A Treasury of cleaner fish facts
Jim Treasurer, editor of the first ever comprehensive review of the use of wrasse, lumpsuckers and other cleanerfish species on salmon farms, explains the significance of the new book
What experience do you have of cleaner fish research, husbandry and their use on salmon farms?
My first experience of cleaner fish came when I was working in the Scottish salmon farming sector with Marine Harvest, in the early-1990s – a time when various wrasse species were trialled to pick off sea lice from salmon in the salmon farms. One of my highlights was in meeting Åsmund Bjordal, the first to develop wrasse use in aquaculture, in Fort William in 1990 to discuss cleaner fish use. In the years after only about 150,000 wild-caught wrasse – covering 22 percent of the Scottish salmon farm sites – were deployed by the industry, with mixed results. I was working in fish health management on sea cage farms, especially in improving sea lice treatments and trialling new medicines, and this also involved catching and stocking of cleaner fish and in running the first cleaner fish trials over a number of farms.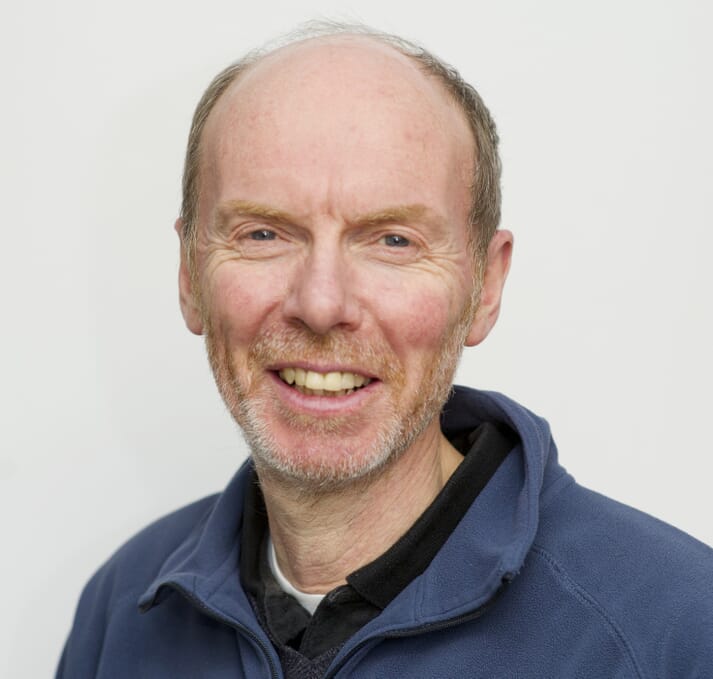 After that I worked at the Ardtoe hatchery – a marine lab that specialised in developing techniques that could be then passed to industry for the cultivation of a variety of marine finfish – including cod, haddock, halibut, sole and turbot and, in fact many other finfish and shellfish species. We started working with wrasse in 2008 and with lumpfish in 2014 – with a focus on larval rearing and broodstock development.
More recently I've been working with FAI Aquaculture, which has set up two dedicated lumpfish production hatcheries – at Aultbea and in Shetland – which will have the capacity to produce 1 million and 2 million lumpfish annually, respectively, when they're at full capacity. Meanwhile FAI have been further developing the wrasse broodstock and rearing programme at Ardtoe.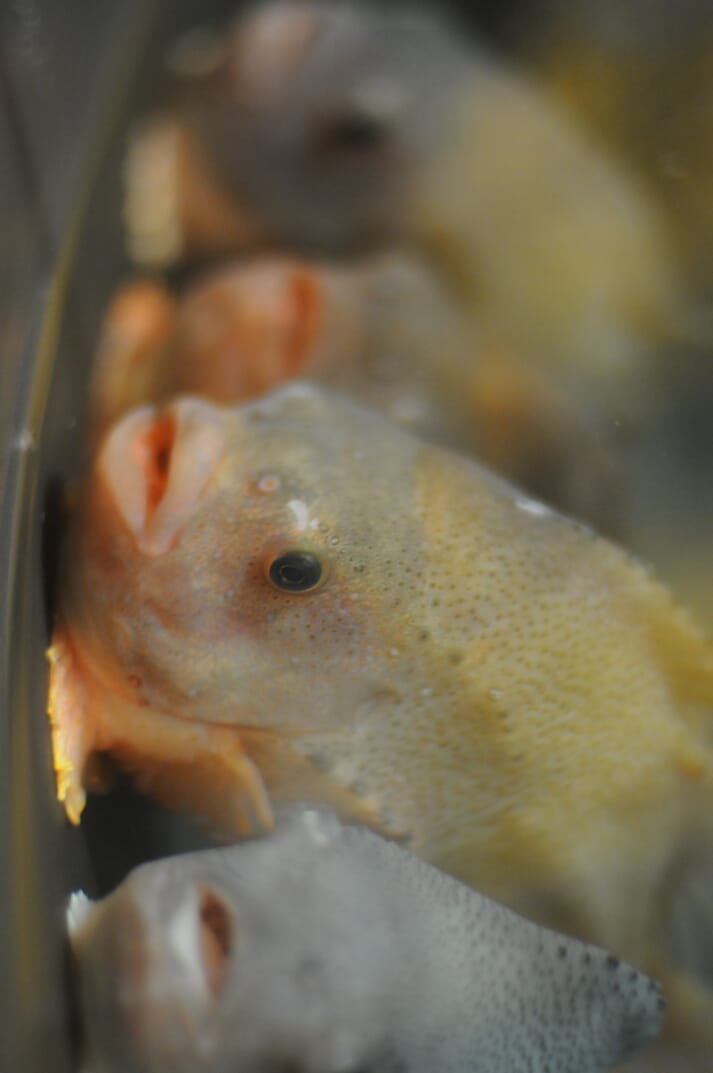 Have you been involved in publications relating to cleaner fish use before?
Much of the wrasse work in the 1990s had a strong emphasis on health screening and investigation of the various diseases that wrasse might have to be vaccinated against. I co-edited the last comprehensive book on cleaner fish and it was only about wrasse – which was published 22 years ago! It was based on papers presented at a unique part-industry sponsored international conference on wrasse biology that took place in 1996 at the Scottish Association of Marine Science (SAMS), near Oban. It was an invigorating meeting with very high quality and original presentations. Many of the conclusions and biological findings are still relevant today. The work on rearing of goldsinny and corkwing wrasse by the talented, and sadly missed, Janet Stone was a highlight.
What inspired you to compile, and contribute to, an updated book on cleaner fish ?
Being enthusiastic about fish, I thought that it would be just exciting to see a book about cleaner fish as they are such an interesting group of fishes. The use of cleaner fish has evolved considerably in the decades since the last publication. Cleaner fish were first used in Norway in 1988 and by the time the last book was published, ballan wrasse – now regarded as the most useful and robust wrasse species – were not used by salmon farmers, as it was thought they were too aggressive and could damage the salmon as well as eat the lice. Just as significant is the fact that lumpsuckers and other cleaner fish species in the Americas weren't used as cleaner fish until 2014, so didn't even feature in the last book.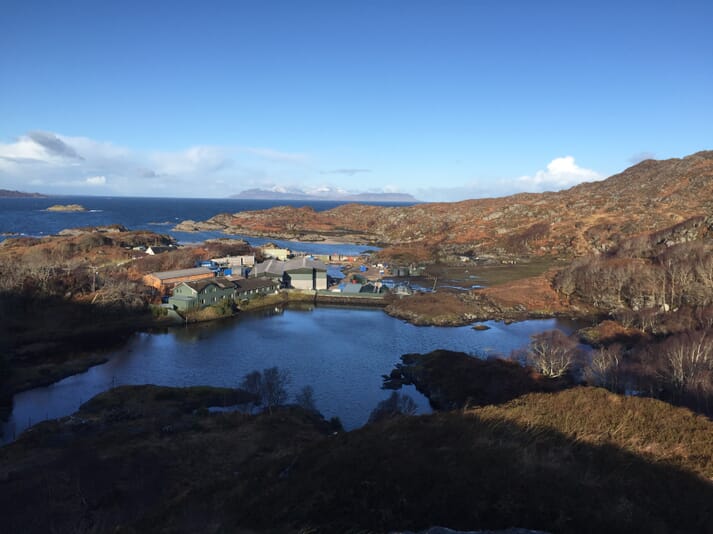 Overall, a huge amount of knowledge and expertise has been gained about the use of cleaner fish since then and it's difficult to keep up with the pace of development – cleaner fish have been universally adopted by salmon farmers in northern Europe and hundreds of researchers and students now work with them. As a result I felt it was time to produce a truly comprehensive single volume on cleaner fish biology and production.
How hard was it to translate this idea into a reality?
I knew it was crucial to find a range of key contributors from both industry and research, from a variety of countries, who would cover all projected subjects. In the end the 25 chapters were written by 63 contributors from eight different countries, many of whom are not native English speakers and perhaps not accustomed to writing book chapters – so it's been a fair amount of work!
Despite these challenges, to be able to pass on the collective knowledge of so many experts really makes the book worthwhile and it's been fantastic to have so many experienced contributors from both academia and the industry, including input from many of the major and smaller farming companies in the relevant countries. I'm very grateful to them for giving of their time, knowledge and expertise to say what they think about their specialist areas.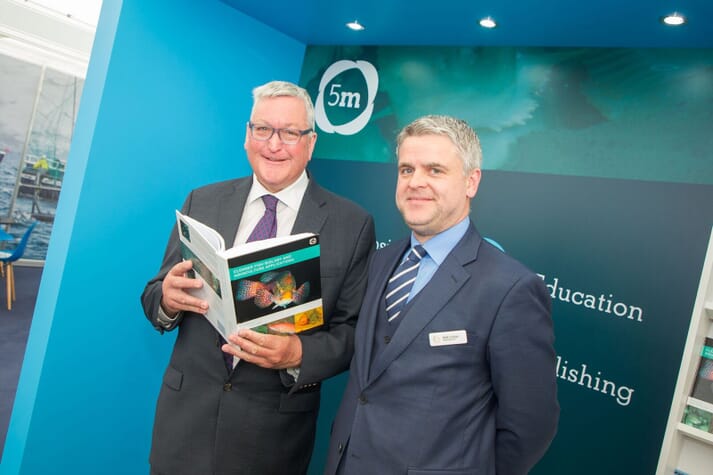 What are the main themes of the book?
The first part concentrates on the basic biology of wrasse and lumpfish and on protocols for rearing of the main cleaner fish species – lumpfish and several varieties of wrasse – and includes insights into their biology and how best to deploy them in salmon sites. The second part examines in depth specialist areas such as nutrition, genetics, health, immunology, welfare, transport and fisheries. The third features perspectives from different geographies, with overviews from specialists in Norway, the UK, Ireland, Iceland, the Faroes, Canada and Chile. The latter section is interesting as it shows what is going on in each country and also shows the different ways various teams approach cleaner fish rearing and their practical application.
Does the book include results from previously unpublished, cutting-edge research projects?
While some of the book is a review of the latest information, some of the highlights include insights into the results of previously unpublished projects. For example, one that has successfully closed the life cycle of lumpfish in captivity; the first ever research into the immuno-competence of lumpfish, new approaches to cleaner fish welfare, and a detailed chapter with many unpublished case studies of cleaner fish diseases.
What are the principle challenges faced by the cleaner fish sector?
Producing sufficient numbers of healthy and anomaly-free cleaner fish is perhaps the biggest challenge – around 50 million a year are needed in Norway and 10 million in Scotland. Not only have the salmon industries in most regions grown considerably since the mid-1990s, but the stocking ratios have also changed considerably – increasing from 1-2 percent back then to around 10 percent (ie one cleaner fish for every 10 salmon) today.
The industry also needs to minimise cleaner fish mortality rates once they've been deployed to marine sites in order to improve the sustainability of their use. Keys to this are undoubtedly developing programmes of good health management and improving vaccination programmes to improve disease resistance, as well as solving issues relating to feed and providing suitable habitats in the salmon cages.
Who is your target audience?
The main feature was to integrate the production side of cleaner fish and practical experiences and applications with all the research work that is going on, involving literally hundreds of people. Advances in rearing science, hatchery practice and deployment have been rapid. Wrasse farming commenced slowly in 2009 but lumpfish handling, capture, domestication, rearing and stocking in pens only started in 2014, so advances have been rapid – with 30 million lumpfish grown in Norway in 2017. The target audience is therefore hatchery producers, health staff, deployment personnel, all salmon farmers, researchers, students, regulators, and support industry such as fish feed and vaccine manufacturers.
Has it been worth all the hard work?
"Work" is not perhaps the way to approach it, but it has been an interesting "experience" collaborating with another 62 researchers, sea farm staff, hatchery staff and salmon producers. I think the enjoyable thing is in meeting and making contact with these interesting (and friendly) people, as the book chapters have been built up over a process of cooperation, editing, liaising with people, making clarifications, looking out images, preparing graphs and reading a very wide range of literature. Also, it has been worth it to identify the key issues in understanding the basic cleaner fish biology, the best rearing practices and in improving the success and environmental conditions for cleaner fish use. Most people understand the value of cleaner fish but they also want to ensure they are looked after with TLC. If you can call it that. I had a clear view of where I wanted to take the book so was able to discuss with the authors the key features that would fit in with the rest of the book. It was intended to be a volume of around 300 pages, turned out to be 500 pages, and there are still some areas that could be looked at further. Hopefully the book will help describe the main issues and focus research on key areas. If people enjoy reading the book then it will all have been worth it.
As an additional and personal point can I say that one of my main personal mentors in the project was the late Richard FitzGerald of Carna Laboratory, Galway. Richard has done so much for finfish research and aquaculture and he was helpful in bouncing ideas for approaching this very diverse subject. Richard contributed to the chapters on cleaner fish in Ireland and fisheries, but sadly passed away a year ago. Not only was he a key and outgoing figure in aquaculture development and science in Ireland but he also made a multitude of contacts in aquaculture research globally and his influence and sound approach went well beyond the shores of Ireland.
I can only hope that companies, scientists, producers and students will find the book a good reference point for many years to come.
Cleaner Fish Biology and Aquaculture Applications is available from http://www.5mbooks.com/cleaner-fish-biology-and-aquaculture-applications.html