Called the National Command Fisheries Programme, the strategy was unveiled on May 27th at the country's largest and newest water body, Tokwe-Mukosi Dam in southern Masvingo Province. The 1.8 billion cubic litre capacity reservoir, opened by President Robert Mugabe a week earlier, was stocked with 200,000 tilapia bream fingerlings – the first of 1.5 million expected to be stocked by the end of this year.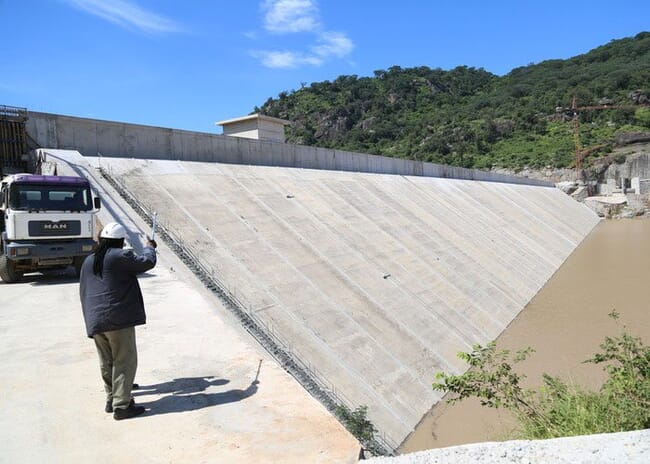 Between December 10, 2016 when construction of the dam was completed, and May 11 this year the local district council had received 20,000 applications for fishing licences, said a local councillor, Killer Zivhu, who is also an aspiring fish farmer.
"This tells you the level of interest that is among our people," he said. "Fisheries is a business that holds much promise not only for Masvingo province, but also the country as a whole. It is, however, still a small industry."
Zimbabwe currently produces about 18,400 tonnes of fish per year, largely from three main reservoirs. 10,000 tonnes of this are produced by a single company, Lake Harvest. However, if all the country's 41 major reservoirs were fully utilised there is potential to increase output to 1.5 million tonnes, supporting 1.2 million people at the primary production level, according to ZimParks, the lead implementing agency of the programme. The current output is far below the potential national demand, which has been estimated at 60,000 tonnes per year by the UN Food and Agriculture Programme (FAO).
Masvingo Provincial Affairs Minister Shuvai Mahofa said the government expects the initiative to boost local nutrition levels and create jobs.
''We are building an industry in its own right," she said during the lakeside launch of the reservoir, which was constructed by Italian company Salini Impregilo. "Thousands of jobs will be created, incomes will improve, as will the nutrition of our people. The fish that will be bred here will also be stocked in other dams across the province and the country."
In an effort to develop the sector, farmers, feed suppliers and other stakeholders formed the Zimbabwe Fish Producers' Association (ZFPA) in March 2016. The association says that, although Zimbabwe is landlocked, there is much potential to grow fish – at both small-scale and large-scale levels. The country holds 60 percent of all dammed water in southern Africa, says ZFPA and is home to the biggest freshwater fish farm in Africa, Lake Harvest on Kariba Dam on Zimbabwe's north western border with Zambia "but less than five percent of the 400,000 hectares suitable for inland aquaculture is currently being utilised for fish production. Currently concentrated in commercial tilapia operations on Lakes Kariba, Chivero and Darwendale, and rainbow trout farming around Nyanga, aquaculture remains largely undeveloped."
Fish farming, said the ZFPA, is a viable agricultural option in drier areas of the country in the south, west and north-west where crop production is risky and pastures for other livestock types are often marginal.
"Aquaculture is a form of commercial farming that is non-consumptive in its use of water and can be integrated into crop production or other livestock farming," says ZFPA. "Fish farming has an important role to play in Zimbabwe, in drought mitigation, agricultural production for sustainable livelihoods and food security, as well as contributing to economic development through processed fish exports."
"ZimParks is stocking Tokwe-Mukosi with fingerlings taken from Lake Kariba. In addition to the 1.5 million tilapia expected to be stocked in the new dam by December, Limnothrissa miodon (locally known as kapenta) would be put in as well," said ZimParks spokesman, Simukai Nyasha.
"The movement of the fingerlings is a huge undertaking logistically but the target is to be done with stocking by the end of the year. Then we will see how it can be extended to other dams. In addition to this government-led programme, we encourage our people to individually venture into intensive fish farming in ponds at their farms or in villages. This entails providing the fish with feed on an intensive basis, in the same way one conducts broiler production, for example. They will notice that this is a worthwhile business," he said.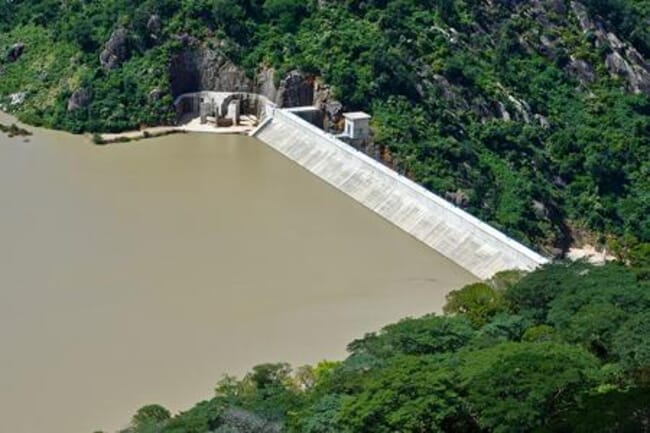 FAO says Zimbabwe's fishery sector comprises the capture fishery, aquaculture and recreational fishery.
The country "exploits about 114 indigenous fish species and an additional 30 exotic species, which were introduced for aquaculture production. However, only the Nile tilapia has contributed significantly to fish production. Capture fisheries from Lake Kariba are the mainstay of the fishery sector, with a large aquaculture farm also on Lake Kariba contributing significantly to fish production," according to the FAO.
Lake Kariba has a water storage capacity of 181 billion cubic litres, making it the world's biggest man-made reservoir. It is the venue of the world famous Kariba Invitation Tiger Fish Tournament (KITFT), held every October, and is known for commercial fishing too.
"Tokwe-Mukosi has increased our potential and capacity for recreational and commercial fishing," said Zimbabwe Commercial Farmers' Union president, Wonder Chabikwa. "But we need to streamline our production, build a business culture and target the export market. There is high demand for the bream [tilapia] in Europe and Zimbabwe has potential to play a more meaningful role in that market than now. To commercialise fish farming we have to train farmers, offer auxiliary services, assist them in terms of provision of requisite equipment and machinery, storage and transport infrastructure. The government should also enhance the regulatory framework to deal with over-fishing."
In October 2016, President Mugabe's government launched the command maize production programme under which his government provided inputs to farmers to grow the cereal on 400,000 ha. Official estimates are that about 2.1 million tonnes the staple food will be harvested this year, the country's biggest harvest in decades. The success of the command approach with regard to maize, has encouraged the government to replicate the strategy on cattle, wheat and most recently, fish production.
"There have been a few donor-funded fisheries projects in many parts of the country, but most of them collapsed because of poor management," said fisheries consultant, Amon Makoni.
"The new initiative will succeed if the government invests more in ensuring proper management systems at farm level and, if possible, does away with the community or co-operative approach. It must be business. The market is there already, it just needs fish to be made available," he added.