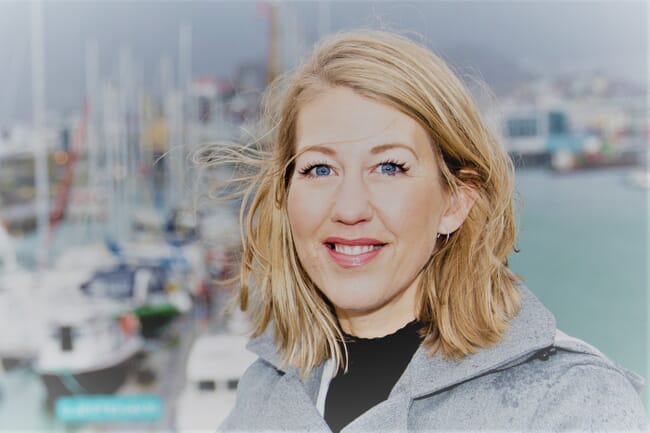 Can you briefly describe your aquaculture career?
My aquaculture career has followed the exceptional growth we have seen in the Norwegian salmon farming industry. As a student, back in 1999, the industry was consolidating and restructuring. As a marine biologist I was working with some of the greatest aquaculture scientists. It was a very inspiring environment and led me to my first job, teaching at an aquaculture college. It felt great to shape the minds of future leaders of the aquaculture industry.
My curiosity for new knowledge led me to The Norwegian Seafood Centre, working with the industry to solve some of the biggest innovation challenges in salmon, mussel and cod farming. It's interesting to see how the knowledge we gained in the early 2000s has laid the foundation for the farming of cleaner fish and the recent revival of cod farming. I worked with some of the greatest people in aquaculture – from the industry, as well as researchers and legislators. This close collaboration has been one of the most important competitive advantages of the salmon industry in Norway.
In 2015 the growth of salmon farming was flattening out, and it was clear that we needed a new way of thinking. This was the reason why I founded the Seafood Innovation Cluster, to increase the sustainability efforts of the industry through collaboration. While CEO of the cluster I met the founders of Hatch*, and took part in Hatch's first global accelerator programme. I was so impressed with their entrepreneurial mindset that I joined the company in 2020 and I now focus on entrepreneurship and securing investment to accelerate innovation in the industry.
What does a typical day in your current role consist of?
I support corporations and investors to succeed with new innovations that can support the sustainability efforts of the industry. Everyone working in aquaculture is obsessed with sustainability – I don't think any other industry has these kinds of super nerdy conversations on the topic and I think the aquaculture industry does not get enough credit for its efforts.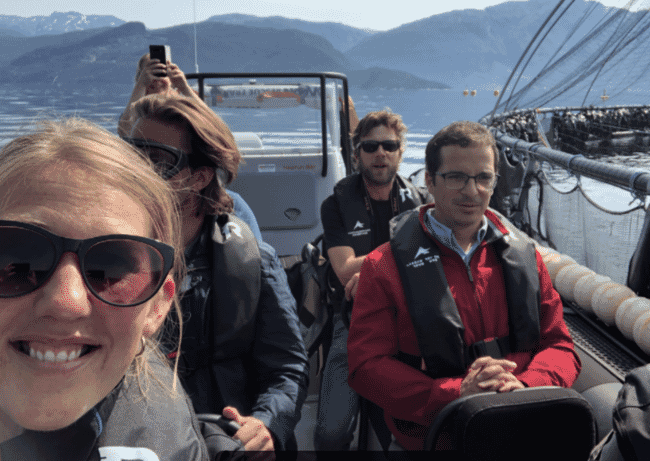 Have you ever encountered any gender-related issues in the industry?
I've never experienced any challenges, but it puzzles me that we see so few females in executive or technical positions in the Norwegian salmon sector. The responsibility starts with the boards and the management teams, where there are still not enough women.
What work-related achievement are you most proud of?
The seafood trainee programme is something I am very proud of. I'd heard from so many young people who were looking to start a career in the aquaculture industry but found it difficult to find a way in, so I started the programme alongside Mowi, Lerøy, Grieg Seafood and Cargill. It quickly became a huge success, and today more than 100 seafood trainees have qualified via the programme and more than 30 seafood companies have recruited a seafood trainee.
What advice would you give to women who are considering joining the aquaculture sector?
Expand your network, only accept being treated with respect and always remember that you are an equal, no matter how many men are in the room. But, to be treated with respect, you have to set a good example of how you treat other people.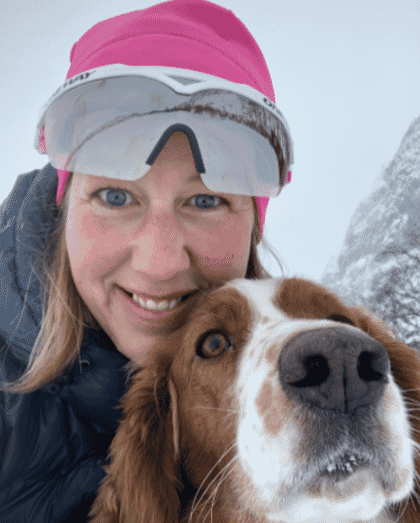 What's the most unusual experience you've had in aquaculture?
I was invited to a highly respected scientific event and was sitting right behind the King of Norway. I had to pinch myself – it was one of the most exclusive science clubs you can be a part of and there I was, wondering what had I done to deserve to be a part of this community. It seemed that my education had paid off!
If you could solve one issue in aquaculture what would it be?
Improving fish health. As a marine biologist I'm aware that fish are sentient creatures, and too many are dying in the industry today. It is a complex situation, but we all agree that the losses are too high – from environmental, ethical and financial standpoints. This has to change.
What would you like to be doing in 10 years' time?
In 10 years I hope I can tell my children that I've helped to overcome some of the most fundamental environmental challenges in the aquaculture industry, and that this will benefit their generation. Also, teaching and inspiring young people is something that I have found very rewarding. Maybe in 10 years I will go back to where my career started – educating and shaping a new generation of great minds.
*Hatch owns The Fish Site but we retain editorial independence.