Women in aquaculture: Mukti Vats
Coming from a small village from the North of India where girls are expected to marry young and be homemakers, Mukti Vats showed incredible determination and persistence to obtain a PhD and then found Nutrenno, a startup in Bombay that hopes to transform the aquafeed sector.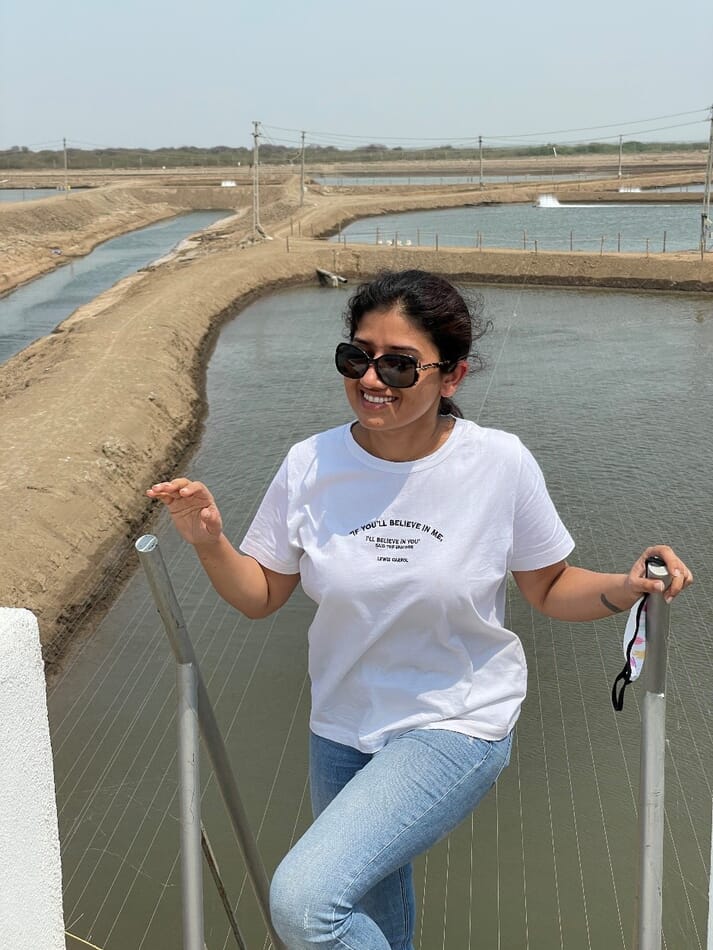 Can you briefly describe your career?

I am a deep-tech expert in nano-formulations with a PhD in nanomedicine and drug-delivery from IIT Bombay. I have a background in pharmaceutical sciences and biotechnology. I have spent over half a decade developing nano-formulations for translational applications and testing them on animal models to evaluate efficacy. During my PhD I acquired a patent for a nano-capsulation technology and when I finished I started my own company, called Nutrenno, with a friend. I have a profound interest in translating technology to solve real world problems and make an impact on global health.
Can you summarise the solution you developed with Nutrenno?
We develop tiny capsules that can protect expensive bioactive additives – such as omega-3-fatty acids, algal oil or medicinal ingredients – in aquafeed. This provides targeted delivery of nutrients and medicinal ingredients to the animal and ensures maximum absorption and zero leaching in water. Our nano-additives are absorbed directly into each cell of the organism without being wasted in pellet processing or leached into the water.
How will this solution help the aquaculture sector?
Nutrients in traditionally-processed feeds can leach into the water. This leads to pond ecosystem degradation, causing disease outbreaks and high mortalities, resulting in a global loss of $90 billion worth of farmed fish annually.
We solve this by leveraging the science of drug-delivery to transform the feed industry. Our solution provides a 90 percent decrease in nutrient leaching and a 30 percent increase in fish survival, while reducing additive costs by 25 percent.
How did you get involved in aquaculture?

I came across the idea of aquaculture while I was a part of an accelerator programme called Entrepreneur First. I was obsessed with leveraging my experience and patented technology for innovative solutions. As I kept researching on novel applications of nanotechnology, I came across a number of articles that advocate a combination of nano and aquaculture, two budding industries.
Eventually I started exploring the aquaculture industry in depth and realised that the industry is huge and still growing. As I started talking to more people from the industry and visiting more farms I understood that nutrient leaching and overfeeding are the two of the main challenges that the aquafeed industry faces and these further trigger unsustainable aquaculture practices. With my experience in nanotechnology, I know that the science of drug-delivery can completely transform the animal nutrition industry.
Can you tell us a bit more about your business partner?
I am fortunate to work with my friend and co-founder of Nutrenno, Rishika Reddy. While I am still discovering the sector, she has a sound understanding of the aquaculture industry. She is a graduate of Purdue University, USA and hails from a town called Nellore in the southern part of India, where over 90 percent of the population is involved in aquaculture, so she has a natural inclination to make a difference in the aquaculture industry. She previously founded and was the CEO of an aquafeed-related startup and has a strong network in the industry. She fills in all the gaps between my deep-tech knowledge and the aquaculture industry.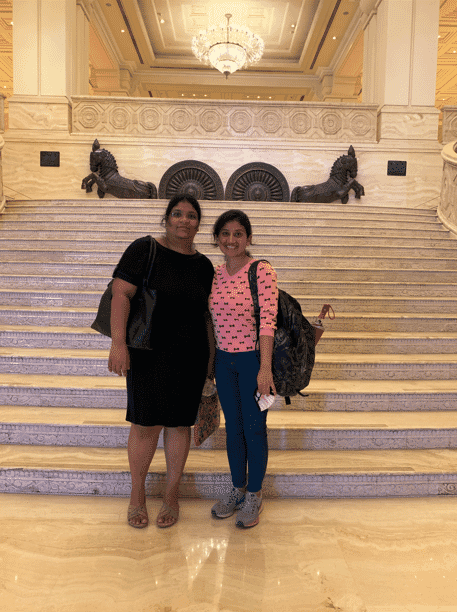 What does a typical day in your current role consist of?

As we are in the early stages of building our startup, we don't have a fixed routine or a typical day. Most of our time is spent developing the product and raising funds. That means our days are full of meetings with investors, customers and team meetings on product development.

What work-related achievement are you most proud of?
I am super-proud to have formed a great founding team of experts to deliver the best at Nutrenno. Besides myself and Rishika, our team consists of Dr Eshu Middha from NUS Singapore, our advisor Prof Rohit Srivastava from IIT Bombay, and two hard working interns, Pratyasha Mishra and Maheswari Behera. We are very proud of the proprietary technology and the first line of product we have developed. We were also listed in the top 100 global startups at Slingshot pitching competition.

What is your favourite part of your role at Nutrenno?
The amount I learn each day by talking to new people – like customers, aquaculture operators and our researchers. The most exciting part is discovering the aquaculture sector and understanding its market and the impact it has on global health.
What challenges have you encountered in your career?
Until now, fund raising has been the biggest challenge. Though the aquaculture industry is always on the hunt for new technologies, the startup ecosystem is still taking time to mature in the deep tech sector. It takes time to make people believe that an idea can work. Also, finding the right set of people who are compatible in a team and devoted to working together is a challenge at times.
Have you encountered any gender-related challenges?
I have definitely faced prejudices for aspiring to become a female leader. I generally have to be on my toes and outperform to prove my mettle. At every step of my career, I have struggled because my parents had other plans for me. I had to rebel against my family's choices to be able to follow my own path.
In my current position, travelling alone as a woman is challenging at times, as most of the farms and feed mills are in located in secluded areas where I don't feel safe. Also, in most conversations with customers, people have asked me to connect them to my boss, presuming the company head would be a male. They are always surprised to see our female team in the field and that we are the ones running everything.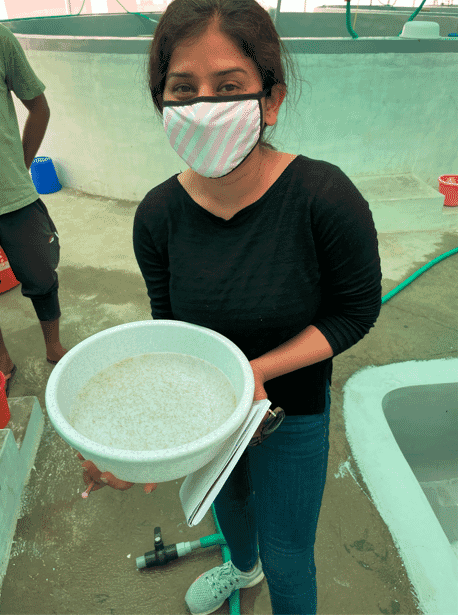 We have therefore set up a small school in my hometown to encourage education for girls. Every time I visit, I make it a point to urge families to send their daughters to school. Education is the base to empower females.
Having said all of that, I would like to highlight that empowerment of women is evolving at a great speed, with plenty of opportunities available for the current generation. There are many people out there to support female leaders and help them succeed in their pursuits. I have been able to achieve my aspirations only because of the generous support of friends, family, advisors, investors and mentors, who are all ever-ready to support me in my endeavours.
Are there any individuals or organisations that you've found particularly inspirational?
I believe heroism is all around us, but one individual who inspires me most is my PhD advisor, Prof Rohit Srivastava. He is a true leader and a visionary and has always taught us to leverage science for solving global issues. He strongly believes in women empowerment and, as my mentor, he has empowered me for life. He is a generous and empathetic individual who finds immense value in giving back to the world. His progressive outlook and leadership qualities inspire me to make it big in life and give back to the society in the limited span of life that we carry.
What advice would you give to women who are considering joining the aquaculture sector?
I would like to urge them to spend time on aquafarms and hatcheries and understand the importance of aquaculture. They must also take keen interest in the aquafeed industry and processing industry to understand the whole cycle. I would encourage more women to become aquafarmers and contribute towards fulfilling the global nutritional gap, while empowering themselves professionally and financially.
What is the most memorable experience you've had in aquaculture?
My first farm visit in Gujarat. Being a scientist, I was astounded to see huge farms and their operations. Understanding the different stages in the shrimp lifecycle was an intellectually delightful experience for me.
What would you like to be doing in 10 years' time?
I would like to keep translating technologies to solve real world problems. And I would like to see Nutrenno as market leaders in the animal nutrition industry.