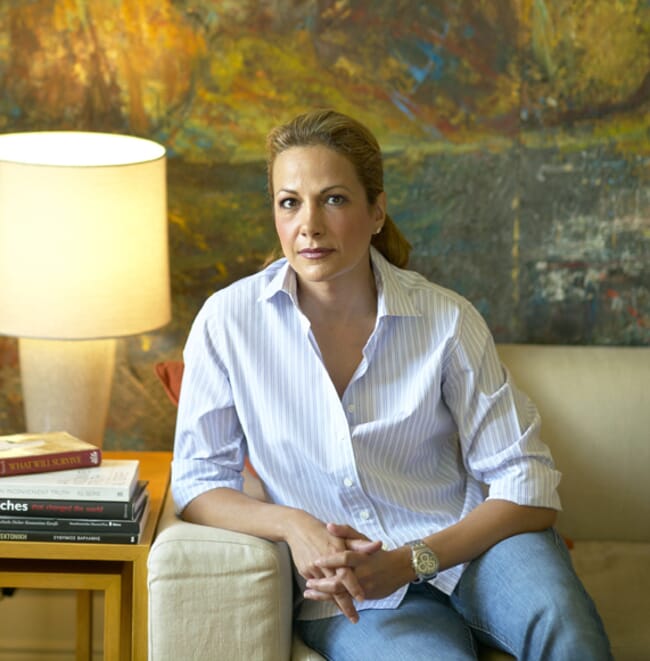 What drew you to aquaculture?
It was mainly chance. I studied economics, with a focus on agricultural development, and then worked in finance, trading structured products in New York. My husband's family operated the first sea bass and sea bream farm in Greece and, when we moved there, due to the lack of opportunities in finance, I ended up working on the farm.
The farm was struggling at the time and it was clear that the company needed a single person to take control and, more importantly, take responsibility. It was not an easy position and I had to field calls from angry suppliers, bankers and investors. The buck stopped with me. It was challenging, but it was also a great experience. It's much better to experience such challenges when you're young.
How has the company evolved under your leadership?
Kefalonia has emerged to become one of the most profitable aquaculture business in Greece – we now employ 160 people and we've managed 13 straight years of profitability and growth. Our production has grown from 300 tonnes, worth €3-4 million, a year to more than 5,000 tonnes, worth close to €45 million.
We've been fairly conservative though, taking things step by step, ensuring that all plans are well financed and that we can cope with any volatility.
How have you coped in the era of Covid-19?
It's been a busy year, we completed the acquisition of another company in April, which has doubled our size, but it's gone very well – largely thanks to the strong people that came on board with the new company. Most of our sales are normally with the Horeca [hotel, restaurant and catering] sector, so we've had to find new sales channels, which has made it a difficult year. But we were helped by our new state-of-the-art processing factory, which came online at the end of February, and allows us to sell fillets, not just round, whole fish.
Thankfully Kefalonia, which is where most of our farms are, has had very few cases of Covid, which has been a blessing.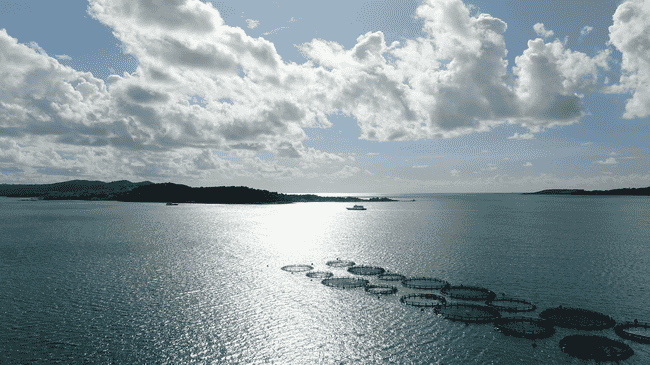 What aquaculture-related achievement are you most proud of?

I'm proud of how we've managed to grow and still maintain such a positive corporate culture. A lot of people have commented on this, as it's not easy to create a common sense of mission. The company was originally founded with a mission to provide year-round jobs and sustainable development in a rural area and we're focused on not losing sight of our mission, even as we grow to encompass other communities.
What does a typical day in your current role consist of?
There's really no typical day but I try to stay on a schedule in order to allocate the right amount of attention where it needs to be: about 70 percent of my day is taken up by company issues, the remaining 30 percent is set aside for working in the local industry organisation and the Federation of European Aquaculture Producers (FEAP). On Friday afternoons I try to pursue my other interests – I'm an alumna of my university and I also work with the Benaki Museum here in Athens.
What does your role at FEAP involve and what was your reaction to being appointed as president?
I was a bit reluctant to take on the role as this has been such a challenging year but also felt it was a great opportunity to complete the work started by the previous board, and specifically Marco Gilmozzi, to restructure and modernise FEAP. Aquaculture is still a new and fast-moving business and FEAP needs to be able to keep up with the growth of the industry, the variety of subsectors and the complexity of the issues we deal with. We'd like to increase our capacity for technical work and ensure we provide value for our members, Europe's national aquaculture associations. I'd also like to encourage more involvement from companies, it's not easy to get CEOs involved as everyone is so busy, but it's important to have greater industry representation.
Have you encountered any gender-related challenges in the sector?
I've been extremely privileged, as I started as the boss and was never made to feel professionally insecure because of my gender. I did, however, have to establish my credentials, as I was young and new to the industry and it did sometimes feel like an uphill battle.
I've been lucky enough to have had help at home, but it hasn't always been easy to balance work and family obligations. Late board meetings, overnight conferences and other obligations or networking opportunities which require women to be away from home are always a challenge. I actually very much appreciate the current situation, where meetings and conferences are held remotely, as it feels much more efficient.
Why do you think more women don't reach executive positions in aquaculture?
In Greece part of the problem is the lack of meritocracy in management. A good example is me – my husband's family looked for a ready-made person from within the family to appoint as CEO. It's not the same in the salmon sector, where the companies are more professional and have a greater depth of management and increasing numbers of women are now in executive roles.
Are there any individuals or organisations in aquaculture that you've found particularly inspirational?
Perhaps because I took over the company at a time it was struggling, a lot of our competitors helped me out and became mentors. In particular Nancy Panteleimonitou, CEO of Galaxidi, was a great support and an excellent example of how to run a business.
I'm a very cooperative person and believe that there are many win-win situations to be had from working with competitors, it doesn't always have to be cutthroat.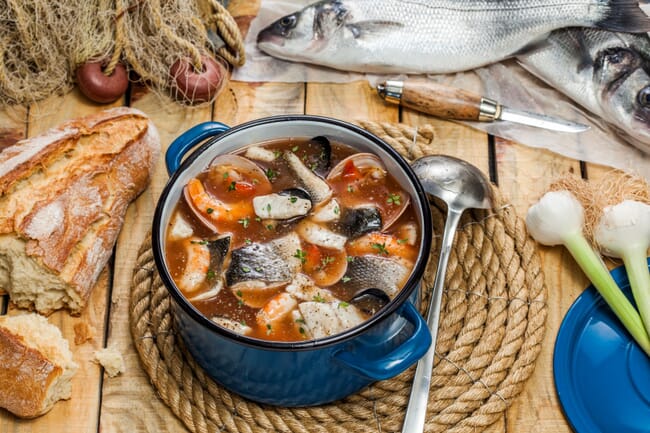 What would you say to women who are considering joining the aquaculture sector?
After 22 years in the business I can honestly say that I've never been bored. The industry is dynamic, challenging and requires a complex skill set: It's scientific, it's knowledge-based and very R&D-oriented on the one hand and on the other it's a business like any other.
What's the most unusual experience you've had in the sector?
Most of my strange experiences have been sales related rather than strictly aquaculture related. We had one dinner with a client who we were told did not speak English, so we hired a translator for the five-hour meeting, which made it awkward. Much to our amazement, after the meal was over (and a few drinks) the client proceeded to speak in perfect English.
If you could solve one issue in aquaculture what would it be?
Regulation. It's confusing and tortuous. I wish we could fast-forward 20 years to a time when the regulators have enough experience of the sector to recognise true best practice. I think that as we develop more technologies this will be easier to work out.
What would you like to be doing in 10 years' time?
I'd like to look into producing different species, be a little less commercially focused and spend more time looking at the scientific and experimental side of the industry.