The start-up, which is based in Cork and has subsidiary in San Diego, has announced closing a seed funding round led by Alimentos Ventures, a Germany-based early stage aquaculture investor, together with SOSV, a US-based venture capital firm; RebelBio, an Ireland based biotechnology start-up accelerator; Yield Lab Ireland, an ag-tech accelerator; and Enterprise Ireland.
Company Co-Founder Simon Jegan Porphy comments: "Our technology can reduce or eliminate the use of antibiotics, reduce fish mortality rates in aquaculture farms, prevent bacterial and viral diseases from wiping out entire fish stocks, and improve global food security. Farmed seafood is rapidly becoming an essential source of protein, yet millions of tons of quality seafood are lost each year due to diseases. We want to change that.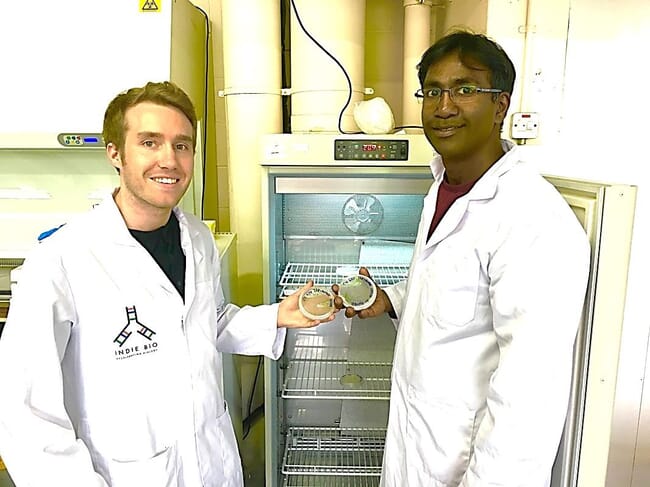 Aquaculture is the world's fastest growing food sector, with an estimated worth of $200 billion, but every year, farmers lose more than $10 billion worth of fish. MicroSynbiotiX is developing a novel, patent-pending method of producing oral vaccines using transgenic microalgae. The solution will make disease management much more sustainable and reduce the need for antibiotics.
The company was founded in April of 2016 and has already received scientific and industry recognition as well as numerous placements and awards, including the Blue Economy Aquaculture Challenge, the Nutreco Feed Tech Challenge, Global Investor Challenge powered by Bank of Ireland, Seed Corn-Intertrade Ireland business competition, and the FAST Business Advisory program, powered by California Life Science Institute.
The company will use the funds raised to build out its team of scientists in Ireland and the USA.
Why is MicroSynbiotiX's technology important?
The reality of industrialized aquaculture is that production of aquatic animals in a global perspective is difficult without the use of antibiotic agents. Norway experienced this especially in an early stage of the development of the industry from 1980s to 1995 with several severe bacterial diseases affecting the farmed salmonid population. Focus on vaccine research that quickly resulted in effective vaccines against bacterial diseases, strict biosecurity and regulatory requirements have supported a successful increase in production with almost no use of antibiotic agents. However, currently most vaccines are administrated by intraperitoneal injection for individual fish. This process is expensive and labour intensive. MicroSynbiotiX's oral vaccines and functional feed additives have the potential to replace injections.
Why is Alimentos leading the investment?
Alimentos Ventures is an early-stage investor and financial advisory focused on the aquaculture nutrition, health, technology and genetics sectors. The company considers itself as the missing link between promising, pre-market technologies and the investment world.