Why Ireland is the best aqua-tech hub you've never heard of
Four Irish aqua-tech entrepreneurs will discuss how they capitalised on opportunities in the aquaculture sector and why Ireland is emerging as a new hotspot in aquaculture innovation and technology in a webinar on 27 July.
The event, Emerging technologies in Irish aquaculture, which is being hosted by Ireland's Seafood Development Agency, An Bord Iascaigh Mhara (BIM), will be live streamed on The Fish Site on 27 July from 1 to 2pm GMT +1. Moderated by Richard Donnelly, BIM's innovation and development manager, the webinar will feature four of Ireland's most dynamic aquaculture entrepreneurs and discuss how Ireland is building towards its ambition of being "the Silicon Valley" of aquaculture.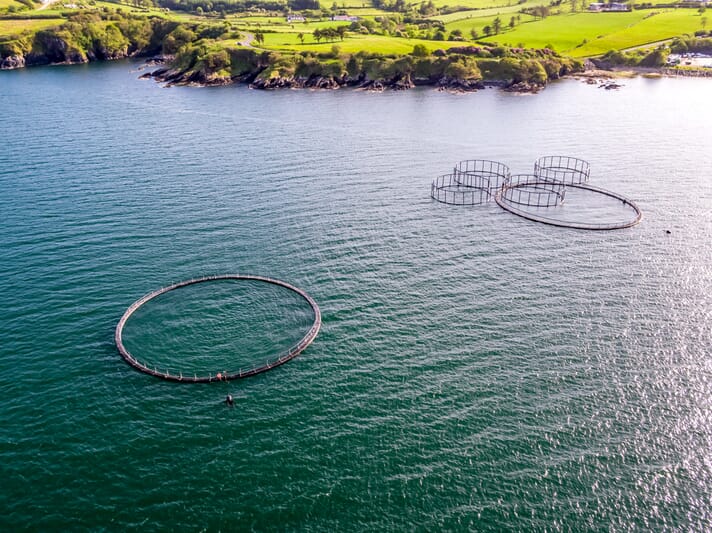 The panel discussion will showcase the cross-sector skill sets that give Ireland's blue startups an edge as they grow their businesses. This cross-fertilisation of ideas and expertise is allowing Ireland's aquaculture sector to expand beyond primary production and develop industry-leading technologies that could revolutionise the global blue economy.

Richard Donnelly will interview four panellists who made their mark in the aquatech sector, including Ronan Loftus, founder of DNA traceability firm IdentiGEN, and Ashie Norris of Mowi Genetics. He will also interview entrepreneurs who began their career in other sectors but found their niche in the aquaculture sector, namely Kate Dempsey of Aqualicense and Brian Quinn, CEO of Wellfish Diagnostics.
Speaking to The Fish Site ahead of the event, Donnelly said: "These success stories demonstrate that Ireland has the people, the educational resources and the cross-sectoral skillsets that will make a leader in aquaculture technology."
"In the long-term, we want Ireland to be the Silicon Valley of aquaculture," he added. "BIM want to expand the service industry around aquaculture and see innovations in IT, feeding systems and treatments for disease. Ireland is well-placed to become a leader in this space."
The webinar will be live streaming on The Fish Site on 27 July from 1 to 2pm GMT +1. Click here to register for the event.
About the panellists
Kate Dempsey is the CEO of Aqualicense Limited and founder of the Wicklow Seaweed Company and the Irish Mussel Seed Company. She has built a strong profile within the Irish aquaculture industry after pivoting from a legal background into fish and shellfish farming. Kate has been involved in every stage of the aquaculture licensing process and her experience in licensing, law and business has enabled her to develop a strong team at her companies.
Ronan Loftus is the global commercial lead within the data labs division of MSD Animal Health, after the company he co-founded, IdentiGEN Ltd, was acquired by MSD. He received a PhD from Trinity College Dublin on the genetic characterisation of livestock and then worked on the conservation of global animal genetic resources with the FAO before co-founding IdentiGEN. IdentiGEN technology is used by some of the world's largest meat and seafood processors and retailers in response to growing consumer demand for more transparent, sustainable and efficient supply chains.
Ashie Norris is the group geneticist for Mowi Genetics. She currently oversees R&D and secures research funding for Mowi's genetics division. She also leads the selection and genomics strategy for the company's breeding programmes in Ireland and Scotland. Ashie and Mowi Genetics are partners in a number of an EU-funded projects, including AquaIMPACT and NewTechAqua, which are both focused on integrating the fields of fish breeding, genomics and nutrition to make European finfish aquaculture more competitive on the world stage.
Brian Quinn is an exotoxicologist who recently founded WellFish Diagnostics, a company that provides rapid fish health assessments for the aquaculture industry through blood-based clinical chemistry analysis. Brian is also a lecturer and researcher at the University of the West of Scotland, and is working to develop new methods to assess fish health. He previously led two aquaculture industry-focused projects that explored welfare-friendly sea lice treatments.