In the latest cohort to go through Hatch's accelerator programme, the teams spanned the globe and their innovations addressed a variety of problems in aquaculture. They hailed from North America, Europe and Australia, but those from Asia were conspicuous by their absence. With 90 percent of aquaculture production volume originating from Asia, how did we fail to find more startups from the region? The sheer volume of challenges in the production of various species in the region should be fertile ground for entrepreneurs to innovate, so why weren't there more? To answer the question, one must take a step back and ask: how do startups emerge?
Startups grow like plants in a forest – the language of the startup world borrows from that of ecology. Terms such as "seed stage", "startup ecosystem" and "cross-pollination" are commonplace. These suggest that startup development requires an organic support system. Plants, after all, only grow when the environment is suitable and the inputs (sun, water, and air) are present. Similarly, startups need funding, talent and proximity to relevant industries. Different players – such as corporations, government bodies, and accelerators - have to help their development. Rarely are there eureka moments, where an apple on the head teaches one to be an entrepreneur. Even Einstein had help.
Entrepreneurs might come from different backgrounds but their challenges remain the same. There is always more risk in starting a business compared to accepting a regular salary. They may self-fund or have funding from friends and family. They could face fierce competition from other startups in the field and be challenged by large corporations that seek to claim their innovations. If they exist, they can be difficult to unearth, and early stage investors like Hatch must go the extra mile to discover them.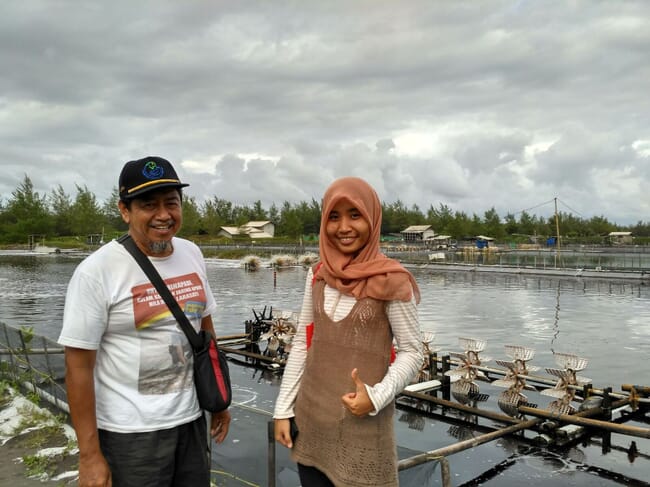 Hatch* has invested in nine Asian companies over the past three years, out of the 39 in our portfolio, which made last year's cohort something of an anomaly. Has the supply of quality Asian aquaculture startups dried up? Did they turn down the opportunity to take part in the accelerator programme? Or did we simply struggle to find them?

Extending outreach
There's certainly a feeling that Hatch can do more to improve its networks in Asia. As Moritz Mueller, head of marketing, explains: "We have a bias due to having a Western-centric team. Language is another big barrier, as it limits our access to Asian-language social media platforms. Founders who do not speak English would not be able to participate in our accelerator, as all the sessions are conducted in English."
According to Mueller, Hatch is aware of this issue, and he says that the company's dealflow team reaches out to their network in Vietnam, Indonesia, India, Malaysia, Thailand and India. Hatch also has an office in Singapore, and its team regularly presents at conferences in Asia to raise awareness about Hatch and the accelerator.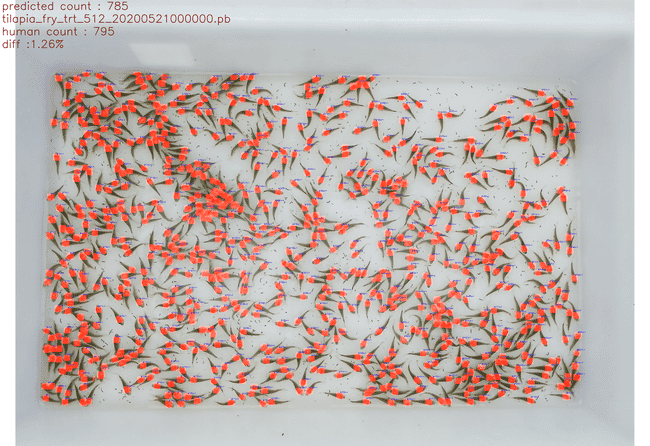 Reflections from Asian entrepreneurs

Dr Kunn Kangvansaichol, founder and CEO of Algaeba – a Thailand-based startup that was part of Hatch's third cohort – notes that one of the key issues is that so much of the technology used in aquaculture is developed in other regions.
"Southeast Asian countries have excellent aquaculture production knowledge, but the tech tends to be imported from developed countries, even though the main production occurs in developing ones. When Thai people adopt new tech, they don't think of Thai solutions instinctively, but tend to look to countries such as Japan or Germany," he says.
However, some local solutions have already been adopted and improved workflow. For example, use of Algaeba's tech has reduced the manpower required to count tilapia fry from 4 to 1. Such innovations would help farmers overcome Covid-19-induced labour shortages in Thailand, which have been caused by travel restrictions.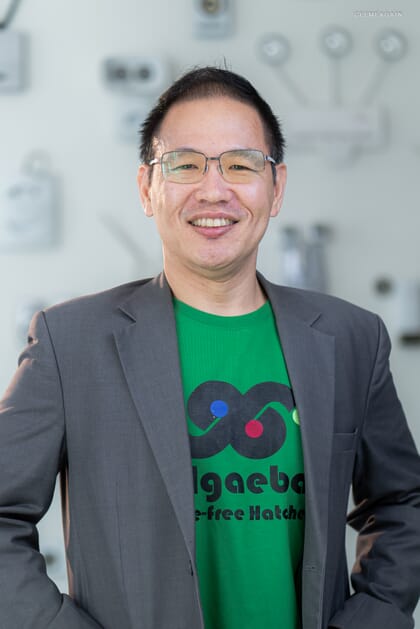 Still, aquatech entrepreneurs have a longer road ahead of them.

"Traditional notions of tech startups that are scalable and have low initial costs are less applicable to aquaculture, more startups will require physical capital expenditure, making scaling a bigger challenge. And the investment available for aquaculture is still low compared to the investment opportunities in lifestyle and tech," he adds.
The lack of investment in agrifood-tech in Asia was also echoed by Temasek, a global investor headquartered in Singapore, in an Agri Investor article. An Agfunder report in 2019 also found that the majority of the investment in Asia was in food delivery and retail, instead of innovations in food production.
Funding is needed for startups to grow at each phase of development, but the availability of customers for new products is fundamental for startups to establish themselves.
Ying Quan Tan, head of people and partnerships at Barramundi Group (formerly, Barramundi Asia) – which started Singapore's first offshore aquaculture farm in 2008 and has farming operations in Australia and Brunei – believes the main issue is one of scale.
"In the Asian context, the aquaculture industry is complex and fragmented because of the large diversity of farmed species, farming systems, cultures and geographies. While there is a large total addressable market for the aquaculture industry in Asia, startups could find that their actual serviceable obtainable market may be constrained if their technology platform is not adaptable across species and farm systems, and they are not able to deploy across different geographies. However, this becomes a conundrum for startups, as it is difficult to balance species and system specificity, technology development cost, cost of sales and growth. From the industry's perspective, this diversity also dilutes the ability to get more value out of investments in research and development, training and branding. Referencing the more economically significant aquaculture species such as salmon and shrimp, there may be value for the industry to focus on farming and developing technologies for a few key species to achieve the necessary scale and propel the industry to grow," he explains.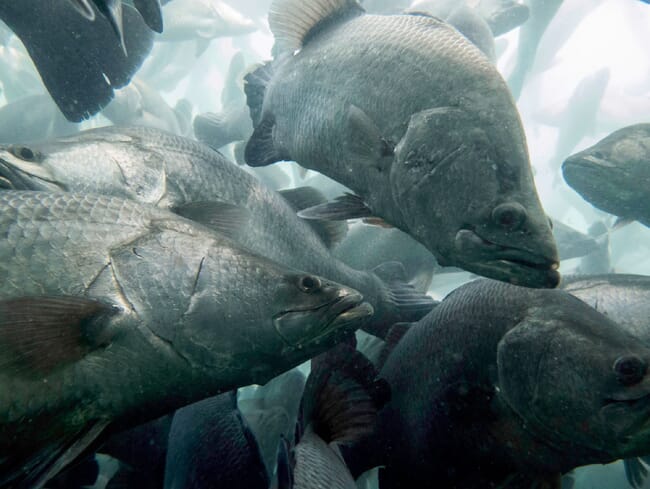 Meanwhile, Hatch's dealflow manager, India Boyer, attributes the lack of Asian companies in the 2020 cohort to the company's limited dealflow network in Asia. She notes that most startups appear on her radar having been referred to her by Western contacts - recommendations that are known as "inbound" deals. She also notes that Western entrepreneurs benefit from access to grant funding, angel investors and from having local role models to inspire - and possibly even fund - them.

"More startups tend to come from tech ecosystems that are more mature, whereas in younger systems, there are fewer role models for new founders to follow. Successful founders also typically seed new startups - for example Skyscanner seeded a number of new tech startups in Edinburgh. Other investors who are inspired by good returns also invest more in early stage startups. Successful exits also live on as successful stories within their local area. They help shift the culture to one that is more accepting of entrepreneurship," Boyer reflects.

"Having a success story - a 'queen bee' aquaculture company' to inspire more entrepreneurs - is also an important step to build up a functioning aquaculture ecosystem," Ying Quan concurs.
"Aspiring Asian entrepreneurs also suffer from a lack of support structure - it's harder for someone in Thailand to grow a global business, than in Europe, because they have access to fewer angel investors, and are likely to be less comfortable financially. From a cultural perspective, it's also hard to defend their decision to go into a relatively high-risk field with their families, especially if they are in comfortable careers in their current roles," says Georg Baunach, co-founder and managing partner at Hatch.
And it's not just Hatch that has failed to invest in promising Asian aquaculture startups in the last 12 months.
"We monitor close to 1,200 companies and we've not noticed any appear recently in the 'missed' category – ie the portfolio of companies that we wished we invested in but didn't," says Mueller.
Looking to the future
Whatever the cause for the lack of Asian startups in Hatch's most recent accelerator cohort, the team agrees that encouraging, and unearthing, more Asian-based startups is essential.
"Investing in more Asian startups is desirable because they understand the local culture and market conditions. They tend to have good intuition of how to run the business in the region and so are well placed to capitalise on the aquaculture opportunities within Asia," says Baunach.
While Hatch may not be able to single-handedly inspire more aquaculture-related startups to emerge in Asia, they are determined not to miss out on any up-and-coming Asian aquaculture entrepreneurs.
"To achieve this we need to undertake more active dealflow work, speak to more referrals and do more outbound work via a localised on-the-ground network and through building partnerships," says Boyer.
"It's important for budding entrepreneurs to gain exposure to the wider Asia-Pacific aquaculture market to show them the opportunities on their doorstep. This can start from partnering with educational institutes, having structured accelerator programmes, forming applied research collaborations, or strategic partnerships," argues Ying Quan.
I had little idea what a fish farm looked like while growing up in Singapore. The lack of exposure to the industry is one of the key issues in terms of inspiring entrepreneurs to focus on the sector. However, one of the company founders in Hatch's fourth cohort hadn't even seen the ocean until he was 21, but is fortunate enough to have a local support network and contacts in agriculture to validate and trial his technology.
Such an example shows that there's no single blueprint for bringing talent to the sector, but at Hatch we will be doing our best to do so. And the next step will be via the Hatch Innovation Studio Singapore, which is taking place from 4 May to 11 June 2021. This is supported by Enterprise Singapore, a key ecosystem player and partner of Hatch.

The programme is for early stage Singapore and Southeast Asian projects looking to scale into the aquaculture or alt-seafood industry. Technologies from adjacent industries are also welcome to apply. Lastly, we will consider projects with applications to the Southeast Asian industry that are not from the region.
We know there are existing projects that can seize the vast opportunities in Asia owing to the existence of emerging aquatech R&D ecosystems in Singapore and numerous other locations. With our experience in scaling companies and matching them with industry needs, Hatch is confident in helping projects to navigate the initial challenges of entering the aquaculture industry. We are using a similar approach to programmes we have conducted in Ireland, where 23 projects have been uncovered to-date.
Hatch Innovation Studio Singapore is an equity-free programme for teams to develop their projects' commercial scalability, technological readiness and industry fit. Successful applicants will have the opportunity to connect with a global network of aquaculture industry experts to validate ideas, understand key market insights, develop go-to-market strategies and pitch for investment and customers successfully.
If you are interested, please visit this page to learn more and apply for the programme. Come work with us to build the next generation of Asian aquatech companies.

*Hatch is the owner of The Fish Site, but the site retains editorial independence.