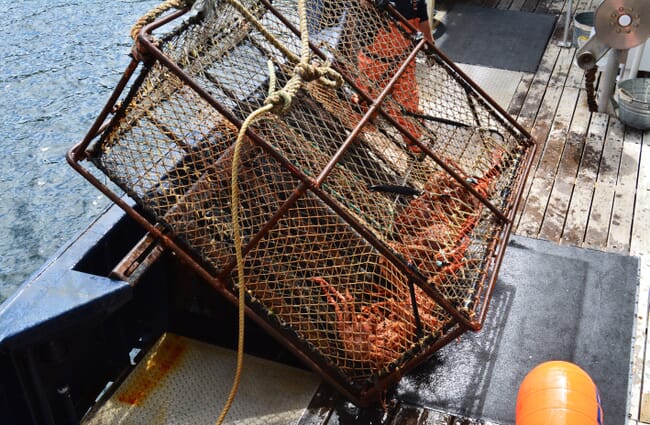 The report, released yesterday, is the latest sector report focused on SFP's Target 75 (T45) Initiative, a global movement launched last year that sets the goal of seeing producers of 75 percent of the world's seafood operating sustainably or improving toward sustainable production by the close of 2020.
According to the report, a great deal of the coldwater crab that is not yet considered sustainable or improving is in the US, Canada and Europe, where markets are already engaged in sustainability. This places buyers in these markets in a position to use their influence to promote fishery improvement projects (FIPs) or assessment for Marine Stewardship Council (MSC) certification.
"Substantial progress toward T75 could be made in a short amount of time if buyers of these products would request that their suppliers immediately engage in MSC full assessment or a fishery improvement project," the report's authors wrote.
"There is work to be done with coldwater crab, but the areas of improvement are largely in markets that are already interested in sustainability," said Jim Cannon, SFP's founder and CEO. "That means the motivation to improve is already there, which bodes well for the future of the sector."
Beyond these markets, SFP highly recommends the use of supply chain roundtables (SRs) such as the Russian Far East Crab SR, which work to organize multiple FIPs in a sector, thereby streamlining the work required to improve sustainable seafood production.