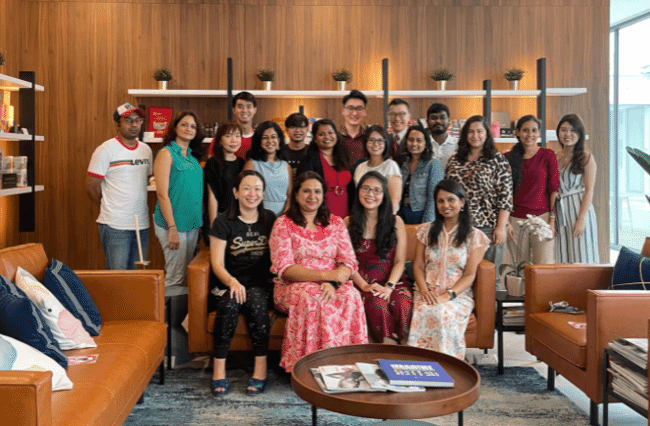 Shiok Meats, the world's first cell-based crustacean meat company, has raised a bridge funding round from investors including Vietnam's top seafood exporter, Vinh Hoan Corporation.
The latest round of funding, which also featured input from South Korea's Woowa Brothers Asia Holdings and CJ CheilJedang Corporation, brings the startup's total raised capital to approximately US$30 million to date.
This bridge round also includes further investment from existing investors such as IRONGREY (Korean family office investing in global tech companies), Big Idea Ventures (USA/Singapore), Twynam Investments (Australia), Henry Soesanto (CEO of Monde Nissin), The Alexander Payne Living Trust (USA), Beyond Impact Vegan Partners (Europe), Boom Capital Fund (USA), Toyo Seikan Group Holdings (a Japan-based packaging and manufacturing company) and Mindshift Capital (UAE).
"We are very excited to be backed by partners who believe in our potential to scale and are equally passionate about the cell-based meat and seafood space," said Dr Sandhya Sriram, CEO & co-founder of Shiok Meats. "The next 12-18 months are crucial, and the funds will allow us to advance our R&D efforts and build a state-of-the-art production facility in Singapore. We will expand operations, collaborations and also work on vertical and/or horizontal integration within the alternative protein industry."
Shiok Meats, which is headquartered in Singapore, has also received the coveted Startup SG Tech Proof-of-Value (POV) grant from Enterprise Singapore to fast-track technology development and commercialisation.
"We are committed to bringing this novel technology to the forefront of global food systems, so they are robust enough to feed 10 billion people by 2050. As a pioneer venture, we will also continue to do our part in educating consumers on the benefits of cell-based meat technology for the environment, human health, and animal welfare", said Dr Ka Yi Ling, CTO & co-founder of Shiok Meats.
Since being founded in 2018, Shiok Meats has made significant progress in a short span. They launched their first cell-based shrimp and lobster prototypes in exclusive tasting sessions in 2019 and 2020, respectively. The company currently employs 30+ scientists, engineers, food technologists, and business professionals and intends to launch in Singapore by 2023.