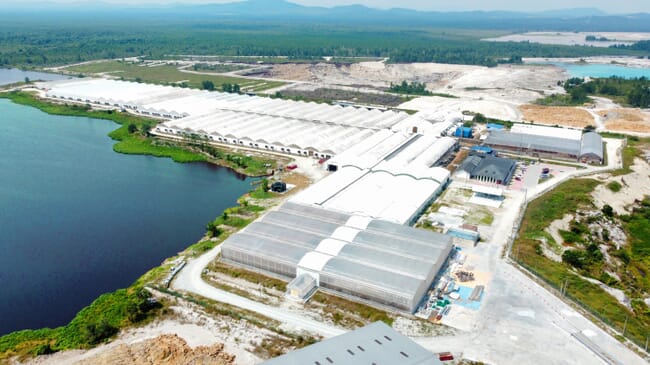 Veolia Bioconversion Malaysia operates one of the largest insect industrial facilities in Asia, with a production capacity of 3,000 tonnes of insect products per year. According to Veolia, the insect ingredients are produced with EU industrial standard and fully compliant with EU regulations to be used in animal feed applications.

Fabrice Latchoumanin, general manager, Veolia Bioconversion Malaysia, commented in a press release: "There is an increasing requirement for sustainable, and functional ingredients in the pet food and the aqua feed industry. Insect-based feed offers many benefits for these applications such as high digestibility and nutritious feed source. We are thrilled to provide a sustainable alternative source of protein to the European market."
The production process involves feeding black soldier fly larvae on agrifood industrial by-products and then converting the larvae into insect protein meal, insect oil and organic fertiliser. Everything produced by the bioconversion process can be used in agriculture, green energy production and animal feed.

Veolia, which was established 170 years ago, says that it aims to "become the champion of ecological transformation".
"By placing innovation and decarbonization at the heart of its activities, Veolia is actively participating in the development of bioconversion. The bioconversion process is a sustainable alternative innovation with a low environmental impact to raise the global challenge of feeding 10 billion inhabitants by 2050, using less water, less energy and less land, and producing sustainable proteins for animal feed," the company states.