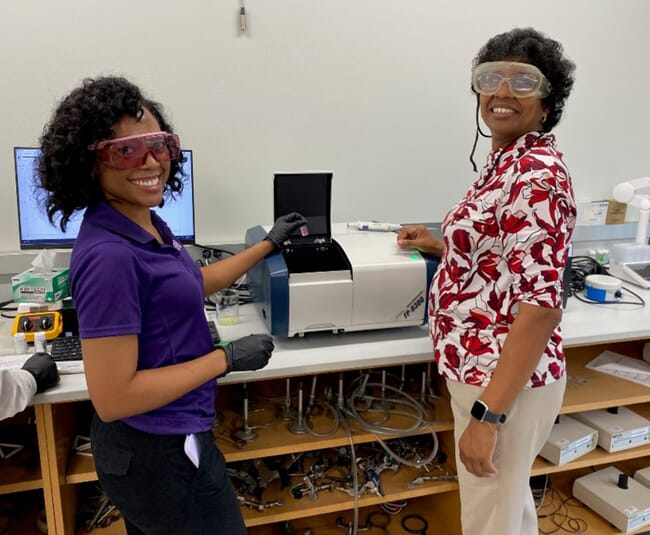 The initiative is being undertaken by the US Department of Homeland Security Center of Excellence for Cross-Border Threat Screening and Supply Chain Defense (CBTS), led by Texas A&M AgriLife Research.

The research team is led by Dr Harshica Fernando, assistant professor of chemistry at Prairie View A&M University. Together with her students she is using advanced tools to detect polycyclic aromatic hydrocarbons (PAHs) in shrimp. More than 100 PAH compounds are known, and the US Environmental Protection Agency has identified 16 to be harmful to human health. These organic pollutants can enter food supplies, even when undetected in waters where shrimp are harvested.
"Through this work, we will all benefit by identifying ways to protect our imported seafood supplies from significant levels of PAHs, while training a new generation of skilled researchers and scientists," Fernando said.
To detect PAH compounds, Fernando's team is using gas-chromatography — an analytical technique used to separate, detect and quantify chemical components of a given sample. The team aims to develop a fluorescence energy transfer-based method to detect and quantify the 16 PAHs — an emerging method for detecting them without expensive instrumentation.
According to National Oceanic and Atmospheric Administration data, Americans consume about 20.5 pounds of seafood per capita every year of which shrimp accounts for 28.8 percent.
"With shrimp being such a popular and healthy addition to American diets, considering its high protein and omega-3 fatty acids, protecting the integrity of our shrimp imports is critical to ensuring a safe food supply," Fernando said.