The plan was outlined in a statement yesterday, explaining the latest Executive Order (EO) on American seafood competitiveness. The EO aims to increase coordination among agencies and clarify existing regulations to reduce barriers that currently limit offshore aquaculture in US federal waters.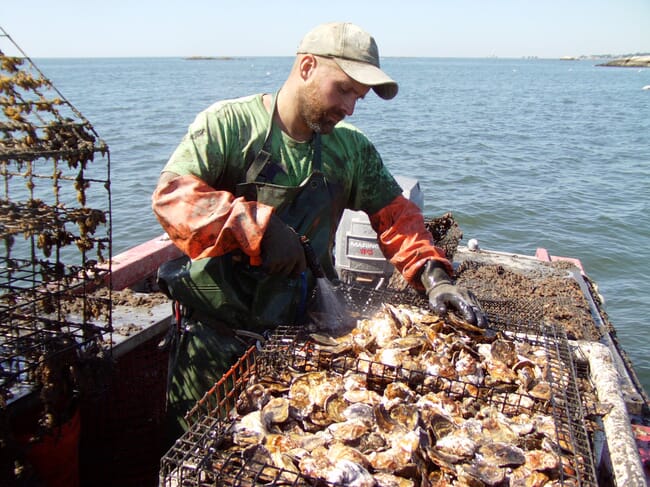 Bill DiMento, president of Stronger America Through Seafood (SATS) and vice president of corporate sustainability and government affairs at High Liner Foods, said: "The United States has the technology, the skilled work force, the coastal infrastructure, and the growing market for healthy farmed seafood. Our country needs economic stimulus – not just in terms of immediate cash assistance, but also in the form of new job opportunities. Why not put Americans back to work in an emerging industry like aquaculture at a time when it is needed most? Today's executive action recognizes and fulfills this need in a pragmatic, deliberate way that is long overdue."

Aquaculture is the fastest-growing food sector in the world, but the US ranks only 16th in the production of farm-raised seafood. SATS believes that the expansion of offshore aquaculture will help to address the country's $15 billion annual seafood trade deficit.
Sean O'Scannlain, president and CEO of Fortune International and a board member of SATS, said: "Now is the time to embrace new opportunities for American workers and American consumers. The US seafood community has long understood the importance of supplementing wild-capture fisheries with sustainably farm-raised seafood. We simply cannot meet the rising global demand for healthful animal protein without farming fish. We need both sustainable, local food AND new job opportunities for newly unemployed Americans. Today's Executive Action recognizes a need and an innovative, thoughtful program to meet that need using American workers, American technology and American resources."
The EO also outlines regulatory reform to maximise commercial fishing, combats illegal, unreported and unregulated (IUU) fishing, and outlines a process for developing Aquaculture Opportunity Areas suitable for commercial aquaculture in federal waters, taking into consideration input from all stakeholders and relevant agencies. It follows on from a commerce department announcement of $300 million in coronavirus relief funds for the seafood industry.
"It is critical that America take steps to strengthen our seafood supply and bring our nation's seafood supply chain back home," said the White House in a fact sheet.