Ewing's letter acknowledges the many barriers that the coronavirus outbreak has placed in the sector's way and the importance of aquaculture.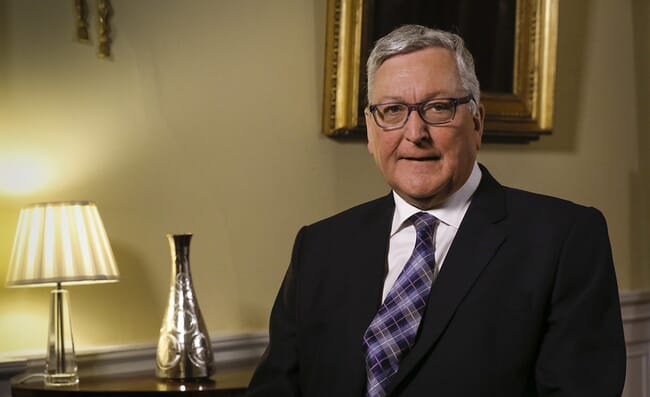 He said: "All of you have played a part: from the fish farmers to the hauliers, from the vets to the processors and from the divers to the wellboat operators and entire supply chain – everybody involved in Scottish aquaculture has shown how important they are, continuing to deliver more than one million healthy meals to people throughout Scotland and the UK, every single day."

"We have already put in place a range of measures to support businesses and I would encourage businesses to use those if they are needed. But I am deeply aware of the difficulties smaller business are now facing with industry leaders advising UK funds could come too late. We will continue to press the UK Government for earlier release of funds and meantime will consider what else we can do in Scotland to support you. I would strongly encourage employers not to lay off staff but to use the Job Retention Scheme where appropriate.
"Beyond finance, we are working with key aquaculture representatives to ensure the entire sector remains viable and that there will continue to be highly skilled and well paid jobs once this pandemic ends. Measures we are taking include looking at how we can protect our key workers, managing aquaculture stock by, for example, enabling fish to stay longer in the water whilst ensuring their health and welfare are maintained; and, looking further ahead, working to maintain domestic demand and re-establishing exports to critical overseas markets.
"I hope this reassures that I and the Scottish Government recognises that you are doing an extremely important job and we will do what we can to support you to continue playing your key role in the supply of food in the weeks and months ahead. All we ask in return is that all businesses and employers change their practices where needed to adhere to the social distancing guidance to keep everyone working in aquaculture safe, to help protect lives, protect the NHS and stop the spread of the virus."
Julie Hesketh-Laird, chief executive of the Scottish Salmon Producers Organisation, welcomed the public support for salmon farmers, saying: "In this challenging situation, it is helpful to have clarity around the essential nature of fish farming, and also heartening that the Cabinet Secretary has taken time to acknowledge the important people working to rear our world-class salmon and supply customers with healthy fish."