What inspired you to become involved in aquaculture?
I visited a small fish pond in Central America back in the 1970s and became fascinated with the idea of producing delicious and healthy food in a pond environment that was also a highly sustainable farming system.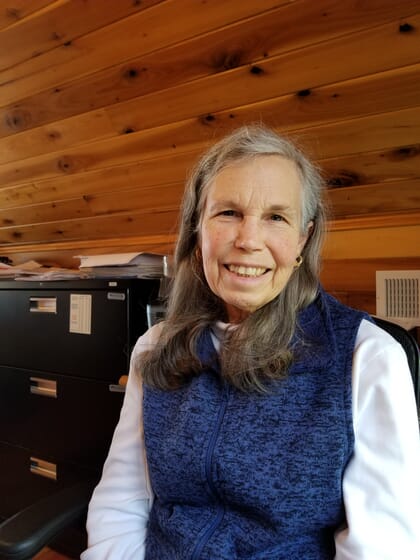 What are your proudest moments from your time in the sector?
What has given me the greatest satisfaction is when farmers tell me that analyses I have done were accurate and useful to them.
What inspired you to publish a book on the economics of aquaculture?

Economics is, of course, essential and fundamental to any successful business. Yet, much economics work is written and presented in the technical language and jargon of economics. Few aquaculture farmers have formal training in economics; yet they need to make decisions based on economics. Thus, I saw a real need for a practical book that used real-world examples, avoided abstract theories and mathematical equations, but yet presented fundamental economics and business concepts clearly without technical language.
What are the most common reasons why aquaculture businesses fail?
There are often multiple reasons for failure of aquaculture businesses. Aquaculture is complex and managers/owners must make multiple decisions, often daily, each of which can have critical effects on the success or failure of the business. That said, often the first warning sign of businesses that are headed for serious problems is the lack of adequate cash flow. Cash flow problems often result from under-estimating costs and risks (especially in the start-up years) as well as under-estimating the effort that must go into the marketing aspects of the business.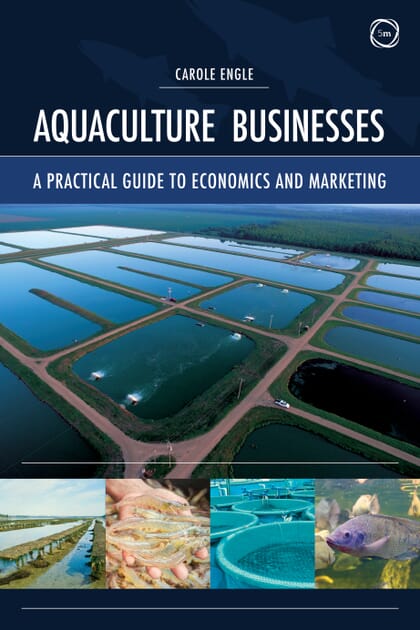 Who is you target audience?
The primary targets are fish farm owners and managers, with a secondary target of students who are interested in aquaculture.
What are the key points you'd like your readers to absorb?
Aquaculture is an economically viable alternative with many opportunities, but it is also a complex and capital-intensive business that requires intensive management. It takes comprehensive initial planning and on-going attention to business finances to be successful.
How has the sector evolved since you joined it?

Since my early years of involvement with aquaculture, the science and industry have exploded in terms of the numbers of species produced, and the variety of production systems used to produce aquatic crops. Much of aquaculture has also become more intensive since when I first became involved in it. More intensive production, of course, requires more intensive management of all aspects of production, marketing, and finances in order to be successful.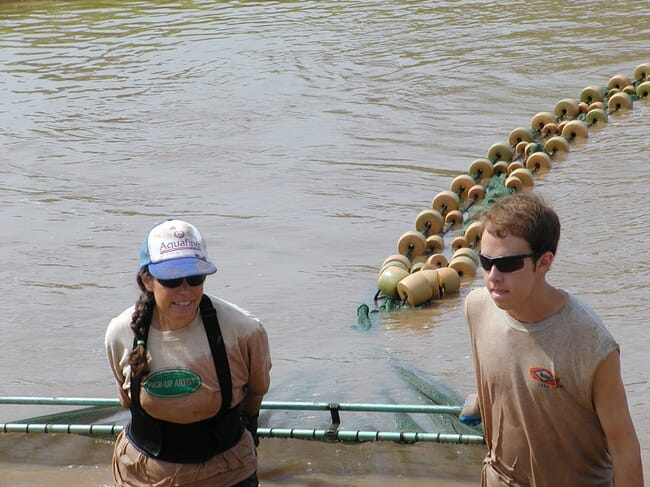 What species and geographies do you see as having the greatest potential for economic success in the future?

It has been very exciting to see the research breakthroughs in terms of new species and production systems. Likely the greatest growth in the future will be in increased production of marine species for which major production bottlenecks have been overcome and in offshore production, with the many new innovations in offshore production systems.
Further information
Aquaculture Businesses: a practical guide to economics and marketing, by Dr Carole Engle, with Engle-Stone Aquatic$ LLC and Adjunct Faculty with the VA Seafood AREC of Virginia Tech University, is now available from 5m Publishing.
Dr Engle is past editor of the journals Aquaculture Economics and Management and the Journal of the World Aquaculture Society, and continues to serve on both editorial boards. She has taught 14 different graduate and undergraduate courses related to agricultural economics and aquaculture.

To order a copy click here.