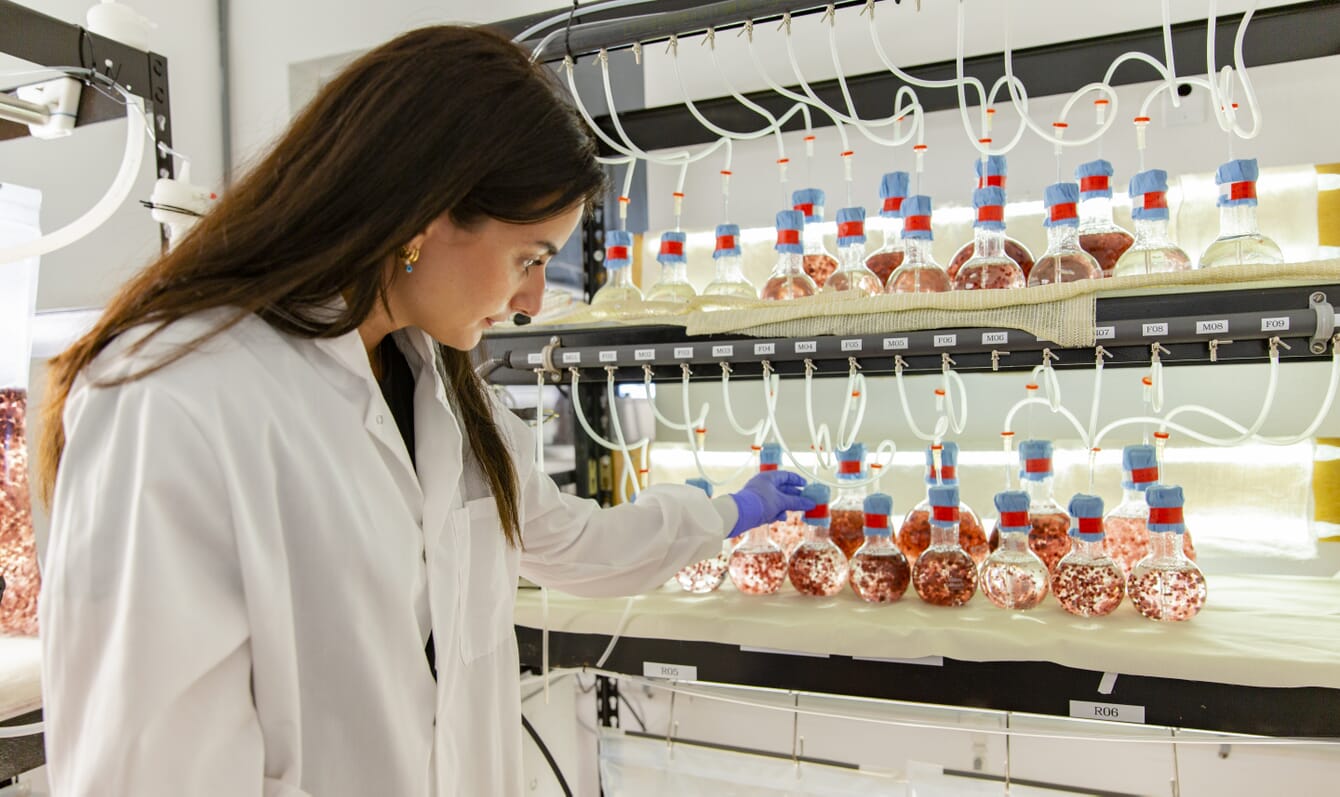 As of January 2023, there were 28.9 million beef cows and 9.4 million milk cows in the United States. Each year, a single cow belches between 154 to 264 pounds of methane gas, a greenhouse gas 28 times more potent than carbon dioxide. Cows and other ruminants account for 4 percent of all greenhouse gasses produced in the US.
By meeting the meat demand of a growing human population, we are effectively warming the planet, one burp at a time. However, it does not have to be this way.
Founded by Alexia Akbay, Symbrosia produces a seaweed-based feed additive, SeaGraze, derived from Asparagopsis taxiformis to reduce methane emissions from livestock burps.
A chemist by training, Akbay started in academia. Discouraged by the timescale between breakthroughs in the lab and the sale of commercial products based on these breakthroughs, she pivoted into climate tech innovation and quickly realised the lack of viable mainstream solutions to effectively reduce greenhouse gas emissions.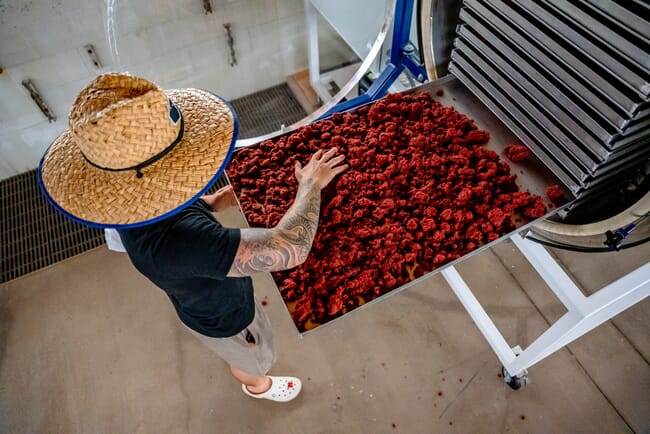 Commercialising groundbreaking research
Her interest led her to seaweed expert Dr Rob Kinley, who had identified specific species of seaweed with staggering methane reduction capacities. Akbay spotted an opportunity and secured a grant to commercialise Dr Kinley's research. Now, four years have passed and Symbrosia is entering into commercialisation stage, following successful commercial testing in 2020, which confirmed that the feed supplement she developed could lead to a reduction of over 75 percent in livestock produced methane.

SeaGraze can be blended into feed as a percentage of grain and silage rations, or as free choice alone or mixed in with salt. The research suggests that including SeaGraze at a level of around 0.1 percent of their daily feed intake will significantly bring down methane emission per cow.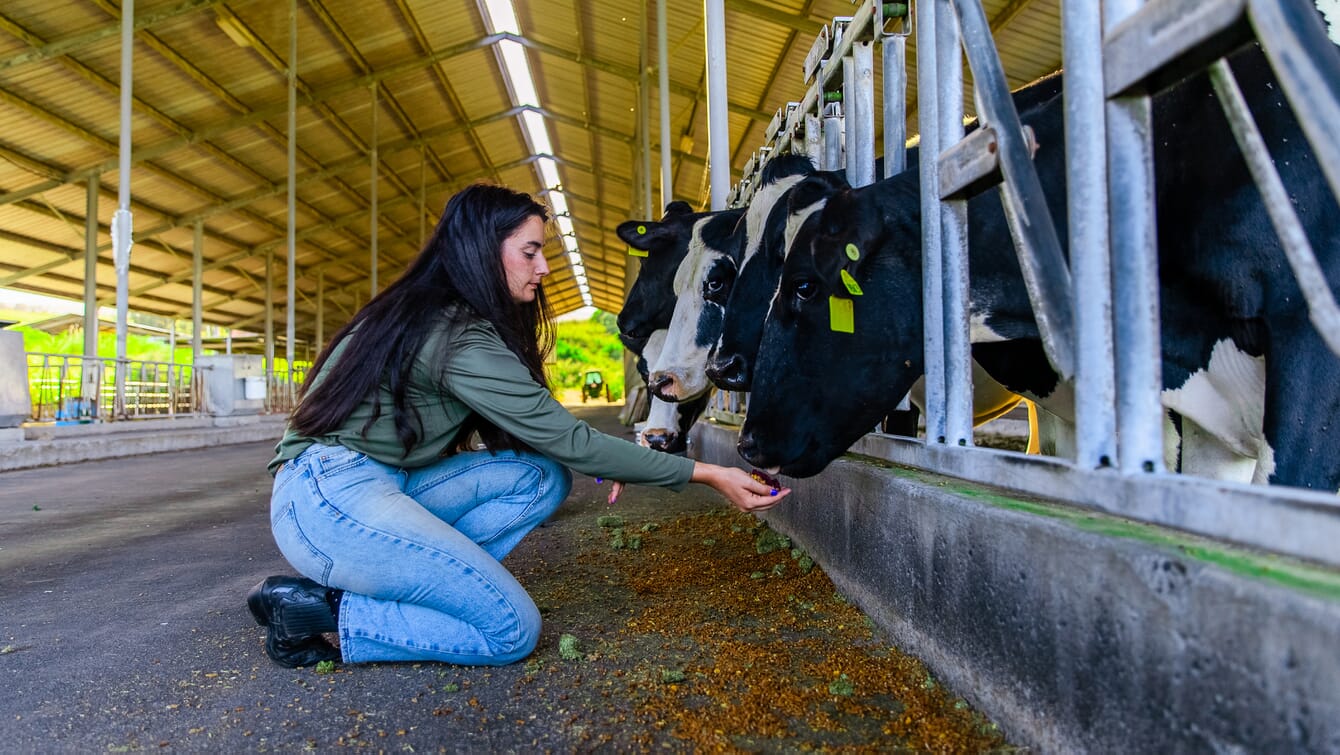 SeaGraze works by inhibiting methanogenic functions during the enteric fermentation part of the cow's digestive process. During typical digestive processes, the H2 and CO2 combine within the cow's stomach to create an output of CH4 (methane) that is released when the cow burps. SeaGraze blocks the H2 from the carbon, thus reduces methane creation and allows the cows to direct that energy towards growth or milk production.
As her analysis suggests, the market potential is significant.
"In the United States, the 28.9 million beef cows each consume 30 pounds of feed per day, the 9.4 million milk cows each consume 100 pounds of feed per day. Assuming a 0.2 percent incorporation of seaweed as a supplement on a daily basis for diary and beef cows, that would require 3.6 million pounds of seaweed per day, 1.3 billion pounds of seaweed per year," Akbay explains.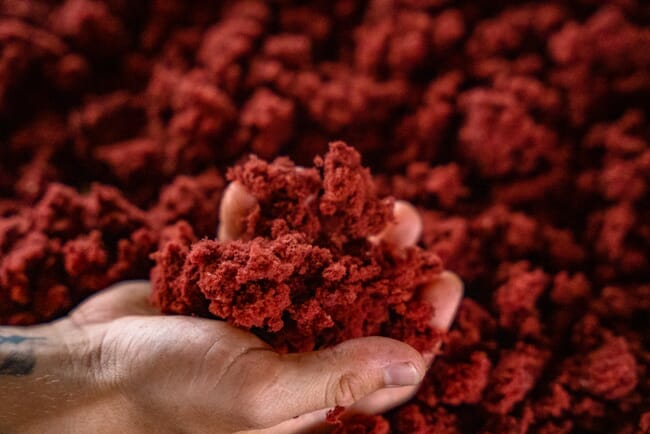 The market assessment done by the team in 2020, suggests that they can potentially charge up to $2 per day per dairy cow, equating to $6.8 billion annual revenue in the US milk cow market alone.
"We got lucky with our timing. About a third of the farmers in the United States are reducing methane levels. We are attracting lots of interests in our product and working with multiple levels of farmers, ranging from co-ops to individual farmers all across the states," Akbay explains.
Production and processing
To meet high demand, Symbrosia has established a vertically integrated seaweed processing system to develop seeds, grow and harvest seaweed and further process them into pelleted feed products. The team is actively exploring different formulations in different markets and prioritising cost reduction as a key strategic focus.
"Processing and labour are the leading cost elements within our production. As we scale up, we expect economies of scale to bring down overall costs. To scale up, we are considering international distribution channels," Akbay explains.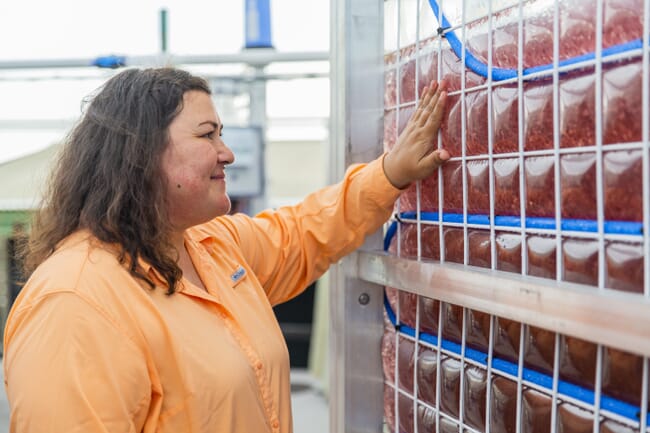 Learning from her experiences scaling up a startup during Covid-19.
"We grew from four employees to 30 in the past few years. Post-Covid, the United States experienced a change in labour force. For us, maintaining a strong culture to furnish talents in the team is critical. Making mistakes is an essential part of learning and we encourage our employees to work hard but also take fun seriously," Akbay reflects.

Symbrosia raised $7 million in Series A funding in June 2022 and is now running a six-month pilot with Organic Valley, an independent cooperative of 1,600 organic farmers in Wisconsin, US.

The pilot began in early July and is taking place with an organic dairy research herd at the University of Minnesota's West Central Research and Outreach Center, under the supervision of Dr Bradley Heins. Dr Heins has two decades of experience in research on organic dairy production.
"I am excited about what SeaGraze means for future organic dairy farms and its effects on reducing enteric methane production of dairy cattle," Dr Heins said. "It will help us make a more sustainable organic industry."
*Symbrosia is part of Hatch's investment portfolio, but The Fish Site retains editorial independence