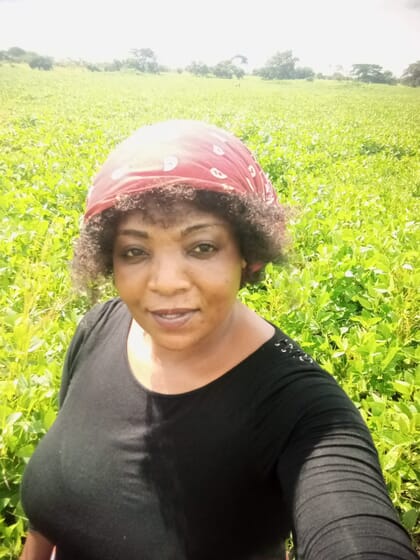 What inspired you to venture into aquaculture?
I began farming in 2012, primarily focused on crop cultivation like maize and soya beans, along with raising chickens. However, in 2017 I transitioned to fish farming because the crop and poultry markets were saturated.
What challenges have you had to overcome?
In May 2017, I established a fish pond and stocked it with 5,000 fingerlings. Things were going smoothly until 11 August, when I received distressing news that the fish were floating in the pond, indicating mass mortalities. I rushed to seek expert advice from Novatek animal feeds to determine the cause, which turned out to be a lack of oxygen in the water. Although devastated, I chose to persist. With support from technical advisors, I embraced the learning curve. In 2018, I expanded to two ponds, each with 10,000 fingerlings, and I took steps to enhance my marketing strategy. Through research and guidance, I learned the ropes, leading to steady growth.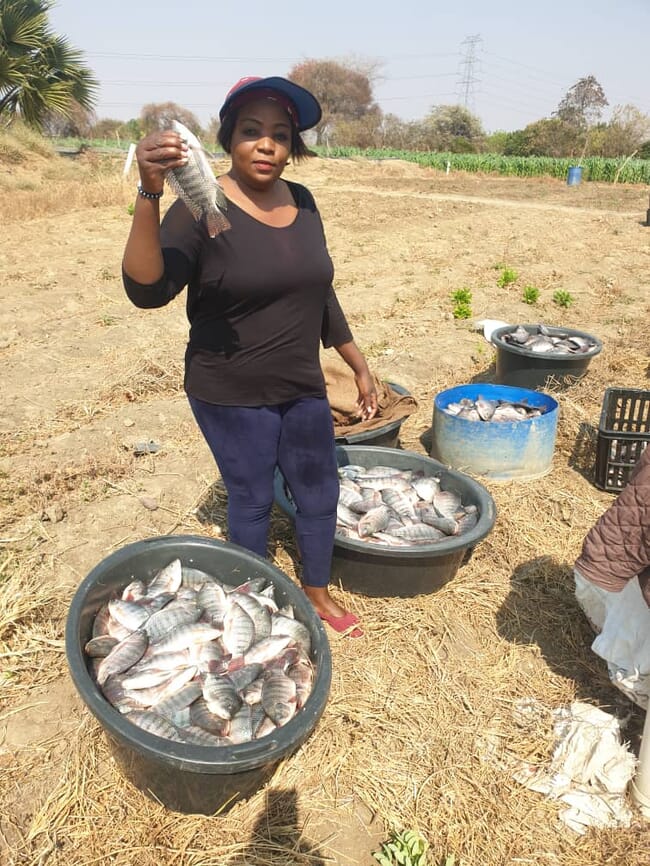 How many ponds do you have, and what is your annual fish production?
Presently, I manage four ponds, each measuring 25 by 30 metres. For this year, I have stocked a total of 20,000 fingerlings. This stocking is divided into batches to ensure a steady supply and harvest of fish.
Could you tell us about the specific products and services your venture offers?
We supply high-quality tilapia to big fish companies within Zambia. We also cultivate white maize and soya beans.
How did you establish partnerships with major fish companies?
In 2018, after doubling my production capacity, the fish thrived. However, I hadn't conducted thorough research on the market itself. This made it challenging to identify the best sales channels and I would go to busy spots, park with my weighing scale and sell fish. I even brought some to supermarkets, before I realised a more informed approach was needed.
To address this, I actively engaged with fellow fish farmers and professionals within the industry, seeking insights from those who had more experience to bridge my knowledge gap. Additionally, I utilised online resources to understand market trends and consumer preferences. This combined approach not only enriched my understanding of the market but also allowed me to establish connections with influential stakeholders, including major fish companies operating in Zambia, such as Capital Fisheries. Through these collaborative interactions, I was able to refine my production and marketing strategies.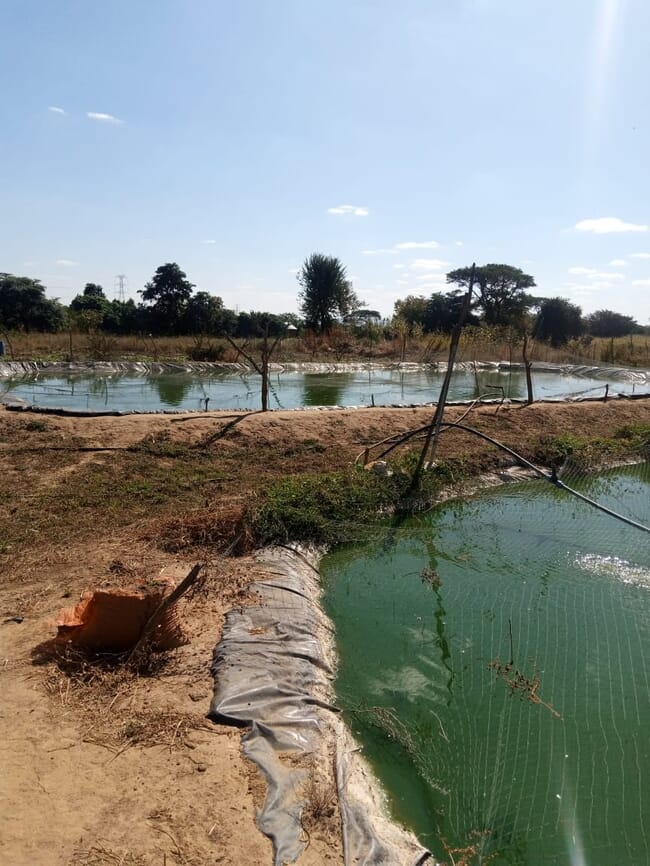 Can you share any technological innovations you've incorporated into your farm?
This year, we added aerators, which help to make sure there's enough oxygen in the water. Having enough oxygen is really important for keeping our fish healthy and helping them grow, bearing in mind our initial loss due to lack of oxygen. This shows how serious we are about using advanced methods to make our fish farming business even better.
Have you received any support or assistance?
During my time as a fish farmer, I've been lucky to get help and advice from different places. Important teachers, like Royd Mukonga from Mukasa Farm, have been kind enough to share their smart ideas and knowledge with me. This has really helped me figure out how to do things and make good decisions. Also, people who know a lot, like Mr Tembo from Zambeef, have been easy to talk to when I needed advice or information. They've helped me make smart choices about things like what fish eat and how to do aquaculture better. Because of their help, I've learned a lot and become better at what I do.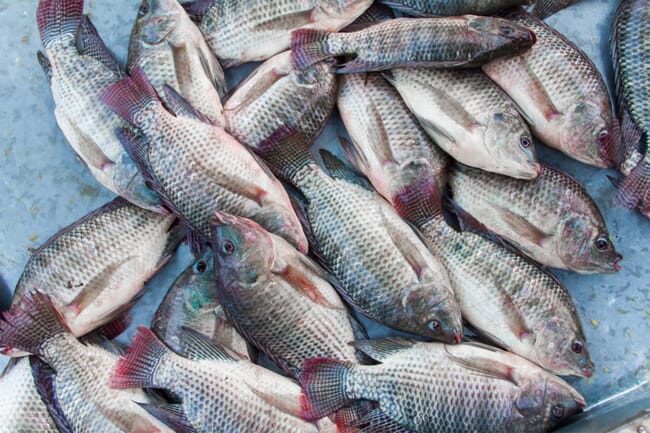 How do you manage the balance between your fish farming business and your other responsibilities?
I've devised structured plans that carefully allocate time to different tasks. The time frame required for fish farming, which typically spans 6 to 8 months from stocking to harvest, has enabled me to prioritise my commitments. Moreover, the assistance and dedication of my farm workers have been pivotal in ensuring that operations run smoothly, even in my absence.

What advice do you have for women interested in joining the aquaculture industry?
Embrace fish farming as a promising and fulfilling venture. Approach it with unwavering passion and a laser focus on your goals. Dedication and determination are your strongest allies on this journey. Despite any challenges that may arise, remember that success is entirely attainable, with persistence and the willingness to learn from every experience.
What's your vision for the future of your fish farming business?
I look ahead to a future where my fish farming business becomes a strong and successful company. I aspire to expand my fish farming operations to reach 20,000 tonnes a year within five years and extend sales to neighbouring countries, such as the Democratic Republic of Congo as well.
If you would like to get in touch with Nawa and find out more, she'd be delighted to hear from you via muyangana81@gmail.com