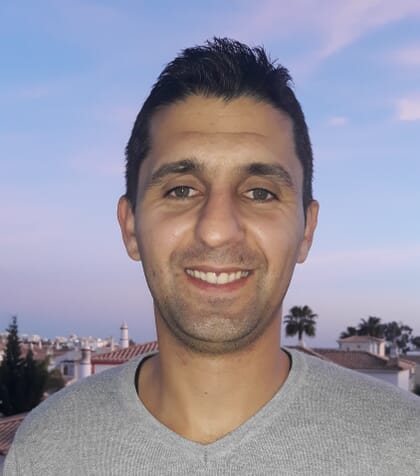 One of three reports recently published by the startup, Fish Welfare Improvements in Aquaculture devotes a substantial section to ways to improve the production of rohu and catla. The others are welfare scoping reports on China and The Philippines.
What are the most compelling reasons for farmers to improve the welfare of their fish?
As an enthusiast of the animal welfare movement and advocate for fish emotionality, I would say that the most compelling reason is avoiding unnecessary harm to these sentient beings.
Nevertheless, and arguably more important for farmers, the value of fish welfare extends far beyond the fish within the farming system. Fish welfare improvements sustain:
A thriving business, by improving production efficiency and boosting business resilience.
A sustainable environment, since higher welfare standards preserve a healthy ecosystem and environment by ensuring clean waterways and the conservation of local species.
A healthier society, through safer products, free of antibiotic-resistant superbugs.
Farmers adopting fish welfare improvements are not only benefiting themselves, but are also joining a global movement towards achieving the United Nations Sustainable Development Goals (SDGs): higher productivity levels help combat poverty and hunger; better pond management increases environmental sustainability; and reduced antibiotic use helps sustain wild populations above and below water. Though these goals are not compulsory, I believe working to achieve them is the right thing to do.
Why did you decide to focus on these two major carp species in this first report?
These species make up 61.45 percent of India's total finfish aquaculture production, and 7.19 percent of the world's finfish production (out of 369 farmed finfish species). As they are commonly recognised as less sensitive to negative stimuli and are often subjected to poor culture conditions. Despite the huge number of fish farmed and their importance to Indian aquaculture, their optimal rearing conditions have rarely been investigated. As a result, the most important indicators for addressing their welfare have been neglected. This lack of information presented a challenge to us in trying to examine their welfare, but it also highlights why we felt it was important to shed light on this severely under-researched group of fish.
This research prompted us to start planning a research pilot in India for 2021, where some of the potential improvements reported will be addressed in different farms.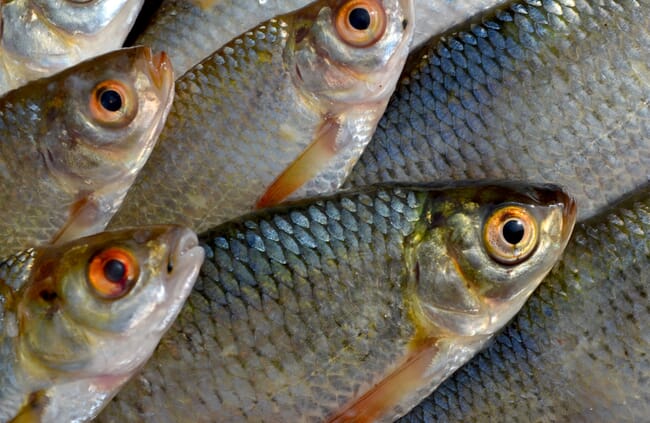 What were your initial impressions of the sector?

Although the industry has grown more than six-fold over the last two decades, global aquaculture is still grounded in smallholders' family businesses. This is because Asian countries currently play a significant role in aquaculture, and are responsible for around 90 percent of the sector's production. More industrialised businesses are still scarce in most Asian countries, and India is no different.
For instance, farming carp in earthen ponds and rice fields are widespread practices in India. Farming exotic carp or catfish species in tanks, where farm conditions are monitored more adequately, only started relatively recently. Given the rising global population, there has been an increasing domestic and foreign demand for aquaculture products. The traditional farming methods in India limit the farmers' ability to provide proper conditions for the species they farm. Also, the expected intensification of this industry may create even more welfare infringements for the fish being farmed, as stocking densities increase and more stress is put on the system. It was clear from our on-site and secondary research that prevalent aquaculture-related issues are mainly caused by the minimal engagement of government and by the scarcity of resources for farmers.
The common issues in India that affect fish farming are prevalent worldwide, and concern poor regulation of the sector, little enforcement of best practices, poor and unmonitored water quality, and a lack of training on welfare-related issues such as treating infections and disease. I see great potential for the development of a more sustainable aquaculture industry, for the sector's less-destructive expansion, and for positively impacting the lives of the billions of fish produced every year.
How did you carry out your research?
I believe that foundational to finding the most promising welfare improvements for fish in any country is having a deep understanding of existing welfare, culture, farming traditions and infrastructure in that context. Armed with this belief, and 15 years' experience as a researcher in the animal welfare sphere, we started by compiling targeted scientific research papers and reports about the premises for properly improving fish welfare in aquaculture. We used that information and applied it to carp species in India. However, for India, some important contextual information could not be acquired through secondary research alone, and thus we also worked to build our knowledge through experienced stakeholders' opinions, partnerships with other animal protection NGOs (such as the Federation of Indian Animal Protection Organizations), and on-site research through farm visits and surveys.
We will continue to research the major issues in this field and assess the welfare of fish in order to ensure that we are properly safeguarding their wellbeing.
What are the biggest obstacles that need to be overcome to allow farmers to improve the welfare of their carp?
The welfare issues faced by farmed fish are specific to the country, species, farming system and life stage being targeted. However, the systemic causes of these issues are regularly the same across countries: a lack of legally binding legislation, a lack of qualified personnel, a lack of government funding, poor management practices and aquaculture standards (such as biosecurity procedures and handling, slaughtering, and feeding management), a lack of training on welfare-related issues, a lack of enforcement, and the high cost of certification.
There are others more specific to particular fish species, such as a lack of knowledge about the welfare needs of the species farmed. As aquaculture becomes more ingrained and competitive, these welfare issues are only exacerbated. They become more prominent in countries where animal welfare is largely neglected, but are still present worldwide. Many of the welfare improvements that do happen are merely circumstantial benefits, such as changes made to decrease mortality for profitability's sake.
The engagement of established producers and prominent aquaculture researchers is, in my understanding, crucial to properly address the global issue of fish welfare, fulfill OIE guidelines, develop species-tailored welfare standards, and match the progress made so far in important commercially farmed fish groups like salmon.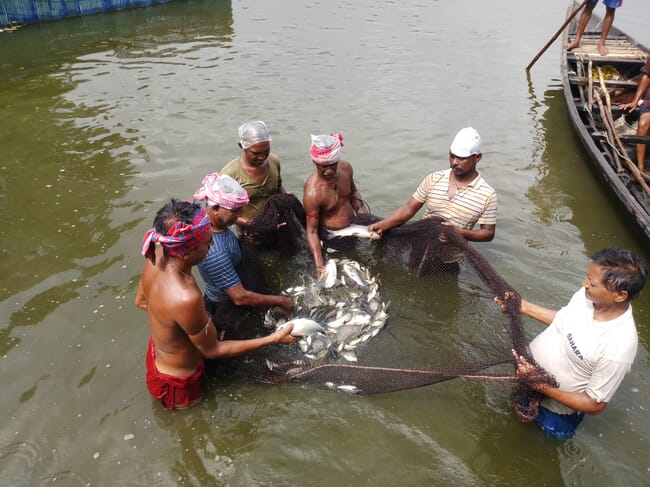 What stages in the production cycle are most in need of welfare improvements?
Considering that studies about the specificities of fish have been limited to a small number of species and that even this information is scattered, I would say that all stages in the production cycle still need welfare improvements. As such, I think that the more answerable question concerns which species we should be focusing on. For some farmed fish groups, such as salmon and trout, we have built some knowledge around their underlying welfare needs and required production standards. But for others, like carp, catfish, and tilapia – which are the most relevant species in terms of numbers of individual fish farmed – knowledge of their welfare needs and indicators is essentially non-existent. Still, to what extent farmed fish species are fit for domestication is questionable. The domestication process of fish has so far focused on production traits rather than welfare, which likely explains most of the aquaculture-related welfare constraints. This means that welfare is an issue from the earliest developmental stages, and remains an issue throughout all the different stages.
This gap in information has left the industry struggling to overcome significant constraints, such as widespread disease, parasite outbreaks, and high mortality rates, in all stages of production. These issues are prevalent in all stages of the production cycle, and so all require attention from researchers and other stakeholders.
Do you think fish are sentient enough to rationalise this research?
There is a broad consensus in the scientific community that fish can indeed feel pain. However, the full capabilities of fish are something that researchers are still continuing to uncover. As humans, we tend to "humanise" everything connected with our own abilities, like emotions – which humans experience as feelings. Fish cannot report their subjective experiences of feelings, but we can clearly observe that they reflect emotional states. In other words, fish distinguish between positive and negative stimuli. When given the opportunity, they will avoid painful experiences and seek out pleasurable ones.
The expression of emotions in fish, decoded by the fish's behaviour (avoiding pain and seeking out pleasure), was shown by my former research through a comprehensive collection of chemical and neural cues of conscious emotion reflected by the fishes' inner states. These results are the most realistic feelings that can be communicated by the fish about the conditions in which they are being held. This research does not show equivalence between the fish's experiences and human emotions, but the emotional states expressed by fish were shown to be functional and to provide the flexibility and speed that ultimately modulates welfare given a specific situation. And do emotional beings not deserve a life without suffering? I strongly believe they do, and any research in this endeavour may help grant fish better treatment than they are currently afforded.