Landing Aquaculture's Desline system is an innovative way of disinfecting the blood water on harvest bleeding vessels – boats that are capable of harvesting, killing and transporting salmon directly to processing plants.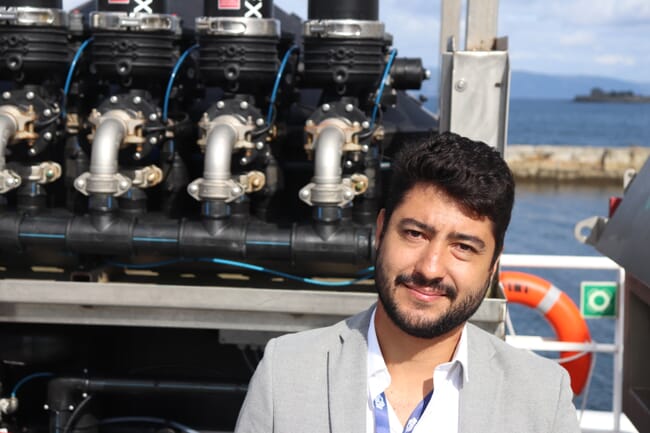 Such vessels are becoming increasingly popular in the Norwegian salmon sector – not only can they transport a greater density of fish than wellboats (which have to also transport sufficient water to keep them alive) but they also mark an improvement in fish welfare, as the fish don't underdo the stress of being transported alive in the wellboat then pumped into the processing plant before being killed. As well as welfare issues, they can also help to improve the final flesh quality.
The latest generation Desline system, which Landing Aquaculture developed in partnership with Sandtorv, Napier and Innovation Norway, has been installed on Napier's newly-launched Taupiri, which is capable of transporting 320 tonnes of salmon, and has been designed specifically to house the new blood water disinfection unit.
Carlos Espinal, MD of Landing Aquaculture, explains to The Fish Site: "Blood water is a biological hazard and regulations mean that it has to be discharged at least 5 miles from shore, which can take time for the vessel. It can also clog up the pipes, meaning that the vessel occasionally needs several days downtime to clean out. But our system means that no time (or money) will be lost either travelling to discharge the blood water or to clean out the system – as we can do this on the vessel itself."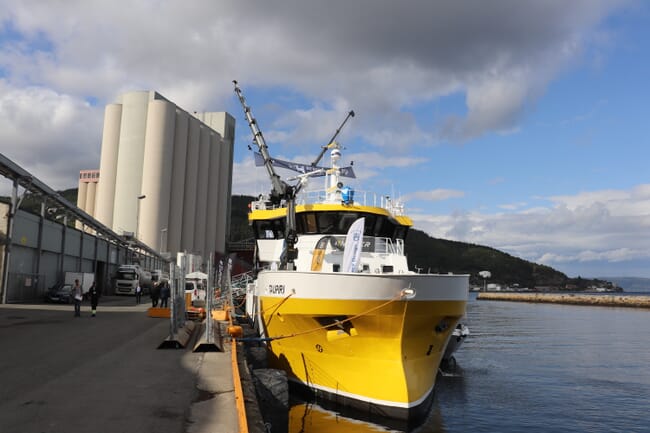 The Netherlands-based RAS specialist company was commissioned to design the system by Napier and the main challenge, Espinal explains, is to create a system that works despite the movement experienced on board a boat at sea. After several models he now believes they have a design that works, a skid-mounted system that is – in part helped by their decision to start using peracetic acid (PAA) as the disinfection agent rather than ozone.
Should next week's trial go to plan, Espinal reflects, then the system should be commercially available in Norway by Q3 2019, with costs likely to be in the range of €250,000.
"Given the operating costs of a vessel like Taupiri, buyers should be able to payback the cost of the system within 20 days," Espinal observes.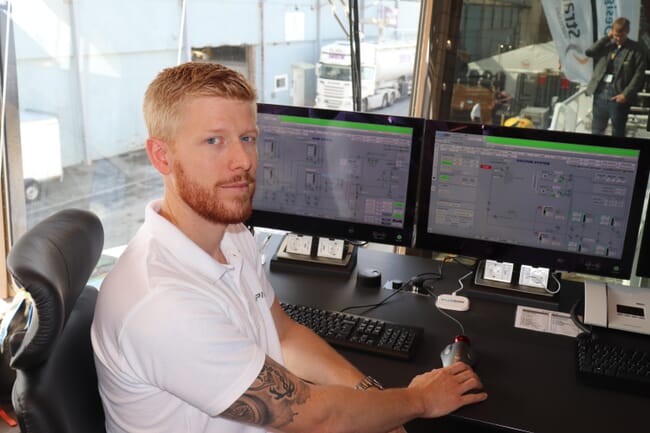 However, although ready to launch in its current state, there is one additional hurdle Espinol would like to overcome: "At the moment the regulators class the process as 'treatment' rather than 'disinfection'," he explains. "But once it has been satisfactorily tested if will be officially classified as a disinfection system."
For the Taupiri's captain, Christoffer Eidesvik, its an innovation that could have several benefits: "It will save time if we can discharge the blood water on site and it also means that we can sell the blood once its been through the system, which generates another revenue," he observes.