Taking Account of the Invisible Fishers
PHILIPPINES - Women fish all over the word, but looking at the scientific literature, you may vastly underestimate their role. In a talk given by Dr Danika Kleiber, a post-doctoral researcher working with Too Big To Ignore (TBTI), a global research network group with a focus on small-scale fisheries last week, why and how we should shine a light on these invisible fishers was explored.
Dr Kleiber, who has a particular interest in gender and small-scale fisheries, argues that there are a number of reasons why women fishers may become 'invisible' - studies are often sex/gender blind – we don't know the role of women, because we don't collect that information, which in itself does little to address the perception that 'men fish'.
In her PhD thesis focusing on Bohol Island in the Philippines, Dr Kleiber took a closer look at the make-up of the small-scale fishery.
In the area, the fishery is broken down into two component – fishing, which takes place in the ocean, and gleaning, which takes place in the intertidal zone, primarily for molluscs and other invertebrates.
Her method for data collection involved interviewing local people, and was carefully tailored to the local culture. Trained interviewers, asked men, women, and children about the two components of the fishery, and a wealth of data emerged.
The Pilipino Government had previously estimated that less than 1 per cent of women in the area fish. Dr Kleiber's study found remarkably different results, with around 80 per cent of women found to be engaged in fishing. In fact, 42 per cent of all fishers were women.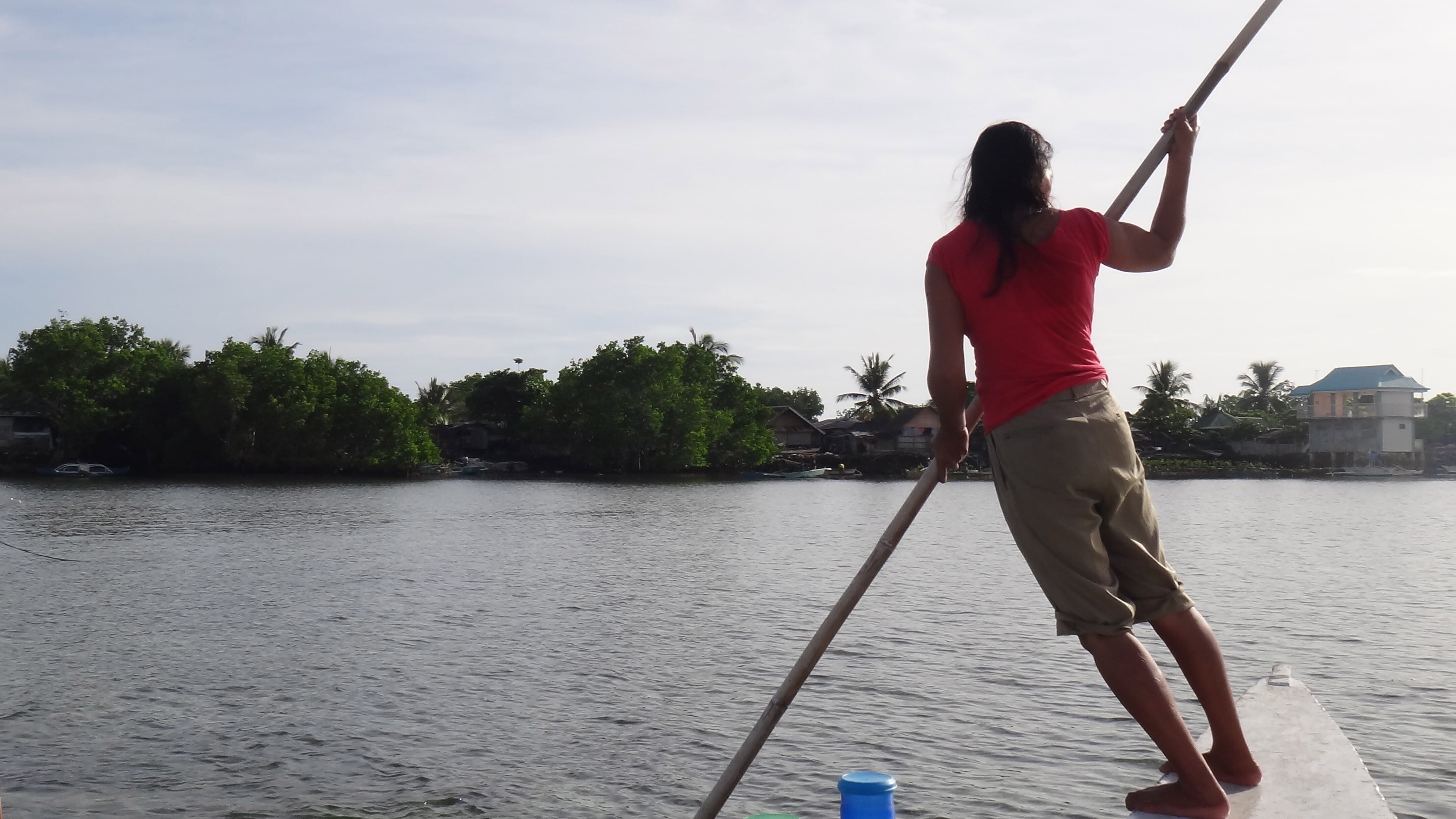 The study did find that roles were typically ascribed to men and women. Women tended to glean whilst men tended to sea-fish, but men could also be found to glean, and very occasionally women sea-fish (primarily with their husbands).
Children of both sexes start gleaning at an early age (around 6 years old), but boys tended to transfer into sea fishing.
There was a stark difference between the volumes of catch between men and women. Women's catch made up some 26 per cent of the total catch, but after removal of inedible shells from molluscs, this figure dropped to 17 per cent of the edible catch. It might be easy to dismiss women's catch as unimportant, but 39 per cent of the women identified as subsistence fishers, compared to just 8 per cent of men.
In a region where food security is an ongoing issue, subsistence fishing is extremely important. What is more, gleaning is also seen as a back-up fishery for when money is tight, and food cannot be afforded. People who glean are more likely to be affected by food insecurity.
The study also noted that in both gleaning and sea-fishing, catch per unit effort appeared to be declining, adding increasing pressure on subsistence fishing activity.
Dr Kleiber was keen to note the difference between 'sex' and 'gender' – the former relating to physiological/biological traits, and the latter being a culturally and socially ascribed attribute, often with roles, and activities with being male or female.
Dr Kleiber discussed a paper written by Professor Trevor Branch (University of Washington) and herself in which the idea of a gender-neutral term for fishers/fishermen could be used.
The English term 'fisheries' tends to conjure up images of men working at sea, but the debate goes beyond political-correctness in English terminology. Failure to understand the cultural contexts in which words are used can lead to lost information.
In French – which assigns gender to all of its words, for example, male and female fishers are given different names. If you ask about 'les pêcheurs' you may find no women come up ('les pêcheuses' being the term specifically for fisherwomen. Other languages make do such distinction. Swahili for example only uses the term 'mvuvi'.
Dr Kleiber also warned about not using all phrases relating fishing activity. Failure to ask about gleaning as oppose to just fishing in the Philippines for example, wouldn't just miss women's activity, but children, and men who also undertake that form of work.
Dr Kleiber notes that it can be particularly difficult to include gender in studies, citing a personal experience in which she was asking if there were no women fishing in the sea around a particular area. She was told no…well apart from the lesbian…