Following extensive work, the Mauritanian small pelagic fishery and the Indian oil sardine fishery (for the regions of Goa and Maharashtra) – which have both been engaged in Fishery Improvement Projects have just been accepted onto the programme (IFFO RS IP).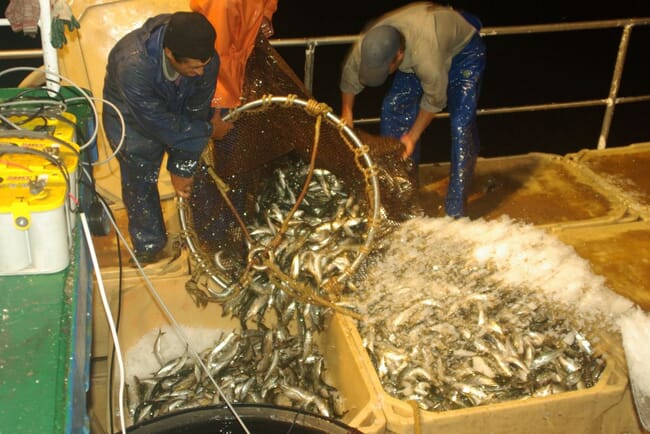 The programme aims to develop better management of the fisheries and enable producers of marine ingredients to demonstrate their commitment towards responsibly sourced raw materials. Ccording to IFFO RS, "the continued uptake to the IP indicates a willingness by applicants to make demonstrable improvements and work towards responsible practices in these fisheries".

During the IFFO RS IP process, both FIPs will have to meet a series of time-bound improvement milestones, specific to their fishery action plans, demonstrating positive improvements within the fishery with the ultimate aim to apply for full IFFO RS Approval once all the improvements have been implemented.
Francisco Aldon, general manager of IFFO RS, says: "This is an important milestone towards improving the responsible practices within fisheries in Asia and Africa and through this, the sourcing of raw material for marine ingredient production. Progressing the FIPs through the IFFO RS Improver Programme is an important step in becoming fully IFFO RS certified. Not only will this provide access into demanding supply chains, but more importantly, it will facilitate the improvement of the fisheries management which will eventually benefit the longevity of the industry.
A spokesperson for Norsildmel added: "Norsildmel is pleased to see that the commitment from all stakeholders; authorities, NGO's and the industry, have led to the acceptance of the Mauritanian small pelagic Fishery onto the IFFO RS IP. Sustainability is the very core of our industry, and we all rely on a sustainable management of a fishery to secure our long-term livelihood. Norsildmel and the other stakeholders behind this FIP, will continue our work to improve the fishery management in order to achieve the full IFFO RS certification."
Dr Sujint Thammasart, chief operating officer – aquaculture business of CP Foods said: "We are pleased that the Fishery Improvement Project (Indian oil sardine purse seine fishing in the waters of Goa and Maharashta) that we have been supporting for over three years, has become the first-ever FIP in Asia listed on Improver Programme Accepted FIPs by IFFO RS. This is a significant step for India towards sustainable fisheries. It will ensure stakeholders that fishmeal used in India's seafood industry comes from responsible, traceable and transparent sources in line with CP Foods' sustainable policy that we are strictly complied with."