The study compared the performance of growing just sandfish (Holothuria scabra) at three different densities with their performance when co-cultured with the Babylon snails (Babylonia areolata).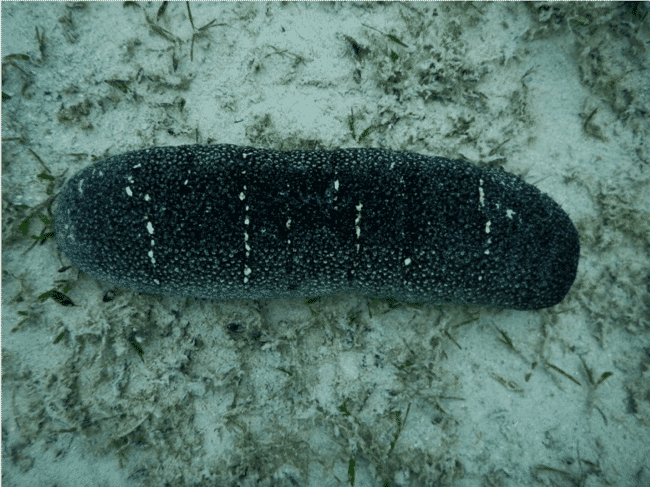 In monoculture, sandfish were provided with 1 g m−2 day−1 commercial prawn starter feed. In co-culture, trash fish provided for the snails (5 percent total wet weight per day) was the only food input.

Sandfish survival over the 84‐day experiment period was reduced in coculture treatments (77.60 percent versus 97.22 percent) but was, according to the researchers, "in line with expected survival rates (80–90 percent) of commercial sandfish culture".
Meanwhile the mean sandfish weight gain and absolute growth rate were around 37 percent greater in co-culture (mean weight gain 13.42 ± 2.90 g vs. 9.77 ± 2.54 g over 84 days).
No differences in rates of Babylonia growth or survival were evident between sandfish density treatments.
Sediment organic matter content did not differ significantly between monoculture (0.43 ± 0.03%) and co-culture (0.55 ± 0.06%) treatments, but the latter had elevated concentrations of ammonia.
The researchers concluded that: "Results provide a basis for further development of land‐based pond coculture systems for sandfish and Babylonia."
The reults of the study were published in the Journal of the World Aquaculture Society, under the title: First assessment of the potential for coculture of sandfish (Holothuria scabra) with Babylon snail (Babylonia areolata) in Vietnam