The authors of the study, which was led by researchers at Gaungxi Academy of Fishery Sciences, investigated the effects and commercial implications of adding waterthyme (Hydrilla verticillata) to systems containing a variety of different densities giant river prawn (Macrobrachium rosenbergii).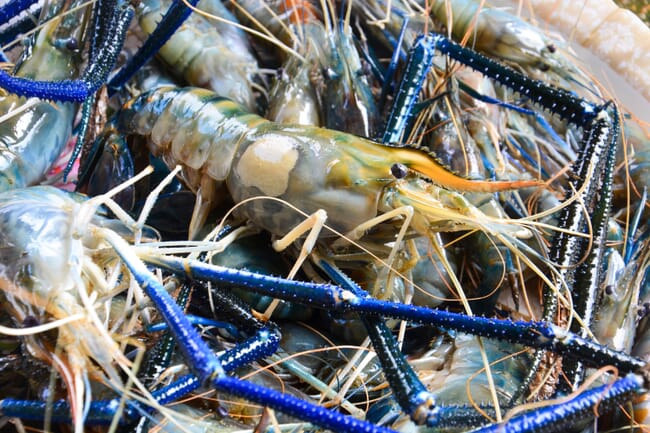 They also looked at how these impacted the requirements for commercial aquafeed provision and on water quality.

The research was conducted in five different tanks including a prawn monoculture control without the H. verticillata, stocked with with 30 prawns/m2. Meanwhile the four others contained 15 percent plant cover.
One issue seemingly caused by the co-culture system was the larger number of small male and immature female giant river prawns, but over 77.2 percent of prawns reached or exceeded 40g on completion of the trials, and by six months all were of appropriate size for market.
The researchers concluded "culture of M. rosenbergii with H. verticillata to be both feasible and profitable" and they established that the optimal stocking density was 20 giant river prawns per m2, which enabled a 20 percent reduction in commercial aquafeed provision.
They also estimated that every dollar invested in setting up a co-culture system generates 3.87 times the revenue of the conventional culture system, concluding that "co‐culture of M. rosenbergii and plants renders prawn production ecologically and economically feasible on larger farms".
Further information
The study was published in the latest issue of Aquaculture Research under the title, "Prawn (Macrobrachium rosenbergii)–plant (Hydrilla verticillata) co‐culture system improves water quality, prawn production and economic benefit through stocking density and feeding regime manage".