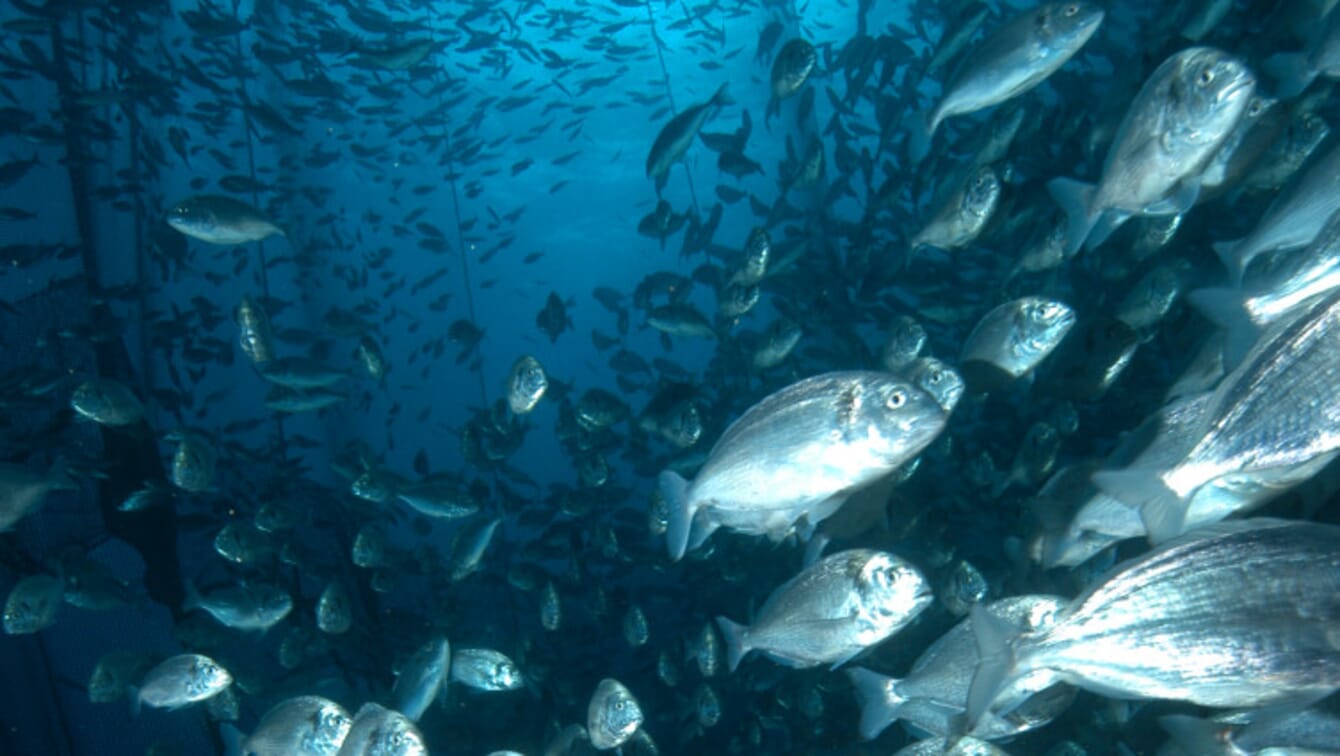 The study was requested by the Aquaculture Advisory Council (AAC) and undertaken by researchers at CCMAR's Fish Ethology & Welfare group, led by João Saraiva in collaboration with Jenny Volstor, María Cabrera-Álvarez and Pablo Arechavala-López.

The study focuses on the behavioural and welfare needs of the five main species farmed in the European Union: seabass, seabream, salmon, trout and carp. In addition, the main challenges faced by captive farmed fish have been identified: environmental (water quality, light, temperature), ethological (space, density, reproduction), physiological (pain, disease, parasites, stress) and human-induced (slaughter, handling, transport).
To begin to integrate and implement these proposals, the researchers propose the creation of training courses at different levels, as well as the establishment of the European Reference Centre of Fish Welfare. Priorities for research on the welfare of farmed fish in Europe and funding priorities are also proposed.
As mentioned in the report, research priorities include addressing knowledge gaps on the natural behaviour of farmed species that can provide highly relevant information for animal welfare. The researchers also suggest the development of environmental enrichment strategies and the development of technological tools to monitor farmed fish.
The preparation of this report takes place in a context where interest in fish welfare is starting to grow exponentially in research, public awareness, production and to policymakers.
The report is now available for download and is written in clear and accessible language for all stakeholders - including industry, researchers and NGOs.