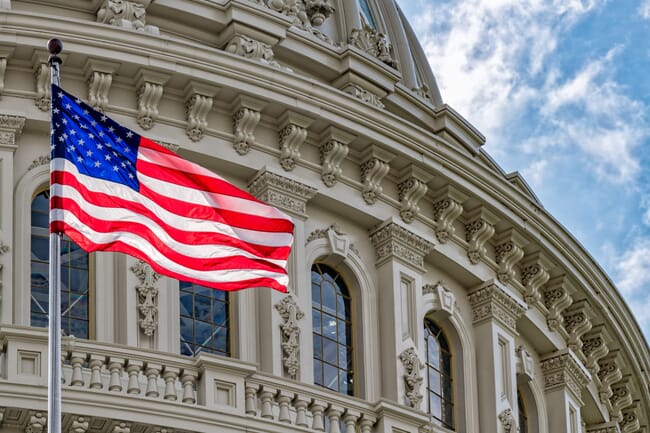 Industry coalition, Stronger America Through Seafood (SATS) is hosting a legislative fly-in on Capitol Hill, USA, Monday, November 6 through Wednesday, November 8. Over this period, seafood industry representatives from across the country will meet with congressional offices in the US House and Senate to raise awareness of and advocate for the expansion of the American fish farming industry through offshore aquaculture.

SATS claims that, due to an inefficient permitting process, the US aquaculture industry is constrained from developing. The US ranks 17 in aquaculture production globally. Of the total $281.5 billion (€262.5 billion) global aquaculture market, the US is valued at $1.5 billion (€1.4 billion) or 0.5 percent and imports up to 80 percent of its seafood. They further claim that federal legislation is needed to put in place a policy framework that would enable the US to produce more locally grown, sustainable seafood.
The organisation believes that bipartisan legislation in Congress, the Advancing the Quality and Understanding of American Aquaculture (AQUAA) Act (H.R.4013/S.1861) would establish National Standards for offshore aquaculture and clarify a regulatory system for the farming of fish in the US exclusive economic zone (EEZ).

Drue Banta Winters, campaign manager of SATS stated in the press release: "There has never been a more critical time to allow offshore aquaculture in US waters that would provide so many benefits to America's communities." They continued: "From an increase in affordable and sustainable protein for American families, to the creation of new jobs throughout the US seafood supply chain, to meeting climate demands, American communities from coast-to-coast will benefit from the expansion of aquaculture. Now is the time for Members of Congress to enact legislation to establish a robust industry here in the US."
Fly-in participants
Representatives from across the seafood supply chain that are participating in the fly-in include:
Blue Ocean Mariculture
Cargill
Forever Oceans
Fortune Fish Group
JBS
Mote Marine Laboratory
Ocean 14 Capital
Zeigler Bros, Inc.