Many methods are used to ensure that farmed salmon thrive, stay healthy and grow quickly. Nofima scientist Erik Burgerhout is working on programming the fish to become robust.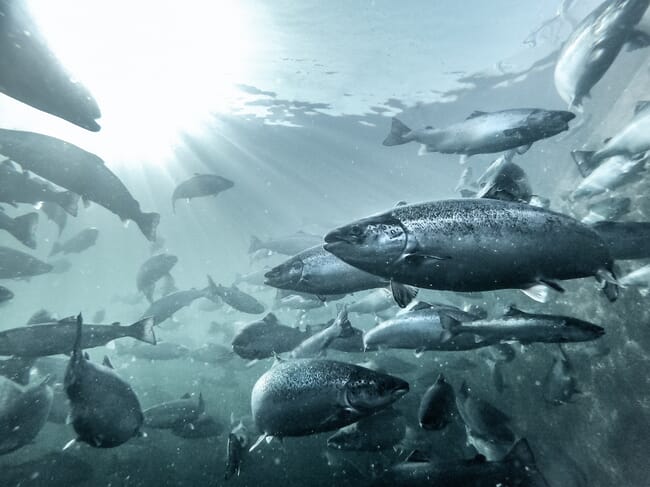 Nofima's research will harness epigenetics to make the fish more resilient. The Programming Fish for Robustness (Progress) research project exposes fish to stressors such as low temperatures and low oxygen levels in early life phases, thereby influencing them to develop their own genetic material – RNA – to better withstand stress later in life.
"In order to produce a robust farmed fish, we must return to nature. Cold temperatures are natural for wild salmon, so it is actually the relatively high temperature normal to fish farming that is the stressful factor. We are now conducting research to understand what lies behind these mechanisms", says Erik Burgerhout.
"We have noticed that low oxygen levels – hypoxia – affect the fish. The question is whether low oxygen levels during the early life phase would program the fish to withstand little oxygen in later life, as well as improve the fish's immune system", says Erik Burgerhout.
The role of stress
Stress during early life phases can have a serious impact on the development, growth and behaviour of various animal groups, including fish. However, there is currently little knowledge about the epigenetic regulation mechanisms involved – ie, in this case, whether the impact of stress causes the fish to develop their own robustness throughout the rest of their lives, and the level of stress that is justifiable from an animal welfare perspective.

In the Progress project, salmon were exposed to low oxygen levels during the embryonic/larval stage. Later, the same fish were investigated regarding their survival in the seawater phase, growth and disease resistance. According to Burgerhout, the results did not quite meet expectations.
"We measured the fish's tolerance to low oxygen levels and investigated the development of its immune genes during smoltification. In addition, we investigated the immune response after exposing the fish to pathogenic bacteria that are feared in the aquaculture industry. We only managed to see small differences between fish that were exposed to stress with little oxygen early in life and fish that had not had this type of impact. We don't consider these negative results, but rather results without the expected impact. More studies are needed before we can say anything for sure", says Erik Burgerhout.
"Although we found little difference between the groups regarding the hypoxia challenge test, the results suggest that chronic hypoxia during the early phase of life stimulated immune genes and dampened their downregulation in connection with smoltification. However, these changes did not improve protection against a bacterial pathogen", he stated.
The project results show the potential for environmental stimuli to be used as treatments to shape gene regulation in farmed salmon.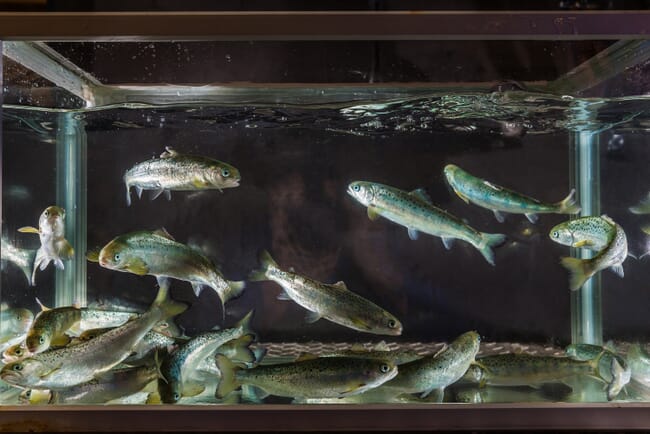 Key conclusions
The study confirms that treatment with low levels of oxygen during the early life phase can trigger an epigenetic response in salmon.
Whether this has the potential to improve tolerance to hypoxia – oxygen deficiency – and the effect of such treatments on the fish's response to other environmental stressors, overall survival and other side effects must be investigated more thoroughly.