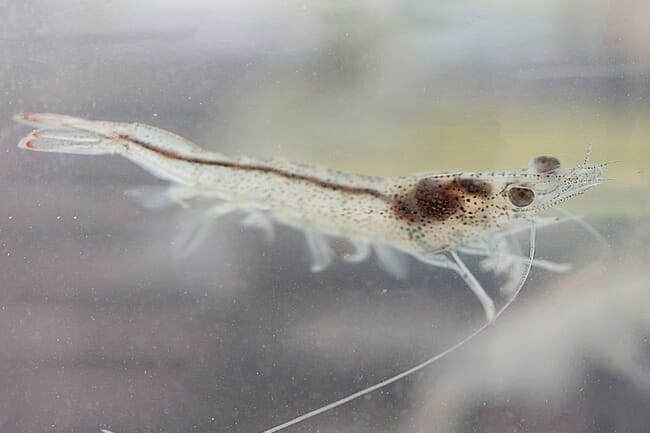 The biosecure recirculating aquaculture system (RAS) aims to operate using green energy from an anaerobic digestion (AD) plant to provide heat and power, while organic residues will be returned to the AD plant to create more green energy.
The startup has been founded by two Cheltenham restauranteurs, Litu Mohiuddin and Rasel Mahmud, who say they were frustrated by the inconsistent quality and expense of buying seafood from across the world. With their innate knowledge of the restaurant industry, they plan to mainly sell B2B as well as under their own brand to the consumer, developing, in time, pre-prepared, ready-to-cook and convenience products.
"Transparency in the fish supply chain is notoriously bad and there's no telling its source, or whether harmful chemicals, antibiotics or hormones have been used in production or shipping. UK restaurants and retailers import 721,000 tonnes of fish and seafood every year, of which 78,000 tonnes are prawns and shrimps, often shipped from thousands of miles across the globe. The quality is inconsistent, often poor, and it's expensive. By building the technology and the network to produce shrimps in a land-based and bio-secure environment in the UK, we can provide healthy, nutrient-dense and pollution-free seafood at an attractive price – financially and environmentally - for restauranteurs, retailers and consumers," Mohiuddin explains.
Land Ocean Farm plans to partner with farmers looking for diversified income, to build satellite units for production and enhance the circular economy. For example, farmers can use excess heat from AD plants powered by farm waste, as well as use crop byproducts to make fish feeds and generate fish waste compost to add nutrients to their soil.
"Our success in aquaculture depends on others being successful with us, so we want to collaborate and create that success together," said Rasel in a press release.

The startup has been working with Farm491, the Royal Agricultural University's agritech innovation and incubation hub, which aims to promote the adoption of new technologies in the future of food production.
"We were introduced to Farm491 through our mentor Rod Horrocks, who specialises in engineering and change management, and Dr Malcolm Dickson, a fisheries and aquaculture expert, who has been part of the project since its infancy stage and continues to be a core part of the team and business," said Rasel.