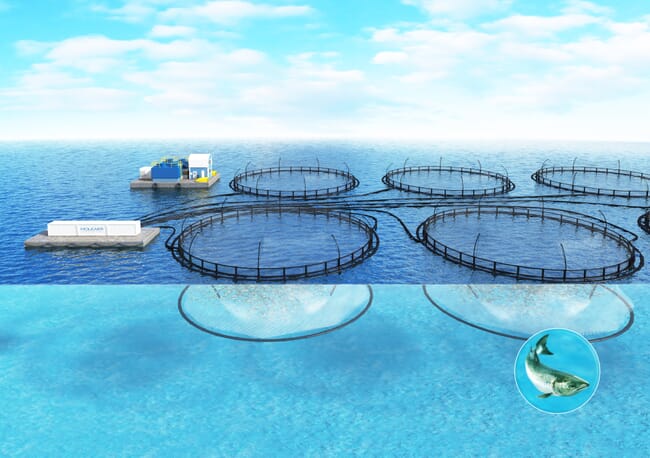 Nanobubbles are extremely small gas bubbles with unique properties that make them a superior aeration method, enabling a radical change in the economics of aquaculture, horticulture, metal separation, wastewater treatment and oil recovery.
The company, which is based in California, is on a mission to unlock the full potential of nanobubbles to enhance and protect water, food and natural resources.
Candidates for the role must be focused, enthusiastic and drive sales and develop relationships with individuals and public and private entities that are engaged in the aquaculture and other target industries.
Geographically, the main focus will be on Norway, Denmark, Scotland and Southern Europe. Residents of any country in the EU are encouraged to apply.
The role will involve supporting customers, distributors and independent contractors with sales materials and educating them on the proper use of the company's products. Areas of interest are aeration, gas transfer, water quality, fish health and productivity – in both offshore and land-based aquaculture facilities.
The ideal candidate should enjoy travelling and proactively developing and maintaining relationships in markets. The job will provide a high level of freedom, responsibility and the ability to grow on an interpersonal level.
Essential functions
Extend the company's customer base in the European aquaculture sector.
Build and maintain a valued partner network.
Develop materials / programmes / tools to train salespeople and partners on the advantages of Moleaer's products within the aquaculture space.
Drive both direct and indirect sales through channel partners.
Determine technical benefits and define the technical value proposition of nanobubbles and/or Moleaer's products within the aquaculture industry.
Identify new applications and market opportunities for Moleaer and its nanobubble generators.
Provide appropriate direction to product development and marketing to improve and drive Moleaer's product to market fit in aquaculture, both on market feedback and insights
Travelling at least a third of the time.

Required experience
Bachelor or master's degree in aquaculture, engineering or water management.
Five years of aquaculture sales experience, with a focus on consultative selling.
Proven track record of being a self-starter, proactively building and expanding sales.
Proven network in the target markets.
Superior written and verbal communication skills.
Desired experience
Experience with oxygen transfer, water systems, water treatment, aeration, oxidation, or similar fields.
Experience with operational parameters of fish farms, growing conditions, fish health.
Direct experience working for an equipment manufacturing company.
Being passionate about aquaculture.
Experience of travel, communication with other company departments, and direct customer communications.
What we offer
A very energetic full-time job in a fast growing and innovative international company.
A team of highly educated and skilled colleagues and an informal work atmosphere.
Good primary and secondary conditions.
Freedom and flexibility in working hours and working from home/office.
The ability to work from anywhere in the EU.
Further information
For additional information please contact Michiel de Jong, Moleaer's business development director Europe, on +31646711751
Applicants should send a CV and cover letter to michiel@moleaer.com