After being awarded a contract for the farm in 2014, the company will spend the next 20 years gradually completing all three phases of the prawn and hydroponics 'Mega Farm' project, which targets annual production of 300,000 MT at full capacity. To the company's knowledge, the Zhongshan Prawn Project is the largest planned indoor and semi-open recirculating aquaculture project for Macrobrachium rosenbergii (freshwater prawn) in the world and is governed by green and sustainable farming practices.
The vast, phase dependent "Mega Farm" project will culture prawns from hatchery to grow-out on packing on approximately 3,700 Mu (247 ha) of land, with around 3,500 Mu being used for aquaculture and hydroponics and 200 Mu for scientific research bases, living areas, hostels, offices, and supplementary infrastructure for staff members.
According to the company, the underlying goal and concept of the project is to establish a base which develops and implements modern and sustainable aquaculture and aquaponics production which comprehensively addresses biological, environmental, economic, and social responsibility.
The project plan also calls for an educational component through the creation of a prawn farm demonstration zone, which will include a visitor center for individuals to congregate and tour throughout the area, learning about the production and life cycle of prawns, said Peter Grossman, Investor Relations at Sino Agro Foods.
The entire Mega Farm will be a bio-secure facility and contain a breeding zone of approximately 20 Mu, which can raise 120,000 broodstock shrimp.
"It will also house a shrimp hatchery and nursery zone, with an area of 20 Mu. This zone is estimated to process four billion shrimp larvae yearly," said Mr Grossman.
Operations to Start Soon
At present, the development stage of the project is nearing completion, with much of the Phase 1, Stage 1 infrastructure work complete and the first 36 A Power Module (APM) production tanks under construction. The APM tanks are engineered, self-contained water treatment systems.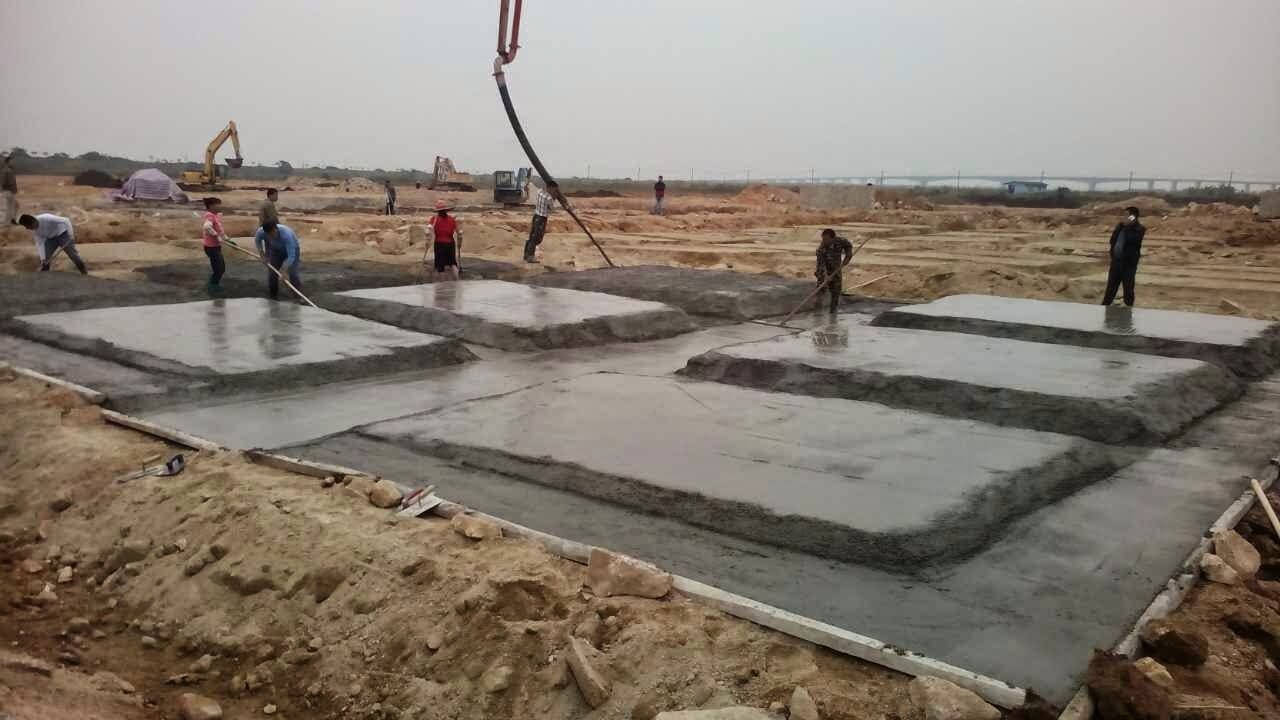 "The APM tanks consist of a grow-out basin and a treatment stack placed within the centre of the basin. The basin holds the water in which the animals are to be grown and the treatment chamber is fitted within the basin fully submerged in the water," explained Mr Grossman.
In Phase I, Stage (1) the APM tank construction consists of:
72 APM tanks housed in a 20,000 m2 building
36 APM tanks in a 10,000 m2 opened sided building.
Three water holding and treatment towers for salt, fresh and waste water with the capacity to hold eight million litres each and housed under 10,000 m2 semi-open buildings.
The company also noted that accommodation for over 120 workers has now been built and the land filled area is now over 250,000 m2.
By April 2015, the company hopes to begin operation, with an initial capacity of 2,000 metric tons.
Sustainable Production
As a country with one of the world's biggest economies and a growing middle class population, China projects a greatly increasing demand for high quality seafood.
With this growing need for more food, SIAF believes its system provides the most efficient and ecologically sustainable technology to produce high yields of disease free and high quality prawns using much less space and water than other systems.
"The Zhongshan Prawn Project will be among the very first and certainly the largest commercial scale sustainable indoor aquaculture facility planned in China and possibly in the world. We aim to set the standard," said Mr Grossman.
The farming system prides itself on being 100 per cent sustainable, as the prawns are hatched, bred and raised in a closed indoor Re-circulating Aquaculture System (RAS).
At the project's core is Sino Agro Foods' proprietary A-Power Re-circulating Aquaculture System and Technology (APRAS) which uses indoor tanks that re-circulate fresh water at a turnover of 60 times a minute. As a result of the technology used, organics and other pollutants are removed and waste is collected for use as a feed/fertilizer for other terrestrial plants that SIAF farms.
"Thus, the operations are naturally synergistic, as well as having appeal and value to all constituents: buyers, distributers, consumers, environmentalists, and the government," said Mr Grossman.
As a closed system operating under biosecure practices, disease introductions are less likely and the farm is likely to have low mortality rates and healthier prawns, unlike traditional open-pond systems for shrimp that are exposed to such diseases such as Acute Hepatopancreatic Necrosis Syndome, aka, Early Mortality Syndrome (EMS).
APRAS also uses a thermal exchanger to maintain the temperature within the tank and a built-in aeration system to maintain oxygen levels. There is an in-line microbial bio-filter that removes ammonia and other organics, an isolation module that separates non-soluble waste, and an ultraviolet and ozone system that removes harmful bacteria.
Most importantly, the RAS is a "green" system, recycling around 99.75 per cent of the tank water, and no chemicals or antibiotics are used during the production process.
As the farm will cover all stages of production, Sino Agro will initiate a selective breeding program for Machrobrachium , targeting the production of Specific Pathogen Free (SPF) selected stocks, optimising targeted production characteristics and minimising inbreeding depression.
"The intent is to supply all our stocks from this in-house source and from the hatchery facilities on our bio-secure site," said Mr Grossman.
High Food Safety Standards
"There is a strong and growing demand among the rising middle class and government in China for safe and healthy foods that are produced in an environmentally and socially responsible way," said Mr Grossman.
Committing to producing high quality products, Mr Grossman explained that by using an indoor closed system, the company will have more control over all environmental elements, including water temperature, population density, and feed types and amounts.
The company will also guarantee its sustainable farming practices through accreditation from both domestic and internationally recognised, third-party process certification programmes.
All the company's processing facilities follow HACCP standards.
Next Stage
The next stage of the project is to build out the infrastructure and add new grow-out tanks in a phased approach over the next 20 years.
With the first tanks to be stocked in April, 2015, with a capacity of 2,000 metric tons of prawns, the second stage of Phase 1 is scheduled to be completed by the end of Q2 2016.
Over the course of the next 15-18 months, Sino Agro will build out and bring on line more tanks targeting production capacity of 10,000 metric tons per year, explained Mr Grossman.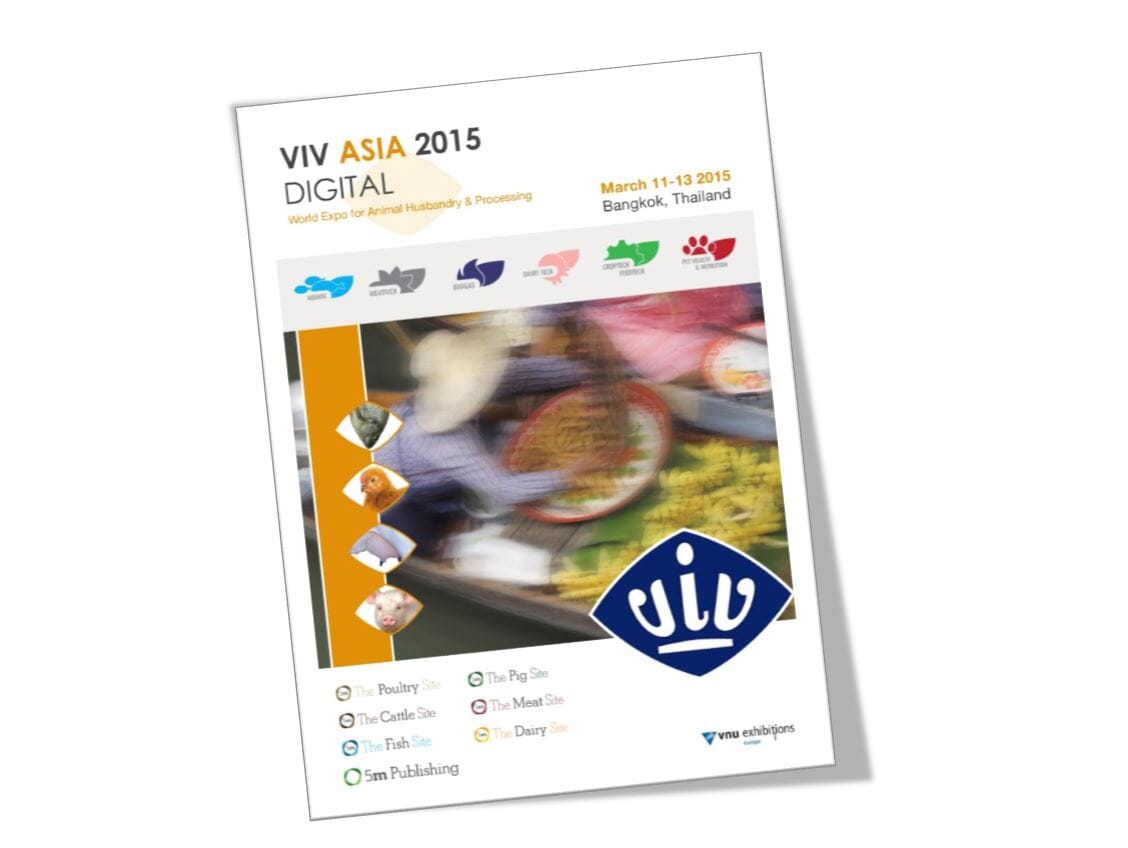 This article first appeared in the VIV Asia 2015 Digital. Read more, here.
You may also be interested in: