Lim Shrimp Organization (LSO) is an international fish and shrimp farming business, which developed and ran the world's largest shrimp farm from 1987 to 2007. LSO now runs 12 LSO AquaVillage farms in Sumbawa, Indonesia, two in Thailand, one in Malaysia, one in Taiwan and four in China. It has plans to establish further AquaVillages in countries including Qatar, Saudi Arabia, Oman, Malaysia, China, Thailand, Philippines, Palau and the Maldives.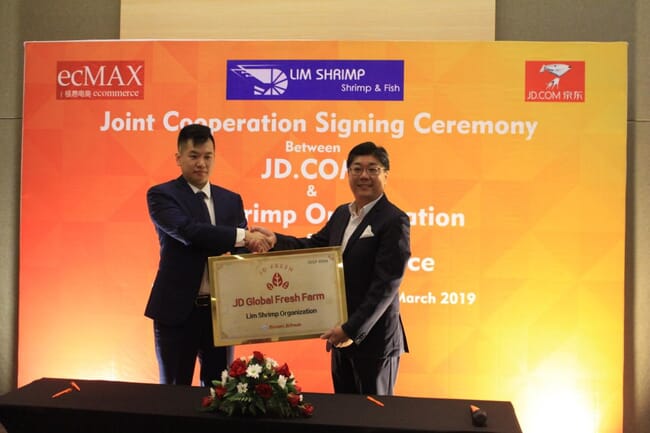 The agreement is with ecMAX e-commerce, an associate company of JD.com – the largest e-commerce solutions provider under the JD.com/Tencent platforms, with a gross merchandise value of US$1.14 billion in 2018.
ecMAX will utilise its strategic resources to represent LSO in China, establishing a distribution network that spans JD Fresh, the dedicated fresh food platform of JD.com, other online platforms as well as offline channels.
The produce will be shipped direct from Indonesia via Singapore. A brand new processing plant situated in Indonesia will be built this year, with investments mainly from Singapore.