TransAlgae is an Israeli biotechnology firm that has developed a microalgae-based platform that delivers pharmaceuticals, growth promoting agents, immuno-modulators and vaccines via fish feed – removing the need for fish to be handled by fish farmers. According to Dr Ofra Chen, one of the scientific founders of TransAlgae, their patented algae platform is cost-effective and environmentally friendly, and it reduces the time spent on labour-intensive farm tasks.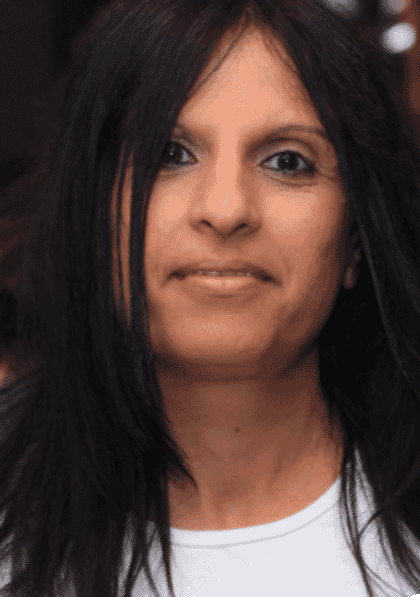 TransAlgae appears to occupy a unique place in the market. Though other start-ups are offering algae-based solutions, TransAlgae's focus on delivering pharmaceuticals that won't leave environmental remnants set it apart from its competitors. The company claims that its technology is more advanced than that offered by other players in the sector. They have multiple patents on their technology platform and their pipeline products can be used on freshwater fish, marine fish and crustaceans.
The company appears to be making strategic gains. Recent trials of their algae platform have been successful. The company was able to demonstrate that the algae delivered pharmaceuticals in different species of fish, crustaceans and mammals. Its inclusion in September's Aquaculture Innovation Showcase is sure to boost their profile as well.
The science behind the business
"When the company was established in 2008, the idea was to produce biodiesel from algae. After three years, we understood that it wasn't economical," says Chen. "So in 2011 we did some brainstorming and changed the focus of the company. We realised that there was a great need to replace animal vaccinations by injection with a more friendly solution. When we thought about aquaculture, [if a fish farmer needs to vaccinate] you need to take each fish individually and inject them. The process is labour-intensive and very expensive." Chen wanted to create new technologies for the same process.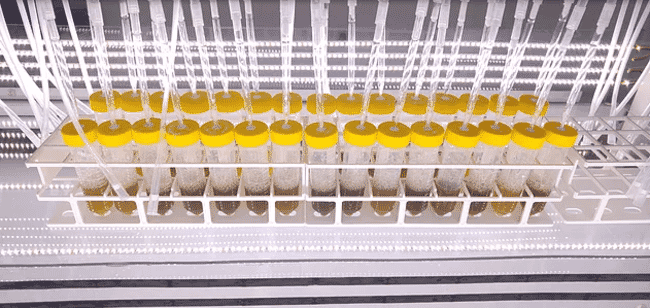 It was theoretically possible to engineer algae that contained vaccines and other pharmaceutical agents (a process called expression), but she faced additional challenges.
Chen and her colleagues noted that protein-based drugs like vaccines were delivered by injection because they could not be taken orally. If the drugs were exposed to digestive enzymes, they would break down into their sub-units and become ineffective. However, if the drug was encapsulated and protected during initial stages of digestion, it could be absorbed into the blood stream and be effective as a treatment.
Chen and her team decided to engineer algae that could express protein-based drugs and act as an encapsulation system that would protect the drug after it was ingested. After years of research and experimentation, TransAlgae found a microalgae that could deliver on both fronts.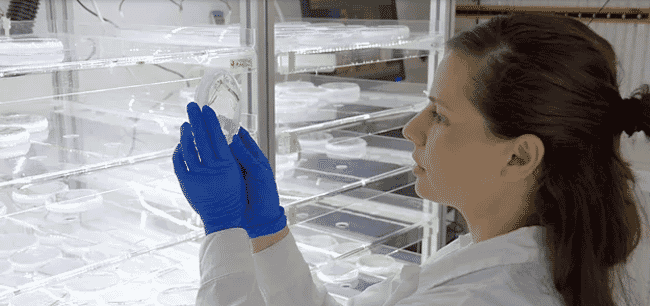 How it works
"The idea is that we take a gene of interest, transform it in the algae and integrate it with the algae's genome. From there, we get the algae to express the drug – we can get it to make drugs, vaccines, insecticides, growth modulators – there's a wide range of applications."
TransAlgae created an algal line that can grow in fermenters. This means that the company can grow its algae cheaply and guarantee consistency between batches. Since most animal-health and pharmaceutical companies already have fermenters, TransAlgae doesn't have to develop new production sites for different projects. In Chen's view, this makes TransAlgae a cost-effective and sound investment for their strategic partners.
After the algae expresses the drug, an algae powder is produced. The powder can be mixed with food and then fed to the fish. TransAlgae analyses the algal batches and determines which percentage of algal powder to add to the fish feed. Since the fish eat according to their body size, vets and operators do not need to measure specific amounts of feed to ensure they reach an accurate dose of the vaccine or drug. Providing the fish supplemented feed is enough to ensure they have developed herd immunity.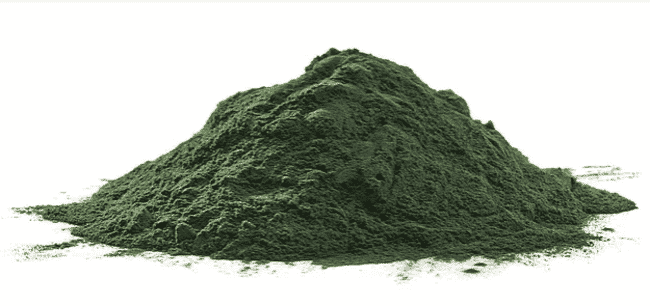 Chen describes the algae powder as "deactivated". By this, she means that the material is dead. It cannot reproduce, replicate or negatively affect the environment. Because of this, the material is considered GMO-derived, not a GMO. This distinction has meant that the company can successfully operate in markets with strict GMO regulations.
Future focus
TransAlage is partnering with animal-health companies to develop new vaccines and health treatments. In Chen's view, being shortlisted for the Innovation Showcase is a great opportunity to demonstrate the technology and search for strategic partners. She is looking forward to developing an extensive portfolio with the technology.
"We know the technology works and it works efficiently… We received excellent feedback from the global animal-health companies who tested our algal material and were satisfied with the results, mentioning that the technology is novel and unique. Giving a lecture [at the showcase] gives us the opportunity to be exposed to more such people and companies."
When thinking of TransAlgae's future development, Chen pointed out that the technology will expand beyond aquaculture. The platform can be adapted to the poultry and swine sectors as well.
"Eleven years ago when I joined the company, I had no idea it would be such a challenging pathway. But despite the challenges, I'm proud of our achievements."