The RAS Water Quality Awareness course is the latest addition to NAFC's portfolio of specialist aquaculture training courses and provides an introduction to the fundamentals of monitoring and maintaining water quality and fish health in recirculating aquaculture systems.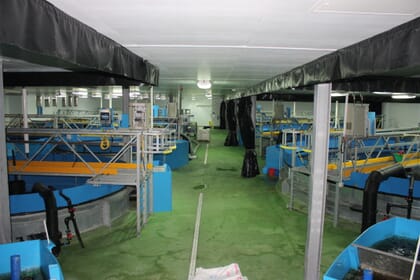 "The advantage of recirculating systems is that they need much less fresh water than traditional flow-through systems, but it is essential that the quality of the water is monitored and maintained," explains course co-ordinator Stuart Fitzsimmons. "That includes filtering and treating the water to remove waste material and chemicals, and to maintain the optimum environmental conditions for fish growth."
The course is the latest to be developed by the NAFC Marine Centre in response to requests from the aquaculture industry, to provide specialist training for their staff.