Why have you decided to venture into commercial production after so long in academia?
I have been an academic scientist for my entire career: as an agricultural experiment station geneticist at UC Davis from 1974, when I received my PhD in genetics, to 2003, and then as the Offield Professor of Fisheries Ecology and professor of biological sciences at the University of Southern California, from 2003 to present. Over the last few decades, I've researched the genetics of survival and growth (which combine to determine yield) and other traits.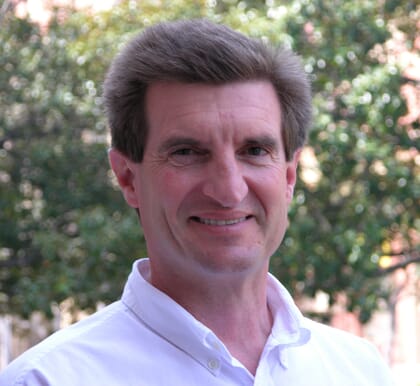 For about 20 years, I worked closely with the west-coast shellfish industry, primarily with Taylor Shellfish Farms and their senior scientist, Dr Joth Davis, to apply our research to commercial stocks. About five years ago, Joth and I realised that this wasn't occurring, so we decided to form our own private shellfish breeding company, Pacific Hybreed, in Washington State. I should point out that Joth owns his own shellfish farm, Baywater Shellfish Company, which Joth's youngest son, Caleb, is now managing. I should also point out that Pacific Hybreed's mission is to sustain family shellfish farms through 21st century breeding science and technology, not commercial production per se.
What species have you targeted and why?
We are targeting our breeding programmes at the main species farmed on the US west coast – Pacific oyster, Manila clam, geoduck clam and Kumamoto oysters, as well as a new species in the early stages of development, the purple-hinge rock scallop. These are the species that our future customers farm. In addition to meeting customer needs, we can keep our hatchery and nursery operations going year-round, owing to the different reproductive seasons of these species.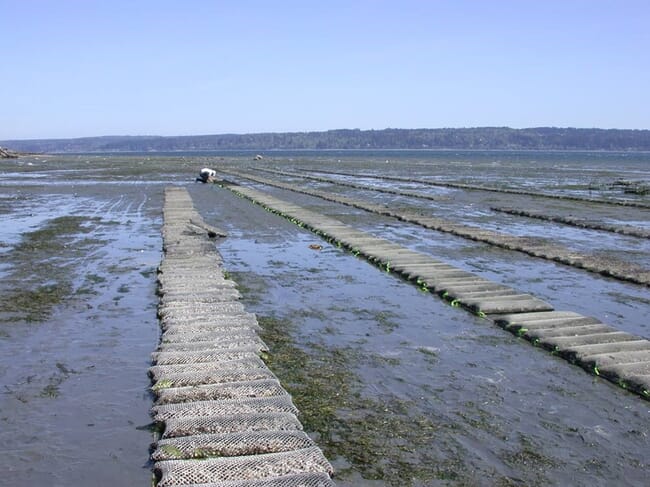 Are you finding it hard – like many shellfish-related projects – to attract investment?
We were successful in attracting investment primarily from individuals, including ourselves, who are concerned about sustainable seafood and sustainable aquaculture in general. We pitched our company as a unique opportunity to invest in disruptive genetic and breeding technologies, which will transform shellfish farming from its present practice of rearing essentially wild stocks into a modern agricultural enterprise, rearing domesticated, high-performing, resilient varieties that do not reproduce with wild stocks. This is a much different and broader vision than pitching yet another shellfish farm.
Why you think shellfish aquaculture has missed out on many of the investments and technological advances employed by other sectors, such as salmon?
Shellfish farming is extensive aquaculture in intertidal or deep-water habitats, requiring no input of feed or other forms of energy to rear animals to market size. One cannot compare shellfish farming technologically with intensive salmon and finfish aquaculture. There is more similarity during the hatchery and nursery phases, and the technologies applied at those stages for shellfish are every bit as sophisticated as those used for shellfish.
In the realm of breeding, it is quite true that fish breeding, particularly in Europe but also in the US with trout and catfish, is much more sophisticated and advanced. I suspect that the higher costs of production and the opportunities to reduce those costs through selective breeding are largely driving this difference. Also, investments in academic and government research programmes in fish genetics and breeding have been larger than in the shellfish industry, which in many places still operates as a fishery.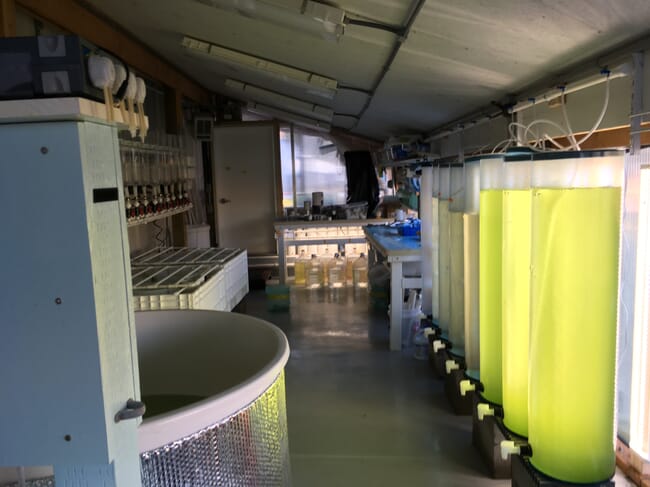 How might this difference be addressed?
Growing concerns about the warming and acidification of our global oceans and emerging diseases, such as Pacific oyster mortality syndrome (POMS), which has devastated the oyster industries of France, Australia, New Zealand and Tasmania, are rapidly changing perceptions in the shellfish industry about the need for disciplined breeding programmes. Also, from a conservation point of view, the shellfish industry has a greater opportunity than the finfish aquaculture sector to break the farm-wild interaction through the farming of triploid stocks.
Pacific Hybreed's business model, products, and intellectual property incorporate advances in crossbreeding and polyploidy into proprietary broodstock development programmes. The crossbreeding programmes capitalise on decades of research by Joth and me, which demonstrated that oysters show hybrid vigour, just like maize and other major crop plants. We aim to emulate the phenomenal increases in terrestrial crop yields over the last century, while building in resilience to ocean changes and diseases. Fortunately, we can bring the modern tools of genomic science to bear on this endeavour. Joth and I supplied the inbred oyster that was used to determine the genome sequence of the Pacific oyster, which was published in Nature in 2012, and are using that resource to map genes causing variation in survival, growth, sex-determination and disease resistance.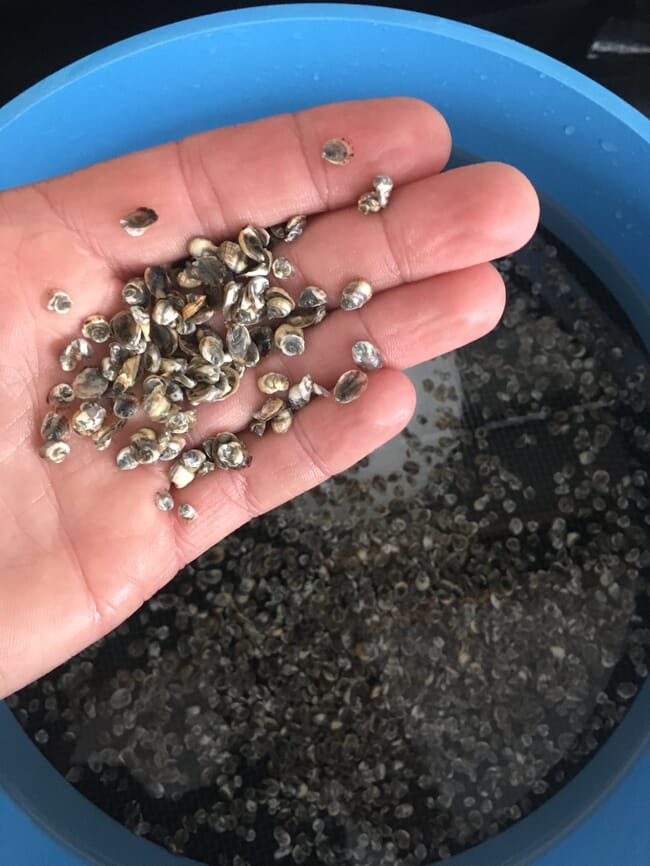 While the shellfish industry has been using triploids for about two decades, these stocks are often less resilient than diploid stocks, particularly in stressful, warm-water environments. Thus, Pacific Hybreed will use crossbreeding to improve the growth and resilience of triploid shellfish.
What markets are you hoping to target once the programmes are off the ground?
The US west-coast shellfish industry has a few, very large, vertically integrated companies that operate large commercial hatcheries and nursery operations to ensure seed supply for their own production of single oysters for the live-oyster market. One large, independent hatchery, Whiskey Creek, in Oregon, supplies eyed larvae for remote setting at coastal farms focused on production of shucked product. Until recently, these hatcheries produced enough surplus larvae or seed to supply the many smaller growers that make up the industry.
We do not want to compete with these existing hatcheries, so in the long run, we hope to sell improved broodstock to them. They would then serve as channels for getting our products into the hands of growers. In the short run, we will be supplying seed to a small number of cooperating growers, including Baywater Shellfish Company, in order to demonstrate the value of our high-performing stocks and create demand for our products.
What sort of feedback have you had from commercial shellfish producers – both your partners and the wider industry?
As academic scientists, funded in part by the National Science Foundation (NSF), we were eligible to apply for a grant from the NSF's Innovation Corps (I-Corps), a programme designed to help academic scientists commercialise their discoveries. In 2016, we went through the intensive I-Corps curriculum, which uses Steve Blank's ideas about start-up enterprise. The chief philosophy is "Get out of the building", which we did by interviewing over 100 members of the west-coast shellfish industry to get information about their pain points and to validate hypotheses about our business model. We had a huge advantage in this exercise, since Joth and I have been working with the industry, attending their annual meetings to present science, since the late 1980s.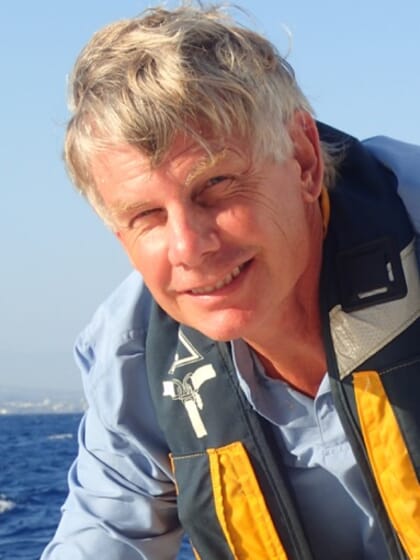 How will your operations be divided between Washington State and Hawaii?
We established hatchery and nursery operations in Washington State in 2018 and began producing some hybrid oyster seed mostly to fulfil a joint production agreement that we have with Baywater Shellfish. This year, we will establish our main breeding programmes in Hawaii. The reason for this is twofold: 1) Hawaii affords a one-year life cycle and, thus, acceleration of our breeding programmes, and 2) we can have biosecurity against diseases, such as the virus that causes POMS, which was recently detected in San Diego Bay. We will continue to use the Washington facility for small-scale seed production and for certain types of research projects, as long as POMS and any regulations designed to prevent its spread do not impact operations.
How would you like the shellfish sector to develop – and what obstacles do you think it needs to overcome to fulfil its potential – both in the US and further afield?
The shellfish sector, like all of aquaculture, must develop into a mature agricultural enterprise utilising domesticated and improved stocks that are incapable of interbreeding with wild stocks. With shellfish, we can achieve this ideal by combining triploidy, which ensures sterility of farmed stocks, with crossbreeding to improve yield and resilience. This will require a restructuring of the industry, the creation of commercial breeding companies and programmes, and the creation of new markets for improved seed. The list of obstacles to overcome is, of course, much longer, and dominated by the problem of crushing regulations, so I am only speaking from my narrow perspective.