According to the Indonesian association of seaweed processors (ASTRULI), the country accounts for 75 percent of the world's tropical seaweed production and its members are now aiming "to grow the market of sustainably produced seaweed products like agar and carrageenan and other innovative and high-quality hydrocolloids".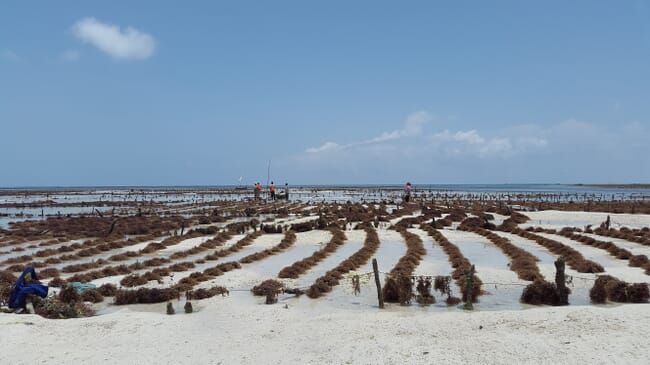 ASTRULI, which represents 20 members active in the seaweed processing industry in Indonesia, is therefore looking forward to the 23rd International Seaweed Symposium (ISS), which is taking place from 28 April to 3 May, in Jeju, South Korea. It will showcase the latest developments in the hydrocolloids industry in Indonesia.
​​ASTRULI points out that, given that Indonesia has a coastline of 99,093 km, it is no surprise that it's an excellent location for cultivation and processing of seaweed and the sector directly benefits 70,000 families throughout Indonesia. Hydrocolloid and carrageenan are the most important products from Indonesian seaweed. The products are exported as marine hydrocolloid for the food industry, pharmaceutical, cosmetic, non-food, biotech industries and various applications.
In Jeju, ASTRULI will introduce the "Indonesia Seaweed" brand which represents the best quality Indonesian seaweed products which produced with sustainable processes. The brand represents companies that have traceability systems in place and meet Halal quality standards, Kosher, ISO 9001, GMP, HACCP, FSSC 22000, Organic and BRC.
The export markets covered by Indonesia Seaweed companies includes some 40 countries, in Asia the EU and North America. But the association members are keen to expand the market with their carrageenan and agar products in East Asia. Current production outputs stand at 30,000 tonnes of carrageenan and 10,000 tonnes of agar per year.
In its drive to grow the export markets, the association is supported by a UNIDO programme, called SMART-Fish. As explained by Sudari Prawiro, programme coordinator of SMART-Fish Indonesia: "SMART-Fish is fully committed to support ASTRULI to bring the 'Indonesia Seaweed Brand' international and ISS 2019 is the best platform to do so as a first step. Commitment from ASTRULI and its members is crucial to make the brand active and alive as well as to deliver its promises to buyers, hence Indonesian seaweed products will be able to compete in the global market not only solely on price based commodity products but on its unique value proposition".