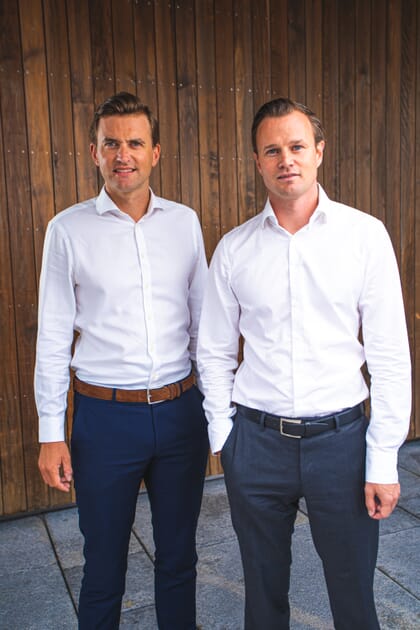 "We have a team that has built up hugely successful seafood companies and know what it takes to succeed. Together we will identify the suppliers that have the greatest potential to industrialise and professionalise the seafood industry in a sustainable manner," says Kjetil Haga, co-founder and partner at Bluefront Equity.
Former CEO of Mowi, Alf-Helge Aarskog, is joining the new firm as industry adviser and board member, and he has also invested into the company's first fund.
Jan Sverre Røsstad, who last year departed as long-standing executive vice president of BioMar, one of the world's largest fish feed producers, also becomes industry adviser and investor in Bluefront Equity.
"It is very exciting to be able to contribute towards making a success of the first independent PE [private equity] fund that purely focuses on seafood. Cooperating with talented people is both rewarding and interesting. At the same time, I hope that my experience can prove useful. The industry is at an early stage and there are many challenges that need to be solved through better use of technology. Bluefront can contribute towards this," says Aarskog.
Peter Hammerich has been appointed chairman of the management company. He is a lawyer and partner at Norwegian law firm BAHR and one of Norway's leading lawyers within the private equity sector.
Bluefront Equity's objective is to invest in small and medium sized suppliers that make the future seafood industry more sustainable. The PE-fund wants to develop companies in cooperation with existing management and owners.
The company is looking to invest in supplier companies that contribute towards increased traceability, better fish health and welfare, enhanced quality of the end-product, improved hygiene, and contribute towards digitizing the seafood industry.
"Covid-19 has demonstrated how vulnerable food producing value chains can be, and we want to help strengthen the seafood value chain. We have also added some 'spice' to our investment mandate through some biological exposure, which is natural given Alf-Helge's extensive and unique biological competence," says Landmark.
Haga (35) and Landmark (37) previously co-founded seafood investor Broodstock Capital. The two partners exited the company earlier this year, and Broodstock Capital is today controlled by Ferd.
"We are the only independent investor that focuses solely on the seafood industry," says Landmark.
The two partners have already raised a three-figure NOK million sum for their first fund. The Anker family, Klaveness Marine, the Steensland group plus industry experts such as Aarskog, Røsstad and Bjørn Apeland are among the investors.
"We have already conducted a so-called second closing and are quickly homing in on our first investment. However, as a result of substantial interest from investors we will continue fundraising going forward," says Haga.