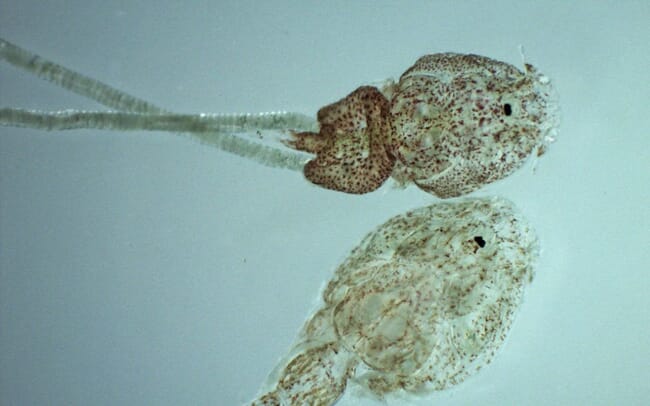 After the sea louse (Caligus rogercresseyi) genome was mapped in 2012, researchers used reverse vaccinology methods to develop potential ways of controlling infestations in aquaculture. This involved identifying antigens that could impact sea lice development and help the aquaculture industry address sea lice levels at the early stages of infestation.
Recently, researchers at the Interdisciplinary Centre for Aquaculture Research (INCAR) at the University of Concepción in Chile developed three vaccine prototypes that could make salmon more resistant to sea lice. The prototypes are based on the recombinant proteins cathepsin and peritrophin. These proteins help regulate the host-parasite interaction at the early stages of sea lice development (chalimus I-II).
The researchers created four experimental groups of 100-gram Atlantic salmon and vaccinated three of the groups with the recombinant proteins: peritrophin was the active ingredient in prototype A, cathepsin was the active ingredient in prototype B and a 50-50 the mix of them was used in prototype C. One group was left unvaccinated and used as a control population. The salmon were later infested with 35 copepodites per fish.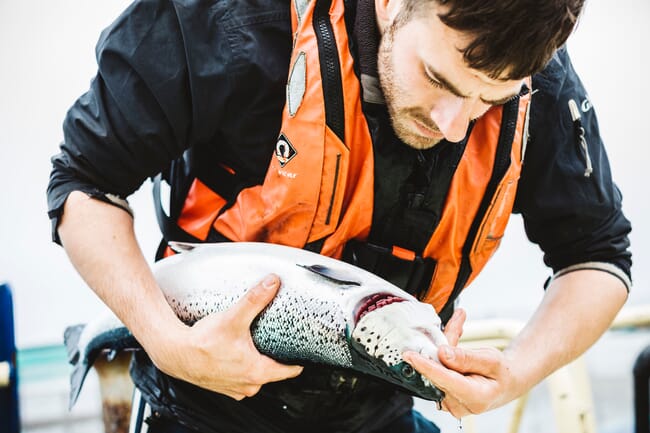 Seven days after the lice were introduced to the fish, the researchers took skin and kidney samples for mRNA sequencing. The researchers also recorded the number of lice that colonised each fish. Initial results showed that the vaccine prototypes drastically reduced the parasite burden. Prototype A reduced lice levels by 24 percent, Prototype B reduced lice numbers by 44 percent and Prototype C showed a 52 percent reduction in sea lice when compared to the control group.
In addition to these results, the gene expression analysis (part of the mRNA sequencing) showed that the prototypes helped control the expression of transcriptome – or the full range of mRNA molecules expressed by the salmon. In this case, the vaccine prototypes helped increase the expression of genes that were associated with the salmon's inflammatory response. This included genes that controlled iron binding, molecular processes and energy production during the early stages of lice infestation.

"The findings suggest a balance between the [salmon's] inflammatory response and the metabolic process in vaccinated fish, which increases their transcriptional activity and may alter early interactions between the host and the parasite," the researchers say.
"This study uncovers molecular responses produced by three vaccine prototypes at the early stages of infestation, providing new knowledge for sea lice control in the salmon aquaculture," they conclude.