This marks the first time The Scottish Salmon Company will have brought its Scottish salmon to the west coast of America. As the only Scottish producer in the UK Pavilion, SSC will seek to build on the steady growth it has already seen within the American market.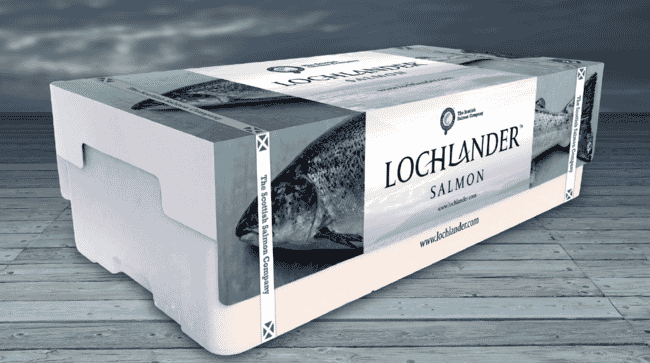 Lochlander Salmon has been developed exclusively by SSC for premium restaurateurs, up-market hotels and top-class chefs in the USA. It was introduced to the North American market last year where demand for quality, traceability and Scottish provenance continues to grow. The brand focuses on Scottish sea loch provenance, sustainable farming and excellence in animal care. SSC recently announced that it is the first salmon producer in Scotland to be awarded 2-star Best Aquaculture Practice (BAP) certification for all its marine and processing sites.
Also coming soon from SSC is its Native Hebridean Salmon. This is a unique strain descended from stock sourced from the freshwater loch systems of North Uist in the Outer Hebrides of Scotland, which are only reared in Hebridean freshwater and sea lochs. The Federation of Chefs Scotland recently gave these salmon a stamp of approval for their outstanding quality, sea fresh taste, firmness and handling attributes.
Since 2011, SSC's exports have more than doubled and currently account for over half of sales.
Craig Anderson, chief executive of The Scottish Salmon Company, said: "We are delighted to make our inaugural appearance at the Winter Fancy Food Show. We take great pride in our Scottish roots and heritage and are passionate about our Scottish provenance. This is demonstrated through our commitment to bringing the finest quality Scottish salmon to worldwide markets. I am proud to showcase our leading Scottish Salmon on the West Coast of America for the first time.
Organised by the Specialty Foods Association, the Winter Fancy Food Show is the largest marketplace devoted exclusively to specialty foods and beverages in North America. Over 1,400 specialty food companies will present at the Show, with exhibitors drawn from around the globe.
SSC will be showcasing its Lochlander and Native Hebridean Salmon at stand #1955 in the UK Pavilion, South Hall (#1951-1961).