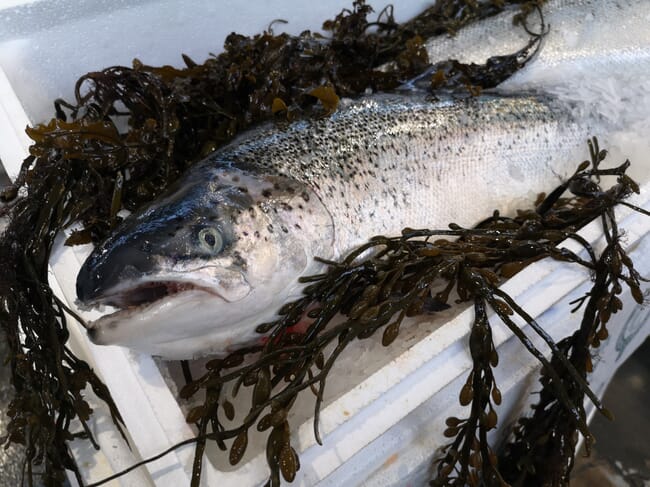 European destinations continue to dominate as the main international market, but North America and Asia accounted for nearly half (47 per cent) of all sales in the first three months of this year, driven by strong demand from China, Taiwan, Singapore and South Korea.

Trade body Salmon Scotland said the figures show that farm-raised salmon "generates vital income for the country".
Fresh, whole Scottish salmon export sales between January and March reached £134 million, an 18 per cent increase from the same period in 2022. The EU remained the dominant market, with over half of the sales, followed by North America (29 per cent) and Asia (18 per cent). Further analysis indicates China and Taiwan individually added a combined £12 million market value growth in the period. Singapore and South Korea also performed well, contributing significantly towards 1,900 tonnes of fish transported to Asia.

Salmon Scotland said there were further opportunities for growth in North America and Asia due to rising consumer demand and ongoing efforts to reduce trade barriers. The trade body also recently unveiled an ambitious growth plan for Scotland's premium 'Label Rouge' salmon to target European markets, aiming to increase its share to 15 per cent by 2026.

Tavish Scott, chief executive of Salmon Scotland, said in a press release: "This demonstrates the extraordinary global success story of Scottish salmon which we can all be immensely proud of, and we are all benefitting from through thousands of jobs and hundreds of millions of pounds for the economy.

"The remarkable growth of the Asian market, along with other regions, underscores the immense potential and opportunities for Scottish salmon."