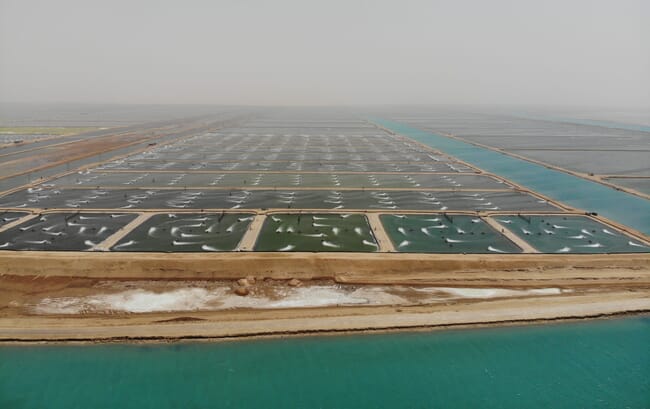 According to Naqua, the certification means that Saudi Arabia is now part of top 15 countries worldwide with ASC shrimp certification. In addition to the ASC certification, Naqua says that it is going to attain ASC CoC - Chain of Custody certification for its processing plant in respect to product traceability and post-harvest best practice.

Diego Illingworth, CEO of Naqua, said in a press release: "at National Aquaculture Group we pursue a strong approach on product integrity, quality and food safety, environment and sustainability. ASC certification complements Naqua's compliance to all global regulatory and industrial norms for a responsible and sustainable aquaculture system. Naqua is committed to produce the best possible quality of Aquaculture products for our customers and consumers and ASC certification is a big step to fulfill our promise"
"We have achieved a remarkable milestone with ASC shrimp farm certification. It is not an easy certification, but it clearly demonstrates Naqua's compliance to best farming, environmental and bio-security practices in a socially responsible way," he added.
"Naqua offers the highest quality of shrimp products to the world since many years, today we stand on a new horizon for aquaculture excellence with ASC certification. This is proof of Naqua's commitment to maintain and lead in responsible aquaculture best practices. I congratulate the entire Naqua family on this historical success," stated Koh Siewlan, director of international sales.