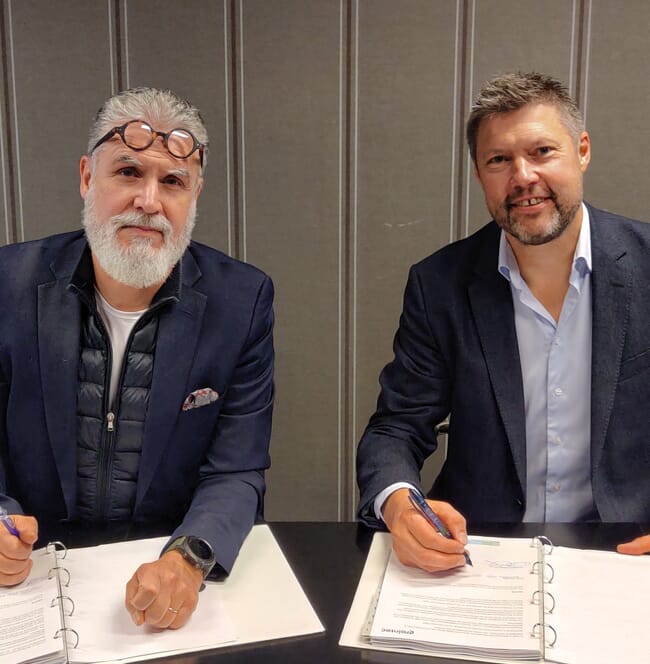 Graintec, a Danish aquaculture technology supplier, will deliver all of the recirculation aquaculture system (RAS), following a deal between the firms.
Construction of phase one - which will have the capacity to produce 2,700 tonnes of Atlantic salmon - is due to start in early 2022 and the first fish are set to be stocked in the first half of 2023. After completion of phase 2 the total production capacity will reach 8,000 tonnes, which would make it one of the largest land-based grow-out facilities in Norway.
"Our clear vision is to create optimal conditions for the well-being of the fish in our visionary RAS plant. We wanted a supplier to partner up with, a partner with shared values and visions. Graintec has a long project-history within large projects. They understood our expectations and supported us in creating peace of mind for our investors for this great project in Bergen," said Harald Schreiner Fiksdal, managing director of SalmoTerra, in a press release.
"SalmoTerra is a well-worked project and with very talented people on board. We are looking forward to a long partnership as trusted advisor. SalmoTerra marks an important milestone for Graintec as this is our first fish farm project. Having supplied salmon feed plants and feeding solutions for more than two decades we have a long track-record in delivering complex projects to the salmon industry. Graintec is committed to develop sustainable aquaculture technology. We have invested heavily in building up RAS competences and have developed a unique RAS concept that will allow SalmoTerra to realize their vision of farming sustainable salmon of highest quality," added Michael Mortensen, CEO of Graintec.