Salmon producers seek to adapt to coronavirus restrictions
Scotland's salmon producers are working hard to ensure a steady supply of salmon for the UK market, at a time when consumers are desperately trying to stock up on sufficient household supplies in the face of increasing movement restrictions.
No statistics are available yet, but a statement from the Scottish Salmon Producers Organisation (SSPO) released today explains that: "The UK retail market has remained very strong, partly because of stockpiling. Retailers are reporting that consumers are buying significant quantities of fresh produce which can be frozen at home – including salmon. However, this is offset, to some extent, by the steep decline in demand from the food service sector."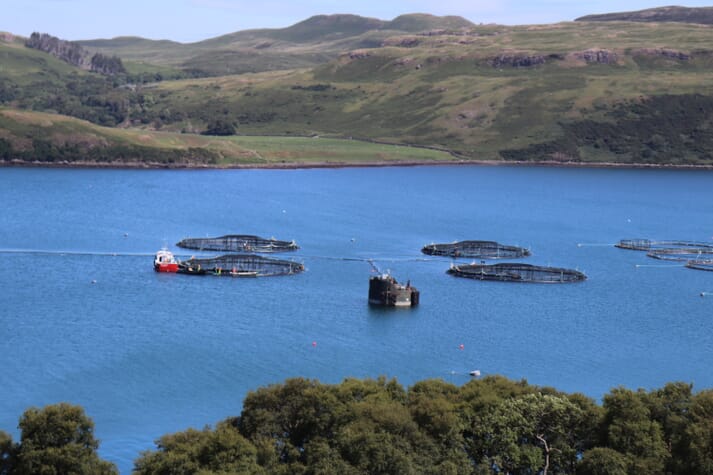 Although harvested fish are still being processed, the SSPO forecasts that this "will change as workers either self-isolate or are diagnosed with the virus. Our companies have started talking about sharing processing resources as the situation develops."
Equally, while salmon are still currently reaching the UK retail market, "there is a concern that there will soon be fewer haulage drivers to get the fish around the country, which could also restrict our ability to get fish to internal markets."
Those companies reliant on exports are likely to be hit the hardest, as a fall in orders from overseas – partly because of travel restrictions and partly because of steeply rising costs associated with a lack of aircraft/haulage travelling to export destinations. Those reliant on exports are looking at ways to move to the domestic market.
On the farms the SSPO says that its member companies "are keeping non-essential farm work to a minimum to reduce the number of people needed on farms and facilities. Non-essential visits to farms have ceased and members are helping their employees in every way they can."