The accounts reveal a turnover of £42.5 million (up from £26.4 million the previous year), resulting in profit before tax of £8.5 million, up from £2.4 million.
The 2015/16 accounts had been impacted by mortalities caused by jellyfish at the company's Hebridean sites, which affected both revenues and profits for that and the prior year. This was not repeated in 2016/17 and the success of the year meant that around £750,000 in bonus payments was shared with all staff.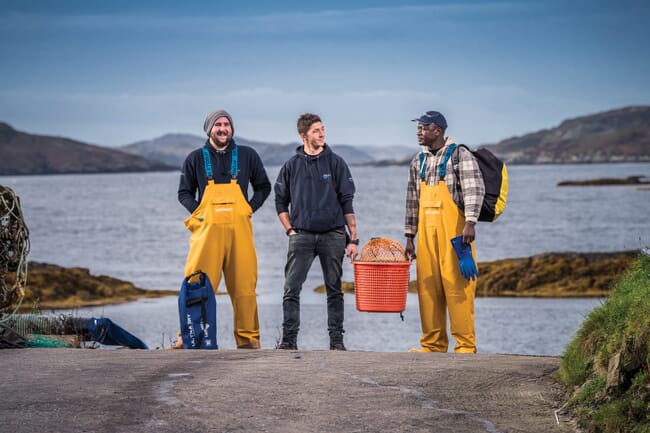 "Our last financial year featured good fish growth, better control of the biological challenges facing the whole industry and strong salmon prices," stated Loch Duart's Managing Director, Alban Denton.
"Loch Duart is a relatively small player on the salmon farming stage but we contribute significantly to the remote, rural communities in which we operate. The hard graft of our staff members is turning around the fortunes of this proud, world class company. We properly acknowledged their fantastic efforts by sharing around three quarters of a million in bonus payments with all staff. It's terrific that the benefits of producing this wonderful food flow through to the beautiful, rural locations where we work.
"Loch Duart's strategy is to sell into niche markets where our brand values are appreciated and valued, whether at home or abroad. This year, Loch Duart's achievements were recognised in winning Food & Drink Company of the Year at the Made in Scotland awards and Foodservice Product of the Year at the Scottish Food & Drink Awards."
The company produces around 4,500 tonnes of salmon annually from its sites in Sutherland and the Western Isles. Its 2016/17 performance has enabled it to re-invest £2.9 million in the business during the year and a similar level of investment is planned for 2017-18. Loch Duart is also investing heavily in its non-medicinal management and maintenance of fish health.
Loch Duart has also reduced its loans and bank debts, which fell to £2.6 million by 31 March, down from £7.2 million the previous year.