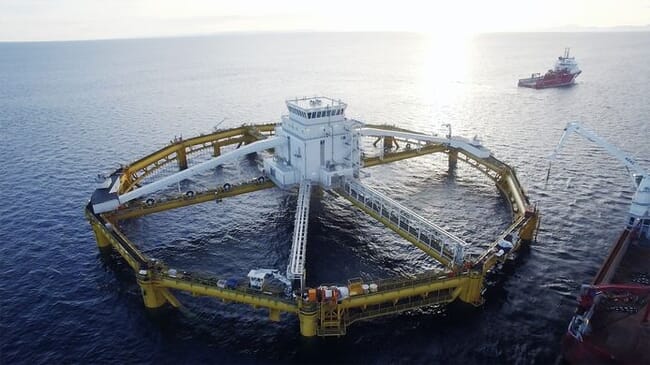 According to a trade announcement issued my SalMar, the merger will increase value creation in the regions where the companies operate and will help bolster their overlapping industrial interests in Norway, Iceland and offshore.
The merger is conditional on Norway Royal Salmon acquiring SalmoNor AS immediately prior to the completion of the merger, and that all conditions for SalMar's voluntary tender offer for the shares in NTS ASA have been met or waived, or the voluntary offer has been completed.
Both Norway Royal Salmon and SalMar are part of the NTS group.
The announcement states that both parties have a long career in, and expertise from, salmon farming in Norway. This will allow the firms to capitalise on multiple synergies as they merge.

SalMar chairman Leif Inge Nordhammer, said, "a merger between SalMar and NRS makes sense. We are now merging strong teams that constitute the best aquaculture expertise in Norway. The merger also enables us to extract synergies better and faster than by simply implementing SalMar's voluntary offer to acquire all shares in NTS."

The new NRS smolt plant in Dåfjord outside Tromsø, along with SalMar's development of the Senja 2 and Tjuin plants, together with both companies' existing smolt capacity, are expected to be, "valuable resources to ensure the delivery of the right smolt at the right time and facilitate improved biological performance throughout the value chain."
SalMar's new processing plant on Senja, InnovaNor, is also expected to attain large additional volumes through the merger. This will allow economies of scale through improved capacity utilisation and logistics and reduce biological risk.
The statement also highlights that both parties have significant expertise in sales and logistics, and the merger will improve access to customers worldwide. Merging the firms will, "create an entity that is financially stronger, driven by increased revenue and expected cost synergies."

Norway Royal Salmon chairman Paal E Johnsen added, "a merger of Norway Royal Salmon and SalMar has solid industrial roots, at the same time as it is a good solution for the shareholders in NRS. Through the merger, they will be settled in a liquid share, with prospects for significant synergies and good dividend potential, where the valuation of NRS in the merger is at a historically high level."