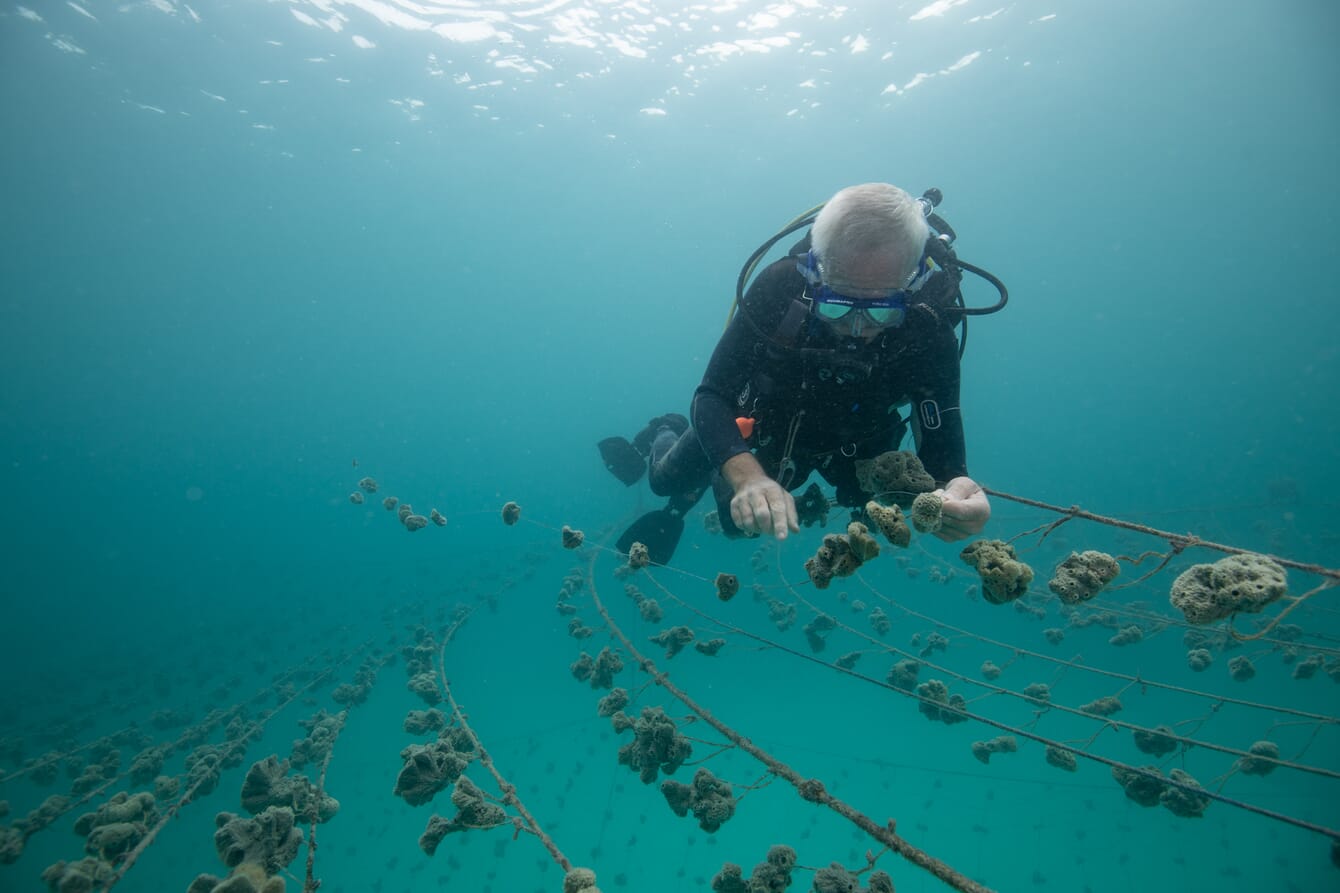 Can you tell me a bit about your background and what brought you to Zanzibar?
All my life I was a project manager and business developer. When I visited the Marine and Research Institute of Pohnpei (MERIP), which cultivates sponges and corals in Micronesia, their boss told me that the work of marine biologists was done but they really needed people who work on the ground over the years to introduce new aquaculture techniques. This works best with an investment of 10-20 years.
Zanzibar is well known for its seaweed sector, why did you decide to focus on growing sponges and corals instead?
Seaweed prices on the world market are too low. Because of tourism, living costs in Zanzibar are growing continuously and a seaweed farmer sometimes earns only $30-$40 a month. Marine products with a better business model for the farmer are needed.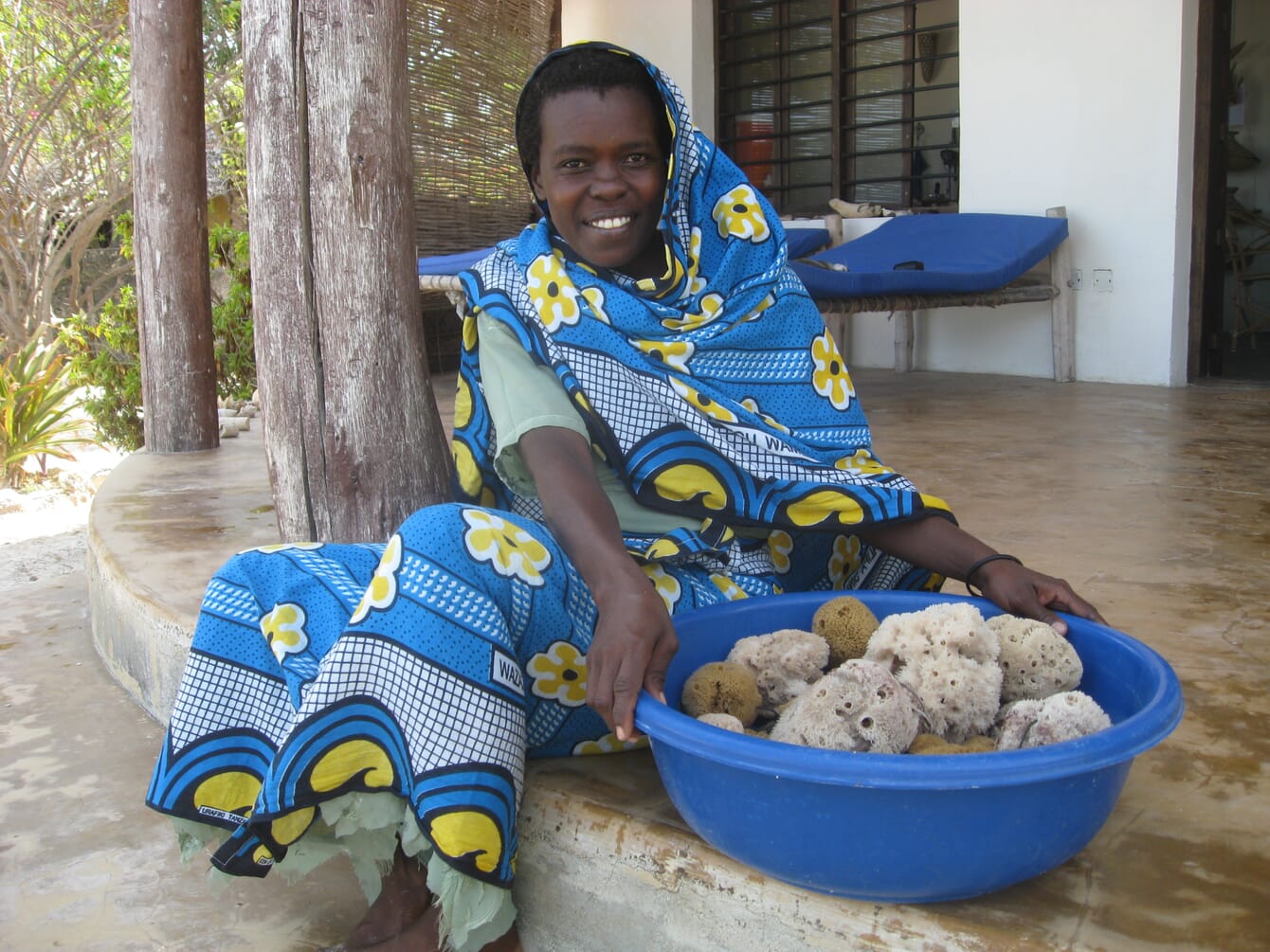 What are the main challenges of producing sponges?
The fact that there are no hatcheries that produce sponges is a big problem. We had to slowly build up a nursery stock and be careful not to harm the natural stocks. Now we have more than 10,000 sponges from which we produce fragments to be able to scale the farming. Each farmer can produce the "juveniles" for their production if they have a stock of about 1,500 sponges, but that's not enough to be able to support the build-up of new farms for new farmers.
What are the benefits – both environmental and social – of farming sponges?
In our case mostly single mothers gain an independent business and can generate income for themselves and their kids. Farming also helps to propagate the species in the area. Meanwhile the aquafarmers slowly become conservationists. They learn how important clean water and the availability of herbivorous fish near the farm are.
How has it helped to provide livelihoods for women in particular?
Many of the single mothers are building their own house. After their men leave their lives the women have to go back to the house of their family and are sometimes not really welcomed. So, to have their own house is their biggest dream and many of the farmers are realising it slowly with the new income source.
What now needs to be done to ensure that the Zanzibar sponge farming project can becoming self-sustaining?
We have three things we are working on.
The existing farmers must become good trainers to ensure that in the future – without Marine Cultures – new farmers can learn sponge farming.
We have to find a way for the sponge nursery farm to become independent. At the moment we are still paying for the maintenance of the nursery.
Last but not least we need to develop a fund channel, maybe with crowdfunding and sponsorships, so new farmers can each raise around $1,200 for their training, the farm material and for stocking sponges.
Once it has become self-sustaining will Marine Cultures shift its focus to other projects/regions?
Maybe. We don't know that. We are already involved in other projects, involving coral restoration and fisheries management. One new aquaculture project with sea cucumbers has been paused, due to the fact the sea cucumber hatchery in Zanzibar is not working any more. And we have just won the worldwide blue champions award for a project to bring our sponge farming know-how in Tunisia.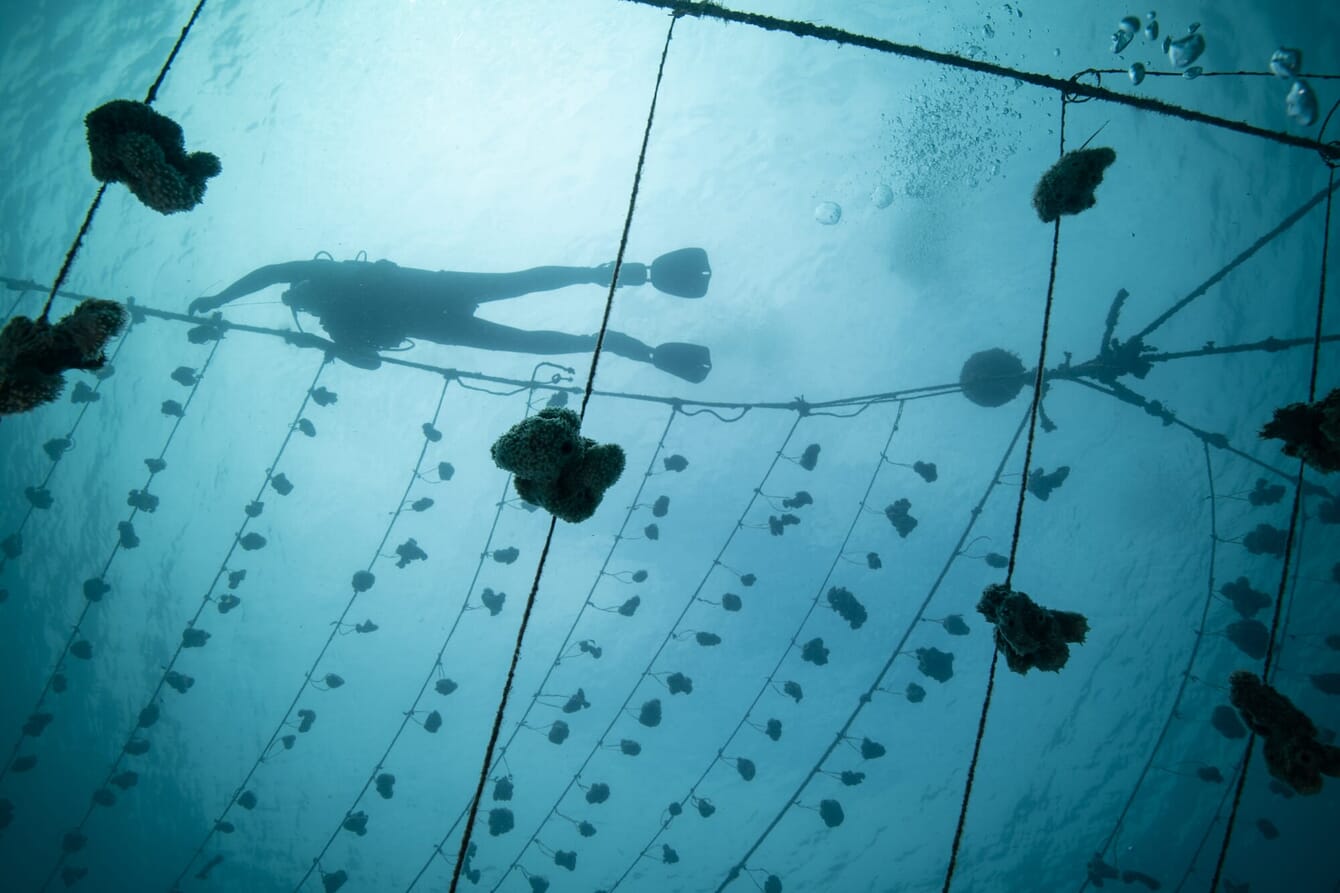 How does Marine Cultures finance its projects and are you currently looking to raise more funding?
We are an association, and a part of our finances come from membership fees. Another part is made up from donations from individuals and organisations. Another important source is project-related grants.
Can you give a brief outline of the Tunisia sponge farming project and what you hope to achieve there?
We start with a pilot. The plan is to start nursery farms in three communities and see if the fishers are ready to invest time in them. Once the stock in the nursery is big enough, we can start to teach them the farming techniques.
Another important thing will be to develop new sales channels. For a sustainably cultured sponge they can get a much higher price than for poached wild sponges. Most of the time sponge divers just rip the sponges from the reef and sell them in bulk. With the bulk prices you cannot make a business case for them. They have to learn to sell their products as a valuable high price product, so they get $10-15 per piece. In Europe sponges are sold for up to $80 each, so there are good market opportunities.
What are the main obstacles to overcome before you can emulate the success of your Zanzibar sponge farming project in North Africa?
We first need to find a suitable sponge specie. The common bath sponges that we farm in Zanzibar are not widespread in the Indian Ocean. So, we had to find and develop our own sponge. Nobody else in the world is using or cultivating it. And now we have to do the same for the Mediterranean too.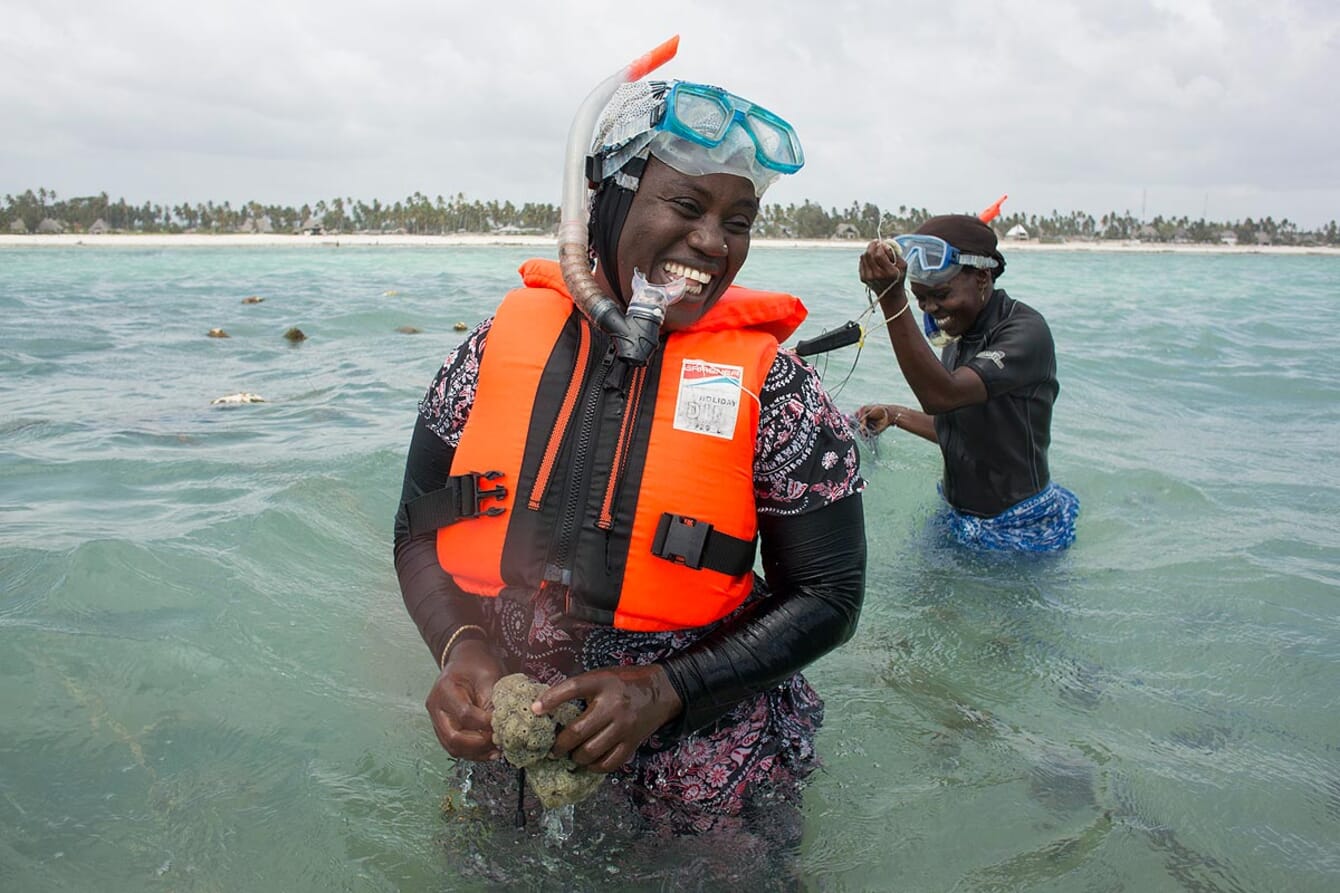 What has been the most rewarding part of running Marine Cultures?
To be able to help people develop new business and to see that some of them are now starting to take care of the ocean.
Looking at the bigger picture, what role do you think aquaculture can play in terms of feeding (and providing livelihoods for) a growing global population in a sustainable way?
I think there is great potential for genuinely sustainable aquaculture. Not this fish and shrimp farming that they try to sell us as sustainable. We need aquaculture that is integrated into the natural cycles and not harming anything, not destroying other lives to feed the cultivated species, and ensuring that it can be produced in a CO2 neutral way.