IFFO RS, which aims to improve the sustainability of the fisheries that furnish the world with fishmeal and fish oil, has applauded the work done by the Gulf of Thailand (Thailand) and the Vung Tau (Vietnam) fishery improvement projects (FIPs) over the last few years.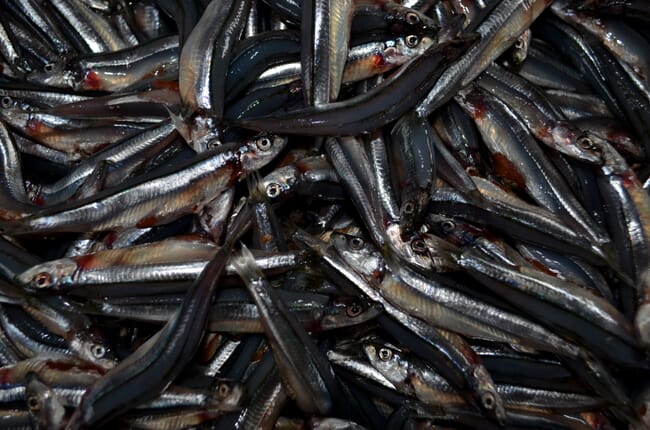 Both FIPs are aiming to apply to the IFFO RS Improver Programme (IFFO RS IP) which provides a robust assurance process through its application and surveillance system. Through the work undertaken by these FIPs within the IFFO RS IP framework it is hoped that new and novel approaches to measure improvements within multispecies fisheries will be developed and refined over the next few years, with an overall aim of providing a clearer definition of a responsible multispecies fishery.

Dr Rawee Viriyatum, FIP Co-Ordinator for the Thai Sustainable Fishery Round Table said: "There has been a lot of progress in the industry over the last few years in order to demonstrate real improvements within Thai fisheries. We have brought together companies to form the Thai Sustainable Fisheries Round Table (TSFR) in order to address the problem. This group includes fishmeal producers (Thai Fishmeal Producer Association), feed producers (Thai Feed Mill Association, TFMA), fisher (National Fishery Association of Thailand, and Thai Oversea Fishery Association), seafood production (Thai Food Processors' Association, Thai Frozen Food Association, Thai Tuna Industry Association, Thai Shrimp Association), Government (Department of Fisheries, DoF) and NGOs (Sustainable Fisheries Partnership, SFP) to develop a robust and credible FIP for the Gulf of Thailand and plan to submit an application to the IFFO RS IP imminently."
Kim Thanh Nguyen, a representative from the Vietnam Vung Tau FIP, said: "We have understood that Fishery Improvement Project (FIP) would realise the need to demonstrate our strong commitment for responsible fisheries to our global stakeholders. In 2016, the Vung Tau Round Table of Fishmeal Producers and Feed Manufacturers (VRFF) was formed. Since then, VRFF has been engaging with the government, institutes and NGOs to develop the road map and the action plan to have the fishery of Vung Tau be responsible and sustainable. The IFFO RS IP is the best option to achieve our goal, and the multi-species pilot will enable a better fishery management. We do believe that the success of the Vung Tau FIP will accelerate fishery collaboration at a regional level."

The IFFO RS Governing Body Committee (GBC) formally launched the multispecies criteria in October last year to be tested with relevant fisheries such as the mixed trawl fisheries in SE Asia. During this period, the pilot will work as a part of the IFFO RS Improver Programme (IP). The pilot will enable IFFO RS to test the methodology in active fisheries so it can be refined and ultimately develop a credible and realistic set of criteria. This pilot will be considered as one of the requirements for acceptance on to the IFFO RS Improver Programme and, over time, work towards full IFFO RS approval.