The Turkish firm's bass and bream exports were worth $160 million in 2017, up from $142 the year before. Around 70 percent of its 65,000-tonne production of these species is exported to 60 different countries, with the United States and Russia being the biggest markets.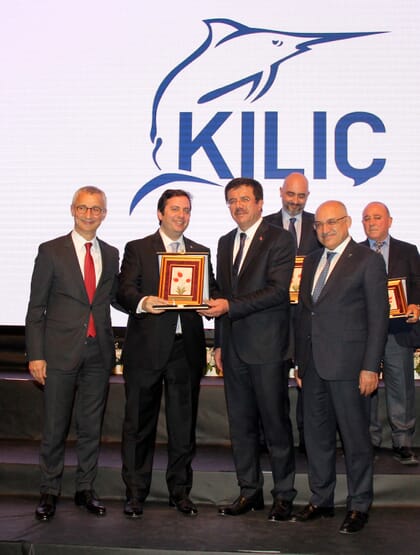 Sinan Kızıltan, the deputy CEO of Kılıç Deniz said: "We are extremely happy and proud to be the leader of our own category in exports. We offered the most delicious fish of the Mediterranean Sea to 60 countries with the label of a Turkish brand. Notably, Europe has become one of our biggest markets of activity. Every third bream and bass consumed in Europe comes from Turkey under a Turkish brand. This is a big source of pride for us."
He is also looking beyond Europe, thanks in part to the establishment of a new production base in the Dominican Republic last year.
"With the seed fish that we exported to the Dominican Republic last August, we sent 1.2 million live fish to the United States; another important market following Europe," Kızıltan continued. "This is a first and a very important success for both our country and for Kılıç Deniz. In Kılıç Deniz, we now have to grow by increasing our investment and sales goals because we are now the leaders and pioneers of aquaculture in two big markets; Turkey and Europe. This situation increases our responsibility towards the industry in terms of both investment and production."