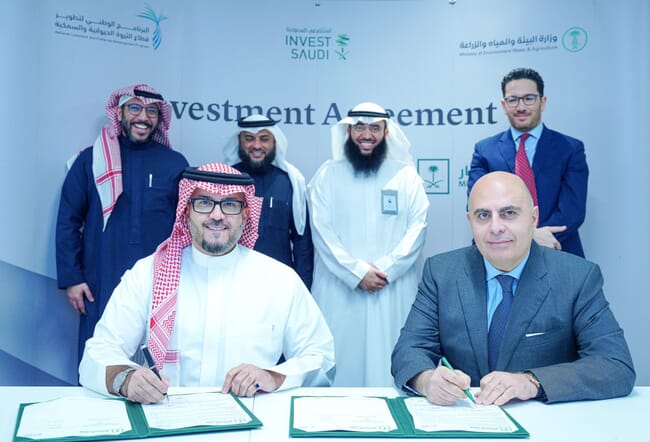 The deal, with the country's Ministry of Industry and Mineral Resources (MIM) involves an investment of 1.9 billion Saudi riyals (£421.5 million).

"This exciting project is not only poised to meet the needs of the local market but also has the potential to be a significant exporter, taking advantage of the Kingdom's strategic location," the ministry said in a post on LinkedIn.
Pure Salmon, which is owned by the Singaporean private equity fund 8F Asset Management, aims to become "the world's largest sustainable Atlantic salmon producer", by establishing an international network of farms which produce 260,000 tonnes between them.
Stephane Farouze, chairman and founder of Pure Salmon, commented on LinkedIn: "Pure Salmon's vision and values are fully aligned with the Saudi government's Vision 2030 which focuses on food security, the diversification of the economy and the development of disruptive sustainable industries within the Kingdom. KSA plans to expand the local aquaculture industry to reach 600,000 tonnes per year by 2030 and we are proud to contribute to the realization of this vision. Pure Salmon Kaldnes will bring its cutting-edge RAS technology to the Kingdom of Saudi Arabia. This investment will create hundreds of direct and indirect skilled jobs and, through Pure Salmon Academy and in partnership with local educational institutions in the KSA, will groom and train next-generation aquaculture specialists."