Ghana's Ministry of Fisheries and Aquaculture has pledged to provide every prison facility with a fish farm as part of its Aquaculture For Food And Jobs programme. And Fisheries Minister, Elizabeth Afoley Quaye kick-started the initiative by presenting 1,600 tilapia fingerlings and 235 bags of fish feed to the James Camp Prison in Accra.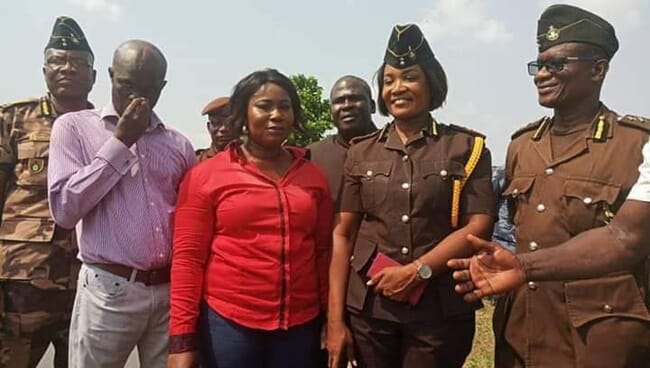 The objective of the programme is to help reverse the huge fish supply deficit by strengthening fish farming culture among Ghanaians. A similar exercise is being rolled out in senior high schools.
Ms Quaye said that collaboration with key institutions is a major component of the Aquaculture For Food And Jobs programme.
"We are collaborating with some senior high schools, the prisons and other institutions to promote aquaculture," she said.
Ghana's 60 percent fish deficit is unacceptably high, she said, and aquaculture offered a good avenue for changing the situation. She expressed the hope that the fish farms would provide the James Camp Prison with badly needed cash. The Ministry, she said, was also providing new Ahotor smoking ovens to enable the prisons to add value to their catch.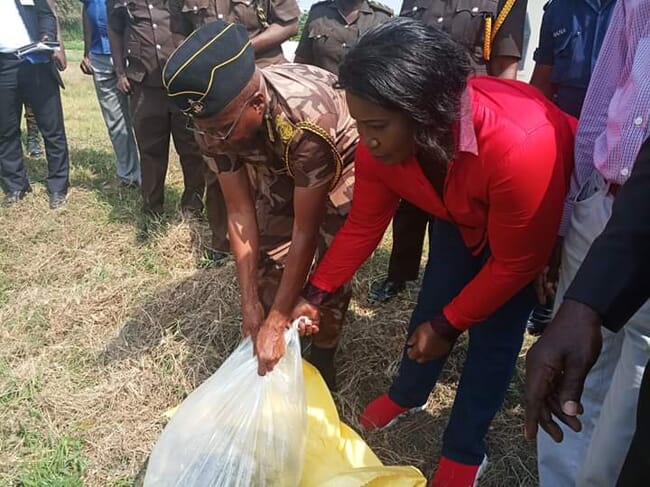 Mrs Patience Baffoe-Bonnie, deputy director of prisons, said James Camp would make aquaculture a major plank of its skills training programme for the inmates.
There are 45 prisons in Ghana, with an official capacity to hold 9,875 inmates, but the current prison population is 15,063, 2 percent of whom are women.
Although the Ghana Prisons Service owns substantial land assets, it has faced financial problems over the years. Apart from imparting skills to the inmates, the deployment of parts of this land in aquaculture is expected to provide the prisons with badly needed revenue.