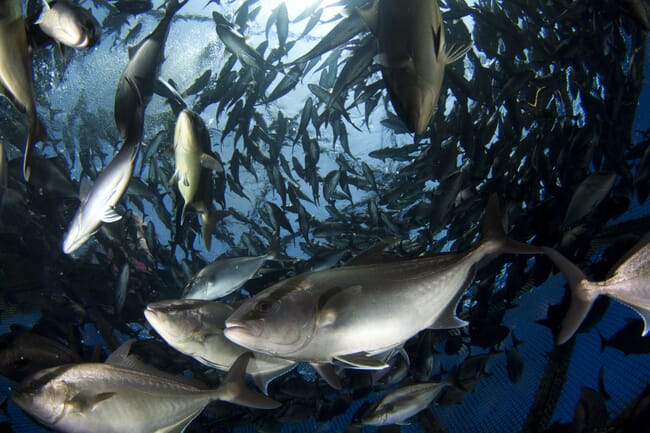 The project is being developed by Open Ocean Andalusia, a company established by the investment firms Threetimes – which aims to move into aquaculture from the offshore industry – and Lighthouse Finance. Twan Voogt, CEO of Threetimes, presented the project at the University of Almería last month, according to mispeces.com
The project is due to include a land-based hatchery, capable of producing 5 million seriola / amberjack fry a year, plus grow-out cages with copper nets to minimise the risk of escapes. The €260 million project will also have a processing plant and a 20,000 tonne capacity feed mill.
The developers anticipate their first harvest of 6,000 tonnes in 2025, before ramping up production to reach their full 15,000 tonne capacity by 2027. The exact location and the licencing process still need to be completed.
According to mispeces, the projects' backers already have similar initiatives underway in Mexico, Oman, Brazil and Mauritius.