Planet Tracker launches seafood transparency database
Planet tracker has launched a new database that identifies the companies most exposed to sustainability risks across the $1.8 trillion seafood supply chain.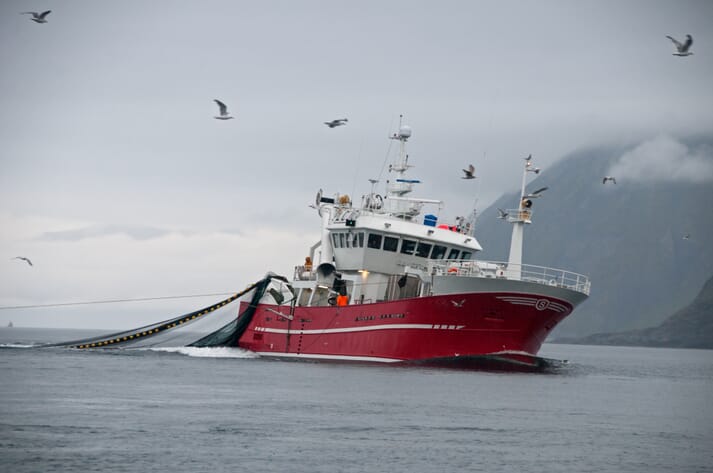 The report finds that only 8 percent of the hundred largest seafood companies – both listed and private – disclose the exact seafood species they are invested in for their entire portfolio. And, according to the Think Tank, this lack of transparency presents a major risk for investors and lenders, preventing an accurate assessment of risk and opportunity.

The Seafood Database aims to promote greater transparency across the seafood supply chain – and to consolidate different data sources into one place where they can be examined in context. According to Planet Tracker, it enables users to filter through companies and compare their exposure to overfishing, illegal fishing and the blue sustainability risks.
The initial sample of 100 corporates have a combination of high revenue – from $200 million to $15 billion – and a high exposure to seafood. In the coming months, more companies will be added.
These companies are not only engaged in upstream (fishing or aquaculture), midstream (processing), or downstream activities (wholesale, retail), but also in auxiliary activities such as fish vaccination, construction of engines for fishing vessels, or the manufacture of fish processing machinery. On average, each company is engaged in three of these businesses, with processing being the most popular.
"Companies that do not have granular data in species exposure and harvesting locations are unlikely to be aligned with the Taskforce on Nature-related Financial Disclosures (TNFD) framework. We estimate that over half of the companies we assessed are not TNFD-ready based on the information they fail to provide," said François Mosnier, head of oceans programme at Planet Tracker.
"The absence of data is often blamed on the suppliers' inability to provide it and the associated costs of retrieving it, but there are potential financial benefits associated with increased disclosure that companies must not overlook," he added.
Planet Tracker calls on financial institutions to demand greater supply chain transparency from seafood-exposed companies. This means asking corporates to disclose:
'What' – the scientific names of the species they are invested in.
'Where' – the exact location of farming and capture.
'How' – the fishing gear and farming method used.
Such disclosure can be done via the Ocean Disclosure Project, or directly via the Planet Tracker database.